We love StoriesBig Finish produce great full-cast audio drama for CD and download, featuring many popular television fantasy series.
The Omega Factor series three. More details announced!
4 January 2018
Four new encounters of the scary and supernatural await Dr Anne Reynolds and Adam Dean in The Omega Factor Series Three.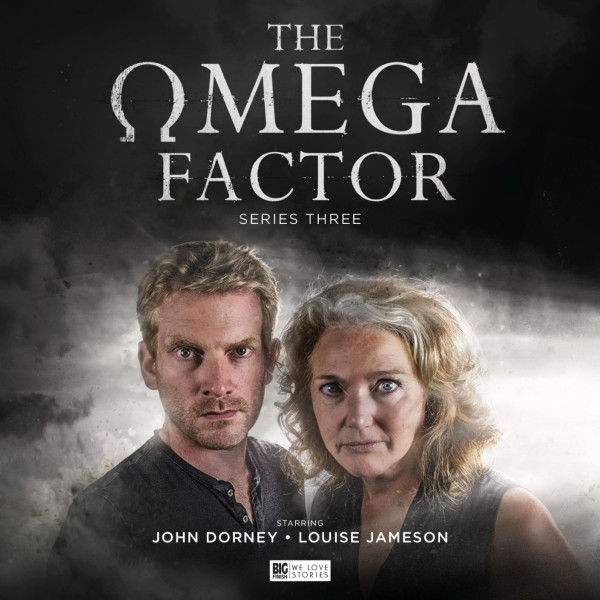 Fans of this terrifying series can now get all the details for series three of The Omega Factor, with the artwork and synopses revealed.
These four new tales come from Roy Gill, (writer for Dorian Gray and Dark Shadows), Phil Mulryne (Doctor Who, The Avengers and Survivors), star Louise Jameson and daughter of The Omega Factor creator Jack Gerson, Natasha Gerson.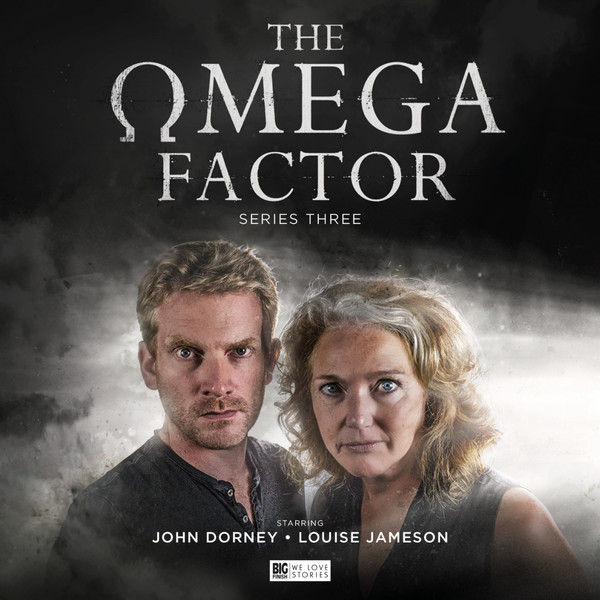 Originally produced by BBC Scotland and aired on BBC One, The Omega Factor scared viewers in 1979 and attracted criticism from famed moralist Mary Whitehouse for its sheer levels of terror. Big Finish is carrying on the adventures almost 30 years after its original broadcast, bringing The Omega Factor to the 21st century.
3.1 Under Glass by Roy Gill
Adam is moving on with his life, but a new relationship tests him in unexpected ways. Anne's dealings with a gallery lead her to a macabre exhibit and its owner's even more macabre fate. Meanwhile, Morag tries desperately to send a warning...
Ambition has a price, and what is trapped will not stay trapped forever…
3.2 Let Us Play by Natasha Gerson
Anne is called by an old acquaintance at Glasgow University, concerned about student welfare. An online developer is employing young people to work on new apps, but their screen-time is having disturbing side-effects.
Soon, Adam is caught in a deadly and addictive game. One where the unwary player has much more to lose than a life…
3.3 Phantom Pregnancy by Louise Jameson
Doyle presents Anne with a psychic prodigy and takes a special interest in her progress. But Adhara is a vulnerable young woman, far from home, and Adam has concerns over Department 7's duty of care.
As Adhara's condition becomes apparent, Adam's health declines. Only Morag knows the true connection - can she reach out and save her friend?
3.4 Drawn to the Dark by Phil Mulryne
Something is buried under Edinburgh's streets. A dangerous legacy, centuries old. Anne tries to protect the innocents, while Morag and Adam sense a darkness, long-imprisoned, on the verge of release.
But they are not the only ones to feel it. Drexel has returned, and he plans to rise up more powerful than ever before...
Due for release in March 2018, pre-order The Omega Factor series three at £25 on CD or £20 on download.
If you've never heard The Omega Factor and the work of Department Seven, try an extract of From Beyond by Matt Fitton (the very first episode), for free here.
Dr Anne Reynolds finds her life's work under threat as Department 7 faces review. Is there really any place for paranormal investigation in government? Help arrives from an unlikely source, as a young man comes to Edinburgh looking for answers. Adam Dean holds a connection to Anne's past, which will open the doors of perception and take them down a new and disturbing path...
In more new beginnings, the 11th Day of Big Finishmas will be sure to delight Torchwood fans. You can now get Forgotten Lives starring Eve Myles as Gwen Cooper and Kai Owen as Rhys Williams, at £2.99 on download.
It has been four years since the Miracle, and Gwen and Rhys's lives have gone back to normal, very normal. They're raising their daughter (they've got pictures they'd be only too happy to show you), they're living in a nice house, and they're almost on top of the laundry.
Captain Jack Harkness has been missing from the world and their lives for a long time. But late one night the phone rings, and they're summoned to an isolated part of North Wales. The Bryn Offa Nursing Home contains a dark secret, an alien threat, and someone who really shouldn't be there.
Gwen and Rhys are about to discover that Torchwood stays with you for the rest of your life.
(Torchwood contains adult material and may not be suitable for younger listeners.)
Head to page https://www.bigfinish.com/offers/v/bigfinishmas17 and use offer code PLUMPUDDING to download Torchwood: Forgotten Lives for just £2.99.