We love StoriesBig Finish produce great full-cast audio drama for CD and download, featuring many popular television fantasy series.
Third Doctor and Draconians!
12 May 2021
There are Draconians in space and the devil in Devon in two brand new full cast Doctor Who – The Third Doctor Adventures, set for release in October 2021.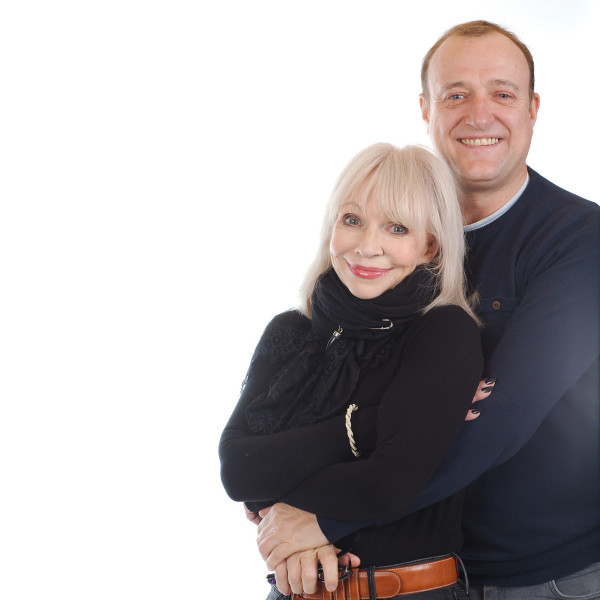 The Third Doctor (Tim Treloar) and Jo Grant (Katy Manning) are reunited on a Draconian space yacht in Conspiracy in Space, while Sarah Jane Smith (Sadie Miller) and the Brigadier (Jon Culshaw) feature alongside the Doctor in The Devil's Hoofprints, a dark tale of mystery and things that go creeping at night...
Doctor Who – The Third Doctor Adventures: Volume 8 is now available to pre-order as a collector's edition box set (on CD for just £24.99) or a digital download (for just £19.99), exclusively HERE! The two TARDIS tales are as follows:
Conspiracy in Space by Alan Barnes
When the TARDIS is diverted to Draconia, the Doctor and Jo fall foul of the hawkish Lady Zinn. War with Earth seems imminent. The Draconian military are on high alert and rumours of a super-weapon are rife.
Execution, assassination, intrigue and a mysterious faction known only as 'The Eyes' are all part of a deadly mission the Doctor and Jo have no choice but to accept. But as they fight to survive, the peace of the entire galaxy hangs in the balance.
The Devil's Hoofprints by Robert Valentine
Long ago, in Devon in 1855, a mysterious event occurred. Overnight, during a terrible blizzard, thousands of hoofprints appeared in the snow. The tracks led on for miles... and no-one ever identified out who or what caused them.
Many years later, the Doctor, Sarah and the Brigadier have come to Devon themselves, to visit a controversial scientific establishment in the wake of a mysterious death and rumours of strange occurrences in the vicinity.
But things are just about to get much, much stranger. Because they're about uncover the origins of the Devil's Hoofprints... but is this one mystery that should have remained unsolved?
Marking her debut at Big Finish Productions, Conspiracy In Space producer Heather Challands said: "It's been an absolute joy producing this episode of the The Third Doctor Adventures. Conspiracy In Space sees Jo Grant and the Doctor called back to Draconia! They're soon swept up into a high-stakes mission on behalf of the Draconian Secret Service, where nothing is as simple as it seems. It's got spies, secret agendas and a space-yacht! A wonderful action-packed script, as usual, from Alan Barnes, that really celebrates the heart of Doctor Who's tenth season, with brilliant performances from Katy, Tim and our guest cast."
The Devil's Hoofprints producer David Richardson added: "The Third Doctor, Sarah Jane and the Brigadier – how brilliant that we're now able to tell new stories with these much-loved characters – and here they are on Earth, exploring mysteries and terrifying events in Devon. What a perfect story to release in the run up to Christmas – it's full of frosty frights and atmosphere."
Doctor Who – The Third Doctor Adventures: Volume 8 is now available to pre-order as a collector's edition box set (on CD for just £24.99) or a digital download (for just £19.99), exclusively HERE!
Watch Tim Treloar and Katy Manning asnwering Twitter follower questions together below:
Big Finish listeners can save even more money by ordering this volume in a bundle together with the forthcoming Third Doctor Adventures: Volume 7 from just £39.
Big Finish is currently operating a digital-first release schedule. The mail-out of collector's edition CDs may be delayed due to factors beyond our control, but all purchases of this release unlock a digital copy that can be immediately downloaded or played on the Big Finish app from the release date.