We love StoriesBig Finish produce great full-cast audio drama for CD and download, featuring many popular television fantasy series.
Thirteenth Doctor Special Offers Week 8
25 November 2018
To coincide with the new series of Doctor Who on television, each week we're taking you through one of the Doctor's past lives (up until 13) with some very special offers...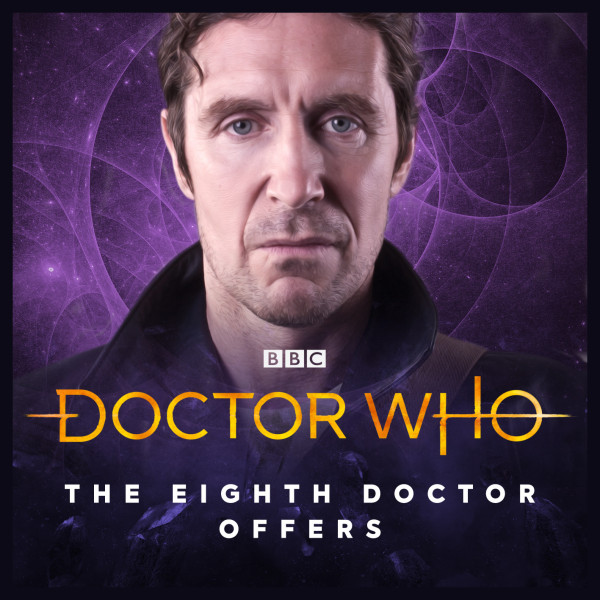 We're so delighted with the new TV series of Doctor Who that we've created some very special offers. Some of our Doctor collections will be on special offer throughout the whole TV season, and other specific releases will be available each week. But please note, each week the offer prices will 'regenerate' so don't miss out on the bargains when you see them!
You can pick up Destiny of the Doctor – The Complete Adventure, The Light at the End (Big Finish's celebratory 50th anniversary Doctor Who release) and Classic Doctors New Monsters Volumes 1 and 2 all on special offer.
Any and all of these releases are a great place to start if you've not heard Doctor Who on audio before!
Head to page https://www.bigfinish.com/offers/v/regenerate and use the access code DOCTOR13 to get these special offers.
And as it's week eight of the new television series, we have some special offers on stories with the passionate Eighth Doctor, Paul McGann.
Introduced in the television movie of Doctor Who back in 1996, the Eighth Doctor has had many further adventures on audio with Big Finish. Paul McGann also appeared in the mini-episode The Night of the Doctor aired on BBC iPlayer and YouTube in 2013 as part of the BBC One lead-up to the show's 50th anniversary special.
An enthusiastic figure who explores the universe for the sheer love of it, the Eighth Doctor is always ready to tackle problems when they arise, relying on brilliant improvisation rather than elaborate plans.
Included in our Eighth Doctor special offers you can get the first box set of several of our Eighth Doctor releases – all at their pre-order prices.
In Dark Eyes (Winner, Best Online Drama, BBC Drama Awards 2014), the Eighth Doctor is a man dealing with loss and hunting for new meaning in his life. He's found solace in the company of Molly O'Sullivan, played by Ruth Bradley, a voluntary aid detachment First World War nurse, but where will their travels take them next?
After the apocalyptic events of Dark Eyes, the Eighth Doctor continues his adventures in Doom Coalition with companion Liv Chenka, played by Nicola Walker (who first met the Doctor during his seventh incarnation in the Main Range release, Robophobia).
An ancient danger is stirring under the citadel of Gallifrey and the Doctor and Liz join up with Helen Sinclair, played by Hattie Morahan. Together, all three face off against the Eleven, an insane Time Lord played by Mark Bonnar, who has retained his previous personalities.
Doom Coalition 1 is now on special offer.
In Ravenous, the Eighth Doctor and Liv must hunt through time and space on two missions: to find their fallen companion and friend Helen; and to stop the Eleven by any means. But Helen isn't the same person she was since we last saw her…
Ravenous 1 is now on special offer.
Or if you'd like to start travelling with the Eighth Doctor at a later period in his life, why not jump in at the beginning of the Time War? The Eighth Doctor can no longer avoid the crossfire, and together with new companion Bliss, played by Rahkee Thakrar, they must attempt to survive in a universe falling apart.
A terrible war is being waged through space and time, as two powerful enemies rip the cosmos apart in a final struggle to the death.
The Doctor stands apart from this conflict: he is not a warrior, but a healer. But the Time War is snapping at his heels, and soon he will have no choice but to turn and face its horrors…
The Eighth Doctor – Time War 1 is now on special offer.
Why not ask other listeners on social media for recommendations of their favourite Eighth Doctor adventure…