We love StoriesBig Finish produce great full-cast audio drama for CD and download, featuring many popular television fantasy series.
3 April 2016
Catch up on a week of news and releases from the worlds of Big Finish!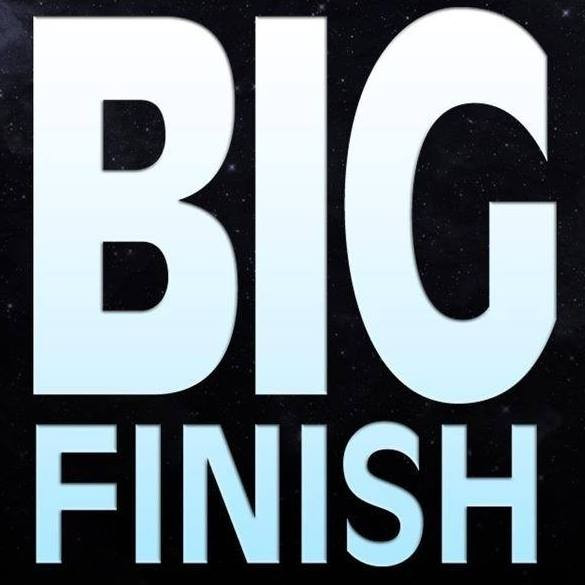 In a week that saw Big Finish suffer from incurable March Madness, we packed our schedules with all sorts of brilliant new releases and reveals!
The Pathfinder's quest in the deserts of Osirian continued this week with the release of Pathfinder Legends – Mummy's Mask: Secret of the Sphinx. Based on Pazio Inc's beloved role-playing game, this new story by Mark Wright saw the adventurers enter the Sightless Sphinx in search of the stolen mummy of Chisisek. Listen to the trailer below:
You can enjoy this adventure as part of a money-saving Pathfinder Subscription – with Series 1 Rise of the Runelords also available in a bundle. As with the majority of Big Finish releases, CD orders for Pathfinder titles also include a complimentary digital download copy – allowing you to enjoy the battles of Ezren, Harsk, Merisiel and Valeros as soon as they're purchased!
The undead will also be encountered in May with the release of Dracula, the full-cast audio adaptation of Bram Stoker's classic novel.
Starring Mark Gatiss as the titular count, this terrifying release has been adapted by Jonathan Barnes and promises to be a treat for all fans of classic horror! Also featured are Deirdre Mullins, Joseph Kloska, Nigel Betts, Rupert Young, David Menkin, Alex Jordan, Rosanna Miles, Ian Hallard, Elizabeth Morton, Edwards Petherbridge and Katy Manning. You can pre-order your copy today for just £20 on CD and £15 to download.
Before the marvels of May, we have ten brand new April releases to look forward to, including The Avengers – Steed and Mrs Peel: The Comic Strip Adaptations Volume 1. Series stars Julian Wadham and Olivia Poulet discuss taking on these iconic roles in a new behind-the-scenes clip:
Featuring four new stories based on the Diana magazine comic strips, you can pre-order this new Avengers release today in a special bundle, alongside Volume 2 and a graphic novel collection of the original comics.
Later in the month, we have the long awaited release of Blake's 7: The Liberator Chronicles Volume 12. This climatic collection of dramatic readings brings an end to this fantastic series, with three stories chronicling the Liberator's final struggle against the Armageddon Storm. Starring Paul Darrow, Jan Chappell, Michael Keating, Steven Pacey and David Warner, pre-order the new set for £25 on CD and £20 to download – before the Federation can stop you!
In more revealing news, the titles and synopses for the Fourth Doctor Adventurers Series 6 are now online. Featuring the return of Romana, K9, Jago & Litefoot, the Sontarans and the Movellans, these nine stories will revisit the neon-drenched days of Season 18 for the Fourth Doctor's longest series yet! Discover all of the details here, and subscribe to the series before its launch in January 2017!
If you're desperate for another Doctor Who fix, why not take advantage of April's Listener's title offer? Doctor Who: Grand Theft Cosmos is just £2.99 to download all this month, celebrating the return of Sheridan Smith in Doctor Who Short Trips: The Curse of the Fugue.
Pick up the limited-time offer today, and head to the Short Trips range page to find more details on Lucie Milller's latest adventure – with money-saving subscriptions also available!
As a final treat – just as we were going to press, we received the epic all-action trailer for Terrahawks: Volume 2!
Featuring the return of Dr Ninestein (Jeremy Hitchen), Mary Falconer (Denise Bryer), Kate Kestral (Beth Chalmers), 101 (Robbie Stevens), Hiro, Hawkeye and of course, Sergeant Major Zero, this epic eight-part volume is available to pre-order today; and promises to reveal the ultimate plan for Queen Zelda and her family on Androids, leading to a feature-length hour-long finale! Listen to the trailer below:
You can hear a preview of Terrahawks: Volume 2 throughout April with a code included with the Big Finish Newsletter. This special free episode Renta-Hawks finds the team's jobs threatened by the brave young men of Global Rescue. Sign up to the newsletter here!
That's all for this week, but join us soon for more big news and reveals – including another adventure for Tom Baker's Time Lord!