We love StoriesBig Finish produce great full-cast audio drama for CD and download, featuring many popular television fantasy series.
3 July 2016
Catch up on all the latest news and releases from the worlds of Big Finish!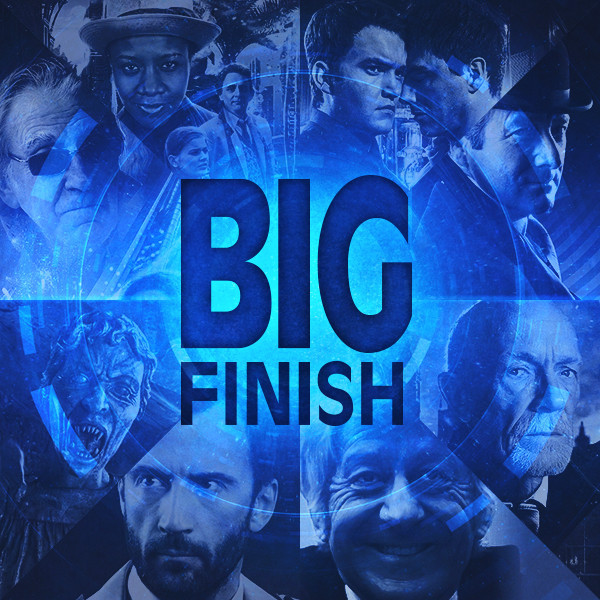 Stand to attention! This week has seen the second Big Finish deployment for Kate Stewart's peacekeeping team in UNIT: Shutdown; where our brave soldiers have taken the fight to those deadly alien ninjas, the Tengobushi!
Spinning out of the New Series of Doctor Who, Jemma Redgrave and Ingrid Oliver reprise their roles as Kate Stewart and Petronella Osgood, in four new stories by Matt Fitton and Andrew Smith. Also appearing are Warren Brown and James Joyce as dashing UNIT officers Lieutenant Sam Bishop and Captain Josh Carter, while Alice Krige guest stars as the scheming Felicity Lyme.
You can pick this new set up for just £20 on both CD and to download today, or in a money-saving bundle with three other UNIT sets, including the already available UNIT: Extinction.
Modern day UNIT may still be holding the frontline, but we've also found time to look to the organisation's past and future. Doctor Who: Shadow of the Past has been revealed as our Listeners title for July, which stars Caroline John as ex-UNIT scientist and Third Doctor companion Liz Shaw. This classic story by Simon Guerrier finds a threat from UNIT's past uncovered in a long sealed Vault – can Liz recall the events surrounding its discovery? Download this Companion Chronicle today for just £2.99 and find out!
Looking ahead, UNIT's future incarnation Unitatus will be making its Big Finish debut in Doctor Who: Cold Fusion, a six-part adaptation of the classic Virgin Missing Adventure by Lance Parkin, who has also adapted the novel for audio.
This much-remembered adventure finds a newly regenerated Fifth Doctor (Peter Davison) cross paths with the Seventh Doctor (Sylvester McCoy) on a desolate ice planet, where the Earth Empire are conducting dangerous energy experiments. But events spin out of control when a refugee from the distant past arrives: Patience, the Doctor's Wife!
The three-disc December 2016 release can be pre-ordered today and co-stars Matthew Waterhouse as Adric, Sarah Sutton as Nyssa, Janet Fielding as Tegan, Yasmin Bannerman as Roz Forrester, Travis Oliver as Chris Cwej and Christine Kavanagh as Patience! You can pre-order your copy for £16.99 on CD or £14.99 to download, with CD orders including a complimentary digital download, allowing you to enjoy the story as soon as it's released. A money-saving bundle of Doctor Who Novel Adaptations is also available.
And just in case all that Doctor Who news wasn't exciting enough, we've just received a sparkly new trailer for Doctor Who - Philip Hinchcliffe Presents: The Genesis Chamber, September's six-part Fourth Doctor release from former television producer Philip Hinchcliffe. Pre-order your copy today and listen to the trailer below:
Away from the worlds of Doctor Who, another long-running series has been celebrating its 50th Anniversary. Dark Shadows has marked a half-century of vampire, witches, werewolves and worse with two brand new releases.
Dark Shadows: Blood and Fire see Angelique Bouchard (Lara Parker) transported back to the earliest days of the Collins family, in an effort to prevent them ever coming to power! This two-disc anniversary special has been written by Roy Gill and features an all-star cast of Dark Shadows alumni.
Released on the same day, Dark Shadows: Echoes of the Past is a new collection of four short stories, performed by Jerry Lacy, Kathryn Leigh Scott, Lara Parker and David Selby.
Both releases can be enjoyed today for £14.99 each on CD or £12.99 to download, with complimentary digital downloads included with CD orders. Listen on the go with the official Big Finish Player app, now available to download on iOS devices.
That's almost it for this week, but don't forget to check out some of the Big Finish website's new articles, including a review round-up of our Doctor Who: The Two Masters trilogy, an interview with Tenth Doctor Adventures composer Howard Carter and a preview of Doctor Who: Classic Doctors, New Monsters Volume 1, released later this month!
Next week: we begin our July releases with a new story marking an important day in the lives of Captain Jack Harkness and Ianto Jones. Torchwood: Broken is released tomorrow – pre-order your copy today!
And later in the week; some old friends are back in action on the streets of Seventies London. The New Counter-Measures: Who Killed Toby Kinsella? is coming soon, forging a new direction for the Intrusion Counter-Measures Group.