For The Love Of StoriesBig Finish produce fantastic full-cast audio dramas for CD and download.
12 July 2015
Here's your chance to catch up on all of this week's news from the world of Big Finish...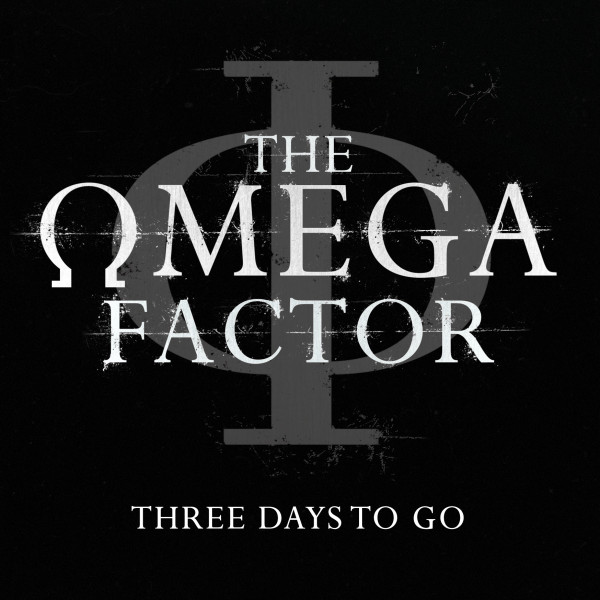 Another packed week of releases has kept the Big Finish team busy – with three new entries from the worlds of Doctor Who!
This week saw the arrival of the long-awaited Counter-Measures: Series 4, starring Simon Williams, Pamela Salem, Karen Gledhill and Hugh Ross. Featuring the investigative task-force which first debuted in the TV Classic Remembrance of the Daleks, this thrilling box-set has the team facing their darkest hour, with old enemies attacking from all sides.
To celebrate the release, there are special offers across the Counter-Measures range all this weekend. Series 1 and Series 2 can be purchased for just £20 on CD/£15 to download. You can also pick up all four boxsets in a bundle for just £100 on CD (with free UK postage) or £62 to download! Offers must end Noon Monday (UK time) so order now!
If you haven't yet explored the range, why not check out our FREE downloadable episode: Counter-Measures: Artificial Intelligence. This specially selected episode sees the task-force investigating a secret government project; one which will have ramifications for the team in Series 4! We also have prequel release Doctor Who: 1963: The Assassination Games reduced from £12.99 to just £2.99 on download for the entire month – the perfect reintroduction to Gilmore, Rachel and Alison.
Meanwhile, a new era for the Doctor Who Monthly Range has begun, with the release of Doctor Who: We Are the Daleks. This new release from writer Jonathan Morris is the perfect jumping on point for new fans interested in our monthly releases – while long term listeners will be pleased to hear the return of a certain computer-programming companion.
Starring Sylvester McCoy as the Seventh Doctor, Bonnie Langford as Melanie Bush and Nicholas Briggs as the Daleks, this explosive blockbuster tale is sure to thrill old and new listeners alike. Check out the trailer below.
But while the Seventh Doctor and Mel's adventures are just beginning, the latest series of the Fourth Doctor (Tom Baker) and Leela's (Louise Jameson) are coming to an end. Doctor Who: The Fate of Krelos has also been released, the penultimate instalment of The Fourth Doctor Adventures Series 4.
Written by Nicholas Briggs, this two-part tale finds our favourite Time Lord investigating Krelos City – while a strangely familiar force begins to plague a loyal companion. The story continues in next month's Doctor Who: Return to Telos – so catch up on the series so far now.
Finally, we've taken a brief look ahead to December for some more details on Doctor Who: Theatre of War, written and adapted by Justin Richards. The seventh entry in our range of Novel Adaptations, the new release sees the Seventh Doctor (Sylvester McCoy), Ace (Sophie Aldred) and Bernice Summerfield (Lisa Bowerman) investigate a Shakespearean tragedy playing out on the planet Menaxus. You can read more about the all-star cast here; including the welcome return of Miles Richardson as the scheming Irving Braxiatel.
That's all for this week; but join us soon for the rest of our July releases. We'll pay our next visit to Collinsport in Dark Shadows: In the Twinkling of an Eye, and there's a horrifying adventure for the Seventh Doctor and Ace in Doctor Who – Short Trips: Dark Convoy.
But the terror doesn't stop there... Jumping ahead from a scheduled August launch, The Omega Factor: Series 1 will be available this Wednesday. A horrifying set of four stories starring Louise Jameson and John Dorney, this cult classic series is a must-listen for any Big Finish fan. Hear the trailer below... if you dare!
Pre-order this haunting release now, and receive an autographed copy from Louise and John! All Big Finish pre-orders also offer free UK postage, so you can save even more by ordering early.