For The Love Of StoriesBig Finish produce fantastic full-cast audio dramas for CD and download.
Bernice Summerfield - 20 years!
27 July 2018
The covers have been released for more adventures featuring our favourite time-travelling archaeologist, Professor Bernice Surprise Summerfield. Here's how we're celebrating 20 years of Benny this autumn.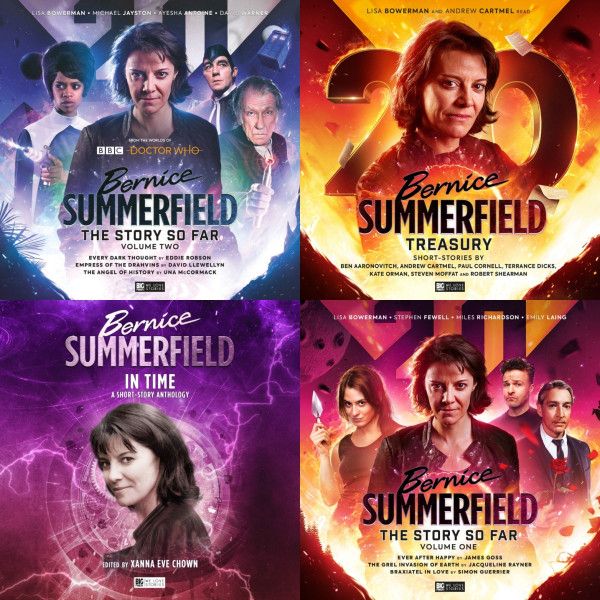 We have plenty of audio treats coming up to celebrate the 20th anniversary of the First Lady of Big Finish, Bernice Summerfield.
Out for release in September are two box sets covering different eras in Benny's life. From growing up in a military academy (in which Benny is played by Emily Laing), to reacquainting herself with former beau Jason Kane (plus the Grel! Good fact!), and a sojourn at the Braxiatel Collection (with Miles Richardson back as Irving Braxiatel), it's a trip down memory lane in The Story So Far Volume 1.
In The Story So Far Volume 2 Benny crosses paths with an incarnation of the Doctor played by Michael Jayston (I wonder where we've met him before…), a reunion with Ruth where they meet the Drahvins (from Doctor Who TV series Galaxy 4), and a mysterious Professor played by David Warner. Could the Unbound Doctor be returning?
Each of these boxsets comes with an additional disc of behind the scenes extras and interviews with the cast.
Bernice Summerfield: The Story So Far... Volumes 1 and 2 are available for pre-order individually at £15 on download or £20 on CD. Or you can save money in a bundle – pre-order Volumes 1 and 2 together for £28 on download or £38 on CD.
Out for release this August we have a new collection of existing adventures brought to life by Big Finish. Bernice Summerfield: Treasury contains short stories previously only available on paper from notable writers that many Doctor Who viewers and listeners will recognise.
Producer, James Goss, tells us more about Bernice Summerfield: Treasury: "Big Finish has been publishing Benny short stories for twenty years and some astonishing names have contributed. Treasury is a collection of just some of them – a range of rare, delightful and surprising gems."
Included in Bernice Summerfield: Treasury are:
The Evacuation of Bernice Summerfield by Ben Aaronovitch
Walking Backwards for Christmas by Ben Aaronovitch
The Library of Books by Andrew Cartmel
Misplaced Spring by Paul Cornell
A Mutual Friend by Terrance Dicks
The Least Important Man by Steven Moffat
Solar Max by Kate Orman
And Then Again by Robert Shearman
Bernice Summerfield: Treasury will be available in August, priced at £20 on CD or £15 on download.
And don't forget that Benny has another short story collection coming out this December, with In Time.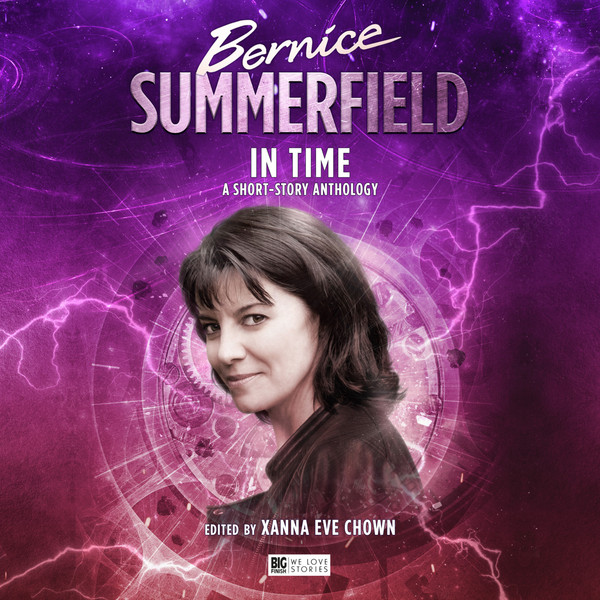 From a rocky start at military academy to her sudden immersion in an alternative universe via a variety of jobs and adventures on Dellah, at the Braxiatel Collection, and in the murky world of Legion – Bernice Summerfield is a woman who can be said to have lived more than one life. But one thing's for certain: wherever she is, Benny can always be counted on to right wrongs, get the job done and, sometimes, even have a good time along the way!
Each of the brand-new stories in this collection focuses on a different time in Bernice's life. There's an adventure at St Oscar's, a mystery at the White Rabbit, and even a surprising glimpse into the far future. Will Benny still be digging for artefacts at 80? You bet she will!
Bernice Summerfield: In Time will be available on ebook at £12.99, hardback at £16.99 and as a digital audiobook read by Lisa Bowerman at £9.99. The writers include James Goss, Mark Clapham, Dave Stone, Victoria Simpson, Antonio Rastelli, Simon Guerrier, Peter Anghelides and a new writer found in our writing competition, Doris V Sutherland.