For The Love Of StoriesBig Finish produce fantastic full-cast audio dramas for CD and download.
The Prisoner - 50th Anniversary Special Offer
29 September 2017
September 29th marks the 50th anniversary of the cult ITV show The Prisoner (starring Patrick McGoohan). To commemorate this, we present a special offer on Big Finish's acclaimed audio re-imagining of the series.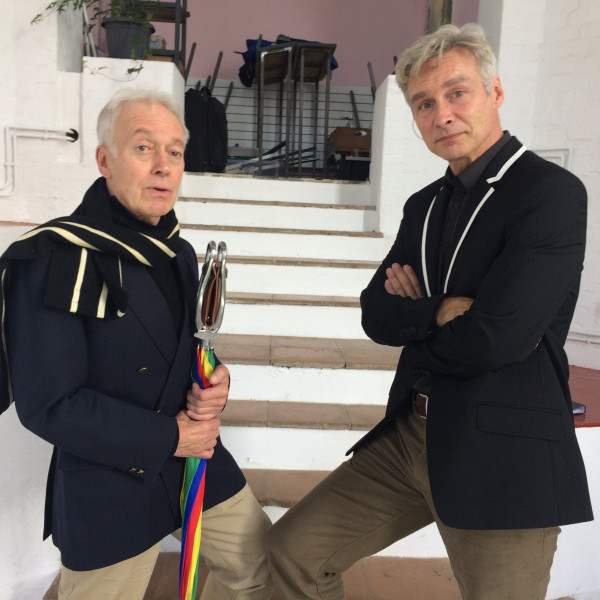 For one day only, you can buy The Prisoner Volume 1 at a very attractive reduced price (down from £35 download/£40 CD to £20 download/£25 CD). This is an ideal jumping on point if you haven't yet heard this ground-breaking series.
If you require further convincing, you can listen to the entire first episode, Departure and Arrival, for free. This will give you a great introduction to the series, establishing the concept of a secret agent who tried to resign, without giving a reason. Inexplicably, he finds himself incarcerated in 'The Village', with his own personal designation altered to 'Number 6'. There are no names here. Only numbers. And 'Number 2' wants to know why '6' resigned. If necessary, '2' will break him to achieve this. Meanwhile, '6' is determined to escape and find out 'Who is Number 1?'
And if you haven't caught up with The Prisoner Volume 2 yet, it's still available.
As part of the 50th Anniversary celebrations of The Prisoner, Network Distribution (the people releasing a brand new bluray of the original series) are holding a lavish event in Portmeirion (the North Wales location for the show). At that event Big Finish's Nick Briggs is presenting a live performance of a specially written episode of The Prisoner, starring Mark Elstob (who plays Number 6 in our series) with international star of stage and screen Nickolas Grace (as Number 2). You can hear more about that this Sunday, on the Big Finish Podcast.
For any of you lucky enough to watch the performance today, who haven't yet listened to our reimagining of The Prisoner, we hope you'll take advantage of today's special offer. We know for sure Nick will have brought it to your attention.
FURTHER INFORMATION...
The Prisoner – a classic piece of British television that has permeated the consciousness of viewers and been brought back by Big Finish. This year also saw the release of the second set of adventures in The Prisoner Volume 02.
January 16th, 1967... A secret agent resigns, then wakes up to find himself imprisoned in 'The Village' – a bizarre community with a cheery veneer, but an underbelly of mystery and threat. All occupants of the Village have numbers instead of names, with our secret agent forced to accept the mantel of Number Six.
The authorities running this Village are intent on discovering why Number Six resigned – but it's a secret he steadfastly refuses to divulge. As the drama unfolds, the authorities, in the guise of the sinister Number Two, try ever more ingenious and aggressive means to bend Number Six to their will. All the while, Number Six is intent on two aims: to escape and to find out 'Who is Number One?'
To take advantage of this special offer and celebrate 50 years of The Prisoner, for 24 hours, you'll be able to get The Prisoner Volume 01 at £25 on CD or on download for £20. This offer ends ends at 23:59 (UK time) on 29/09/2017.

This set contains four episodes (two 78-minute, feature-length and two hour-long episodes), a Behind-the-Scenes audio documentary, and a lavish colour booklet.
And if you've yet to join in the adventures of Number 6 and The Village, try an episode for free from Volume 1, Departure and Arrival. Be seeing you…