We love StoriesBig Finish produce great full-cast audio drama for CD and download, featuring many popular television fantasy series.
2 May 2018
The second of our Big Finish Originals is out today. The continued adventures of one of history's most famous orators, Cicero, stars Samuel Barnett and George Naylor in a journey 2,000 years into our past.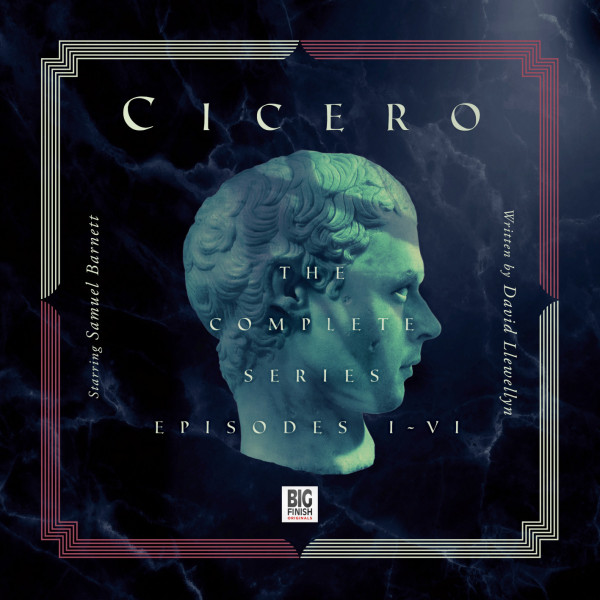 Exploring Ancient Rome in all its life, corruption and gory detail, you can discover the life of Cicero now.
Rome, 80BC. An age of bloody civil war and dictatorship is at an end.
In its turbulent aftermath, an ambitious young lawyer, Marcus Tullius Cicero, is beginning to make a name for himself. But does he have what it takes, and can this new era of peace and prosperity truly last? When he defends the accused in a prominent murder trial, Cicero's path crosses with that of Sulla, the former dictator and a war hero of the Republic.
Soon, Cicero will discover that beneath Rome's civilised and sophisticated veneer lies corruption, cruelty and vice. Taking on the Roman underworld may come at a considerable cost, and so Cicero must find a way to balance family and friendship with his unwavering commitment to justice.
The Roman world is on the brink of revolution. The age of Caesar is drawing near. And Cicero will have to do everything he can to survive the storm.
Scott Handcock, producer, director and script editor tells us all about bringing Cicero to a full series for the Big Finish Originals: "When we first came to tackle Cicero, it was very much intended as a one-off dramatisation of his most famous case, The Trial of Sextus Roscius.
"But we always knew he had a fascinating personal and political life, and it's been a joy to explore that further in this brand-new series. It's a charming, surprising series that isn't quite like anything else Big Finish has done!"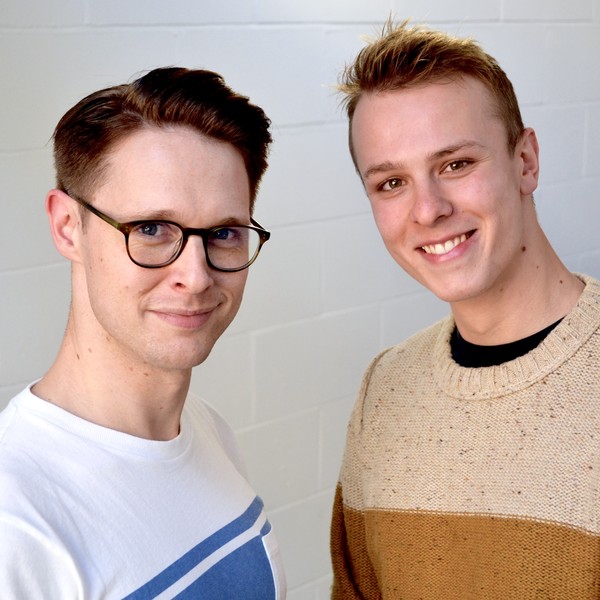 And star Samuel Barnett shares his thoughts on bringing Cicero back to life: "Cicero is so engrained in our lives today in ways that we don't even realise, and yet he's probably not among the first people who spring to mind when we think of famous historical figures. His influence reaches across millennia. I'm drawn to what makes a person say and do the extraordinary things he did." The full article with Samuel can be found in this month's free Vortex magazine.
Nominated for Best Audio Drama at the 2018 Audies, the pilot of Cicero, Though Scoundrels are Discovered, was released in February 2017. Cicero: The Complete Series Episodes I – VI continues the adventures of Cicero in an ancient world of murder, romance and revolution.
Cicero is available as part of the Big Finish Originals range, a new wave of original full-cast plays launched to celebrate 20 years of publishing award-winning audio drama. A free excerpt of Cicero can be downloaded here.
This first series of Cicero containing six episodes is available on download from Big Finish for £21. This includes the pilot of Cicero – Though Scoundrels are Discovered – originally released in February 2017, which listeners can also download separately for a Web Special Price of £5 from www.bigfinish.com.
The complete Big Finish Originals range is also available in a pre-order deal of £120, as well as being available as individual downloads. Keep checking the Big Finish website for more details on this and other upcoming Big Finish Originals.
The next Big Finish Original comes out in July. Written by Nigel Planer (The Young Ones), Jeremiah Bourne in Time is a time travel tale with a difference…
Jeremiah Bourne is a boy with a remarkable gift. He can travel in time. Not by using a time machine, or stepping through a dimensional portal. It just happens to him, as though by accident. One minute he's in the present day, the next, he's a hundred years in the past, standing in the London of 1910.