For The Love Of StoriesBig Finish produce fantastic full-cast audio dramas for CD and download.
8 November 2016
We have a look at what's coming next for fans of Dark Shadows...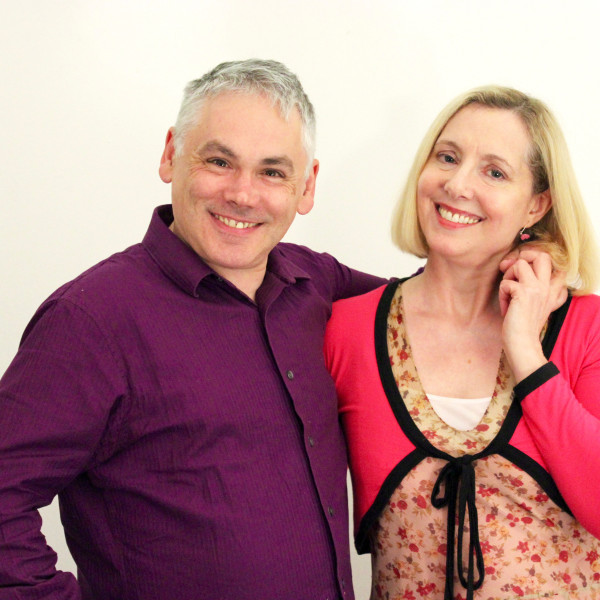 Big Finish Productions are pleased announce the return to Dark Shadows of fan favourites Stephanie Ellyne and Matthew Waterhouse.
The actors, who first starred together in the serial Bloodlust, will be reading two stories each in 2017's short story collections.
Matthew's first story will be a reading of Rob Morris's Last Orders at the Blue Whale in May's Phantom Melodies. The story sees petty crook Harry Johnson discovering the consequences of giving in to temptation.
"It's always a joy to return to Collinsport," says Morris, who previously wrote the acclaimed The Curse of Shurafa, "but by the end of this story one of its residents will be very glad to leave. Harry is a character who never really got developed on the show and then got unceremoniously bundled off it, so it's nice to give him an exit story at last. And at this point in their lives Harry and Carolyn are both a little lost – he's been thrown out by his mom, and hers has just (apparently) died so surprisingly they rub along quite well. But who is the mysterious sailor who walks into – and threatens – both their lives?"
Stephanie also appears in Phantom Melodies as she tells the story of Amy Jennings encountering a mysterious man in Paris. In A Broken Dream is written by Penelope Faith who previously wrote In The Twinkling Of An Eye and the Doctor Who Short Trip Lost and Found.
"My favourite email to get is one that asks, 'would you like to pitch a storyline for…?', says Faith. "There is particular excitement if it comes from a Big Finish producer. It is only this past year that I have entered the wonderful world of Big Finish audio drama and am delighted to have written my fourth, In A Broken Dream. Two Doctor Who Short Trips and now two for Dark Shadows. May I now call myself a Big Finish writer please?"
Stephanie returns in October's Love Lives On as Amy's adventures in Paris continue. Retreat, by new writer Daniel Hinchliffe, sees Amy, Roger Collins and Elizabeth Stoddard encountering a werewolf.
"Having thoroughly enjoyed Stephanie Ellyne's performance in so many Big Finish stories, it was a great honour to be asked to write another chapter for her character, Amy Jennings," says Hinchliffe. "As a woman whose roots spread far into both the TV and audio series, there was a wealth of history to draw upon, acting as a springboard to tell something new. Of course it was also an incredible opportunity to write for the number one brother/sister duo of Collinwood: Elizabeth and Roger!"
And finally, Matthew returns in December's Shadows of the Night as he tells the story of the first meeting between parapsychologist Professor Stokes and the medium Madam Findley, in Tuesdays and Thursdays by Cody Schell.
"The nice thing about Dark Shadows is that there is an unending supply of cobweb-filled corners in Collinsport in which to shine a flashlight," says Schell. "After putting two audio dramas under my belt (The Flip Side and … And Red All Over) I was really excited to have the opportunity to write something in an audio-book style. This meant I could use the magnificent Professor Stokes! I knew the I Ching would be involved in my story, so as an experiment I cast a Hexagram at random. I researched it, and incorporated it into my story. I think Stokes would be proud. I was able to show glimpses of his past… and that of another beloved character. I love Dark Shadows!"
Further performers for the short story collections will be announced over the coming months, with pre-orders now available (on both CD and Download) on Phantom Memories, Dreams of Long Ago, Love Lives On and Shadows of the Night. The next short story collection - Haunting Memories - is out in December.
(Apologies to those expecting Doctor Who - Order of the Daleks today: this will be out later this week)