We love StoriesBig Finish produce great full-cast audio drama for CD and download, featuring many popular television fantasy series.
Doctor Who - Main Range 2017
6 April 2017
Today we confirm some of the details of our main Doctor Who range for the rest of the year...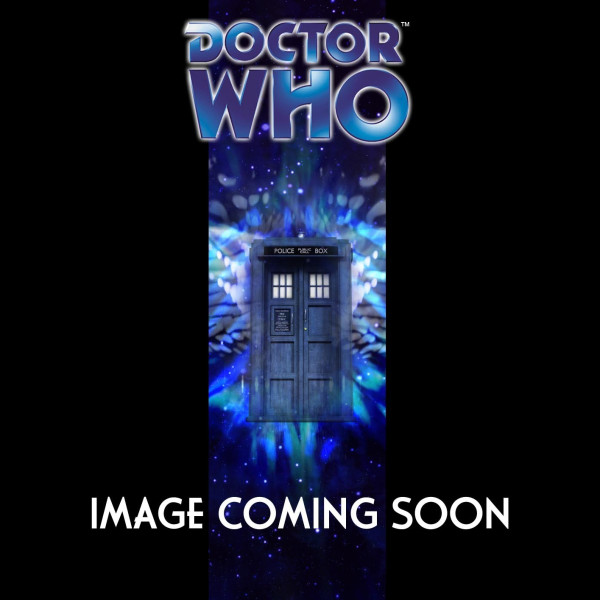 In October, the Doctor (Sylvester McCoy), Ace (Sophie Aldred) and Mel (Bonnie Langford) encounter The Blood Furnace. Writer Eddie Robson reveals: "The brief Alan (script-editor Alan Barnes) gave me for this was "contemporary Earth, with a setting we haven't seen before". Which he admitted was a tall order, given the number of Doctor Who stories that have been set on contemporary Earth! But I went away and gave it a lot of thought, and eventually back to him saying 'Has there ever been one in a shipyard?' Neither of us could think of one, so the story developed from there.".
October's The Behemoth stars Colin Baker, Lisa Greenwood and Miranda Raison and brings writer Marc Platt back to the main range. Talking about this new story, Marc observes: "The Behemoth is an historical story. It's more of a period piece, rather than being focussed on a specific event. It starts as a sort of Restoration comedy set in fashionable 18th century Bath, but we soon learn that under the powdered wigs and elaborate facade of manners, England has a very dark heart indeed. It also features a real-life character called Clara, although she's definitely not the Clara you might expect. And the Doctor has a bit of a dalliance with a besotted admirer."
This news comes in the same month that Marc's gorgeous Doctor Who - Spare Parts Cybermen origin tale gets a special limited release on collectible vinyl. He recalls: "We were trying to get back to the heart of what the Cybermen are about because over the years that seemed to have been lost, if indeed it was ever fully explored. As I was writing the story, the implications got scarier and scarier. More like Kit Pedler and Gerry Davis's Doomwatch than Doctor Who. And even though it's set on another world, I had to make that beleagured place as close to Earth, even 1950s England, as I could, because what the people of Mondas do to themselves is really about what any human does driven by the desperate need to survive." The Doctor Who - Spare Parts Vinyl Edition is limited to just 500 copies and is exclusive to Big Finish.
The Sixth Doctor, Flip and Constance continue their journeys into November with The Middle by Chris Chapman (writer of the title story in last year's Doctor Who - The Memory Bank anthology), and then end the year on Static by Jonathan Morris, the writer's main range second story in 2017 (after next month's Doctor Who - Vortex Ice). He comments: "Static is a claustrophobic, spooky story set in a caravan site in the middle of nowhere. I wanted to write the scariest, most unsettling Doctor Who story since The Chimes of Midnight. I think it's one of my best scripts.".
The main Doctor Who range can be subscribed to in runs of either six- or 12 stories, either those already released or those to come. As part of the subscription, you get downloadable PDF scripts, exclusive extended versions of the extras on the release, and up to four specially-written Doctor Who - Subscriber Short Trips a year. Prices start from as little as £54. Retrospective subscriptions are stories which are already available, and are sent in one package. Pre-order subscriptions will be sent as each story is released.
The range continues this month with Peter Davison and Sarah Sutton in Doctor Who - Alien Heart / Dalek Soul by Stephen Cole and Guy Adams: