We love StoriesBig Finish produce great full-cast audio drama for CD and download, featuring many popular television fantasy series.
Doctor Who: Last Chance for River, Churchill and Torchwood!
30 March 2016
Today is your last chance to enjoy our special pre-order prices on some brilliant new releases from the Worlds of Big Finish.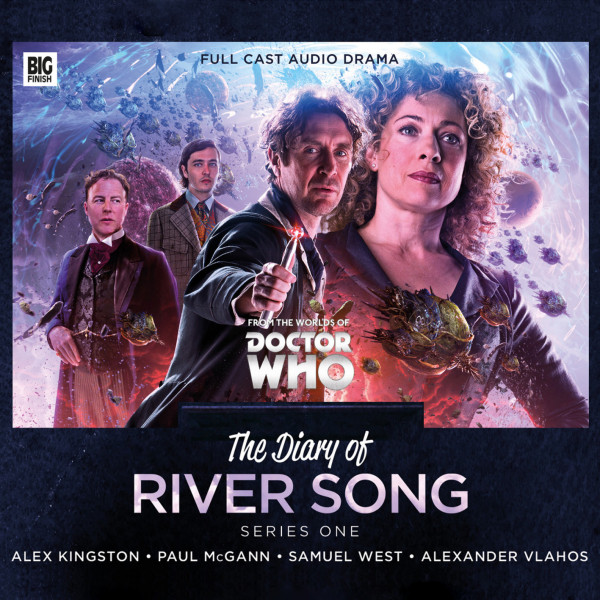 2016 began with some fantastic new additions to the Doctor Who universe: and March 31st is your last chance to pick up these epic adventures at a fantastic money-saving price!
A brand new era for Torchwood has begun with Torchwood: The Victorian Age. The first release in Torchwood: Series 2, the new story by AK Benedict, visited the 19th Century, where Captain Jack Harkness (John Barrowman) joined forces with Queen Victoria (Rowena Cooper) to hunt down an alien menace.
This royal engagement was released to fantastic reviews from critics, securing Torchwood's place as one of Big Finish's most beloved series. Check out some of the reviews below:
'One of the best character pieces that Big Finish has ever produced... AK Benedict has the potential to be one of the most talented and well renowned writers in Big Finish's arsenal.'
Daniel Whitaker, Gallifrey Archive
'AK Benedict's script is an absolute belter and the chemistry between Captain Jack and Queen Victoria is brilliant – full of spark and sass!'
Andrew McGuire, Blogtor Who
'It is very different from both expectations and others in the series so far. That's a good thing and producer James Goss is to be praised for the breadth this series has encompassed so far, and Scott Handcock admired for his direction. There's even a wonderful new mix theme tune by Blair Mowat.'
Tony Jones, Red Rocket Rising
'Rowena Cooper makes the Queen testy, feisty, regal and with a heart as big as London – but a Queen you would never dare cross (and without a doubt NOT amused)'
Ed Watkinson, Planet Mondas
You can order Torchwood: The Victorian Age as part of the Torchwood Series 2 subscription, still available for one more day at its pre-order price of £45 on CD and £40 to download, before increasing tomorrow to £50 on CD and £45 to download.
Further stories in Series 2 include the return of Toshiko Sato (Naoko Mori) in Torchwood: Zone 10, Sergeant Andy (Tom Price) in Torchwood: Ghost Mission and Suzie Costello (Indira Varma) in Torchwood: Moving Target.
Also still available at its pre-order price: Alex Kingston returns as time-travelling archaeologist River Song in her very own spin-off series! The Diary of River Song: Series 1 contains four new stories which send River across the Universe in search of the deadly Spore Ships!
Featuring Alexander Vlahos, Samuel West and Paul McGann as the Eighth Doctor, this new box-set is still available for £20 on both CD and download for today only!
River Song also joins the Eighth Doctor for Doctor Who: Doom Coalition 2, which is still available at its pre-order price of £20 on both CD and to download until April 30th 2016.
Finally, Ian McNeice returns as Winston Churchill in Doctor Who: The Churchill Years Volume 1; four full-cast stories set throughout the lifetime of Britain's greatest Prime Minister.
Told from Churchill's point of view, and with appearances from the Ninth, Tenth and Eleventh Doctors, plus Christmas companions Kazran Sardick (Danny Horn) and Lily Arwell (Holly Earl) and even a Dalek, this exciting release is a must-have for Doctor Who fans young and old.
Order your copy today for just £20 on both CD and download while the pre-order price is held. Don't forget that as with the majority of Big Finish releases, a digital download copy is also included with CD orders.
For more news of offers and savings from the Worlds of Doctor Who, make sure to subscribe to the Big Finish newsletter, where you will also receive a code for exclusive preview episodes of our latest and upcoming releases!