For The Love Of StoriesBig Finish produce fantastic full-cast audio dramas for CD and download.
12 Days of Big Finishmas #6 - Earthsearch and Luther Arkwright
30 December 2017
The complete audiobook of Earthsearch: Mindwarp is at last available as a download, and at a special price for the next 48 hours...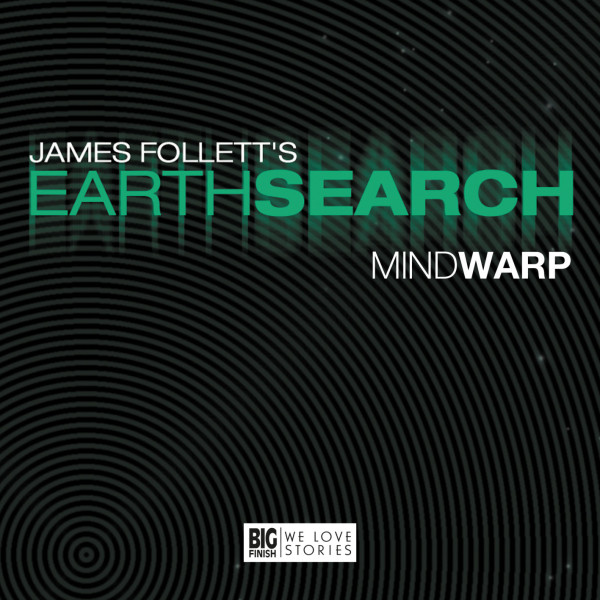 Based on the best-selling science fiction novel by James Follett, Earthsearch: Mindwarp is a three-part audiobook adapted by Jacqueline Rayner. It was originally released on CD by Big Finish back in 2001-2, and the full series has long been out of print.
For the next 48 hours (until midday UK time on the 1st of January 2018) you can pick up this release for just £6.99 on download, after which it will be available at the usual price of £12.99.
Directed by executive producer Jason Haigh-Ellery, Earthsearch: Mindwarp stars many names familiar to Big Finish fans, including India Fisher (Charlotte Pollard), Nicholas Courtney (UNIT) and Colin Baker (the Sixth Doctor).
Arama – a great domed city encased in rock, deep beneath the surface. Generation after generation of people have gone about their lives in a world of finite space and infinite resources – never pondering the many inconsistencies around them. They have been taught not to. To them there is only Arama... and Diablo – the evil land against which they fight an eternal war.
And the outdoors? Well, that's just a myth. Something to frighten children. A threat for those who disobey the Guardian of Destiny. No one questions why things are as they are. No one wonders if there could be something more. Until now…
And for fans of fantasy a little closer to home, The Adventures of Luther Arkwright starring David Tennant (The Tenth Doctor) and Paul Darrow (Blake's 7) is now available to download for just £2.99 until January 7th, as part of our Big Finishmas offers.
Luther battles against the Disruptors in a parallel world where many things are familiar – but nothing is the same. The alternative England where Luther fights the Disruptors did not see the monarchy restored after the English Civil War and has been under the rule of the Puritan Parliamentarians for hundreds of years.
Lead by a direct descendant of Oliver Cromwell, England is ripe for the taking by European superpowers that are preparing to invade. Many in England dream of past glories and an empire ruled by the long exiled Kings and Queens of England.
A second Civil war is brewing – its aim to bring Prince Charles to the throne and Luther must help to ensure that the right side wins – not just for the sake of this world, but for all worlds…
Head to page https://www.bigfinish.com/offers/v/bigfinishmas17 and enter the code PLUMPUDDING to access the offer.
And keep an eye on the Big Finish website and our social media, as we'll be adding more special offers every day for the 12 days of Big Finishmas.