For The Love Of StoriesBig Finish produce fantastic full-cast audio dramas for CD and download.
Free Doctor Who Short Trip - The Lichyrwick Abomination
29 December 2021
The winning story from this year's Paul Spragg Memorial Writers' Opportunity is now available to download from the Big Finish website.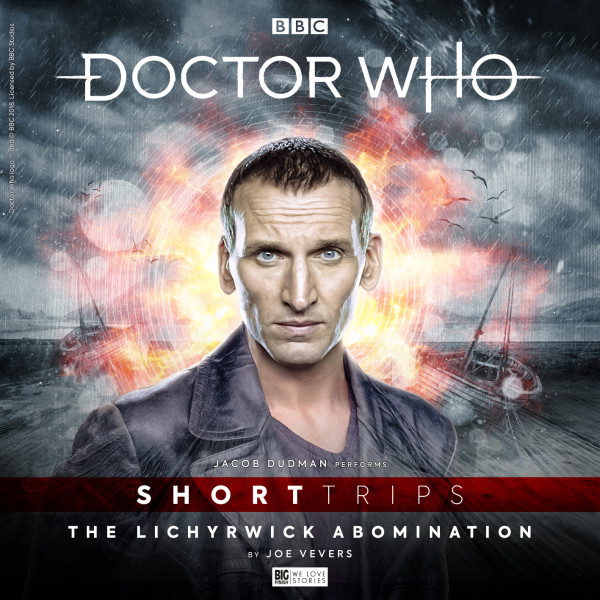 In May 2021, the sixth Big Finish Short Trips writers' competition was launched. Held in memory of Paul Spragg (the dearly missed producers' assistant who passed away in 2014), this annual opportunity seeks to find and encourage talented new audiobook writers.
This year's winner is Joe Vevers, with his story, The Lichyrwick Abomination, which is now available to download and enjoy for free.
Every night, a creature stalks the streets of Lichyrwick. Everyone in town knows that catching sight of it is a death sentence, and no one knows this better than Malcolm. Yet, he won't be able to hide away much longer. The Doctor's in town, and it's time Malcolm finally faced the Lichyrwick Abomination.
Even if it kills him.
This 42-minute audiobook is performed by actor, Jacob Dudman, who said: "I was immensely impressed by the script for The Lichyrwick Abomination, which was a joy to record. Both surreal and grounded, it's unique tone takes us right into the heart of a weather-worn Scottish town. It's so well written, you can almost smell the fish stalls. I'm excited to read what Mr. Vevers does next, and I hope the audience enjoys!"
Below is a Q/A with Joe Vevers about his winning entry:
What was the inspiration for the story?
I've always liked when Doctor Who explores darker stories and themes, so I knew I wanted to write a story that does the same. I grew up in a small, coastal Scottish town, similar to where the story is set, and always wondered what would happen if one day the TARDIS showed up. The monster that haunts the town in the story is based on a picture I saw of a long-extinct creature that is absolutely HUGE and terrifying, and I knew as soon as I saw it that I had to write something about it!
I couldn't really believe it! I had to re-read the email about a hundred times to make sure my brain wasn't playing tricks on me. Eventually I was just yelling and laughing and probably really irritating the neighbours. I started watching Doctor Who when I was ten years old, and I wouldn't be pursuing a career in writing now without it, so to be working in that world with those characters is an absolute dream come true!
The whole process has been such a wonderfully collaborative experience. The team at Big Finish have been so incredibly helpful and supportive in getting the story from submission to the final production. Writing this script has been invaluable experience for me, and I can't thank Big Finish enough for allowing me tell the story I wanted to tell. I hope everyone enjoys listening to it as much as I did writing it!
Just write the story you want to hear. I'd let the entry deadline go by in past years without entering, because I didn't feel "qualified" to be writing Doctor Who and was just too daunted by the idea. Try not to let any anxieties get to you and just write a story that speaks to you. And have fun with it!
Doctor Who - Short Trips: The Lichyrwick Abomination is available to download free now.
The five previous winners of the Paul Spragg Memorial Short Trips Opportunity, also all available to download for free, are: