For The Love Of StoriesBig Finish produce fantastic full-cast audio dramas for CD and download.
Paul Spragg competition winner 2021
13 December 2021
The winner of the Paul Spragg Memorial Short Trips Opportunity 2021 is announced today; a new writer makes their debut at Big Finish in December.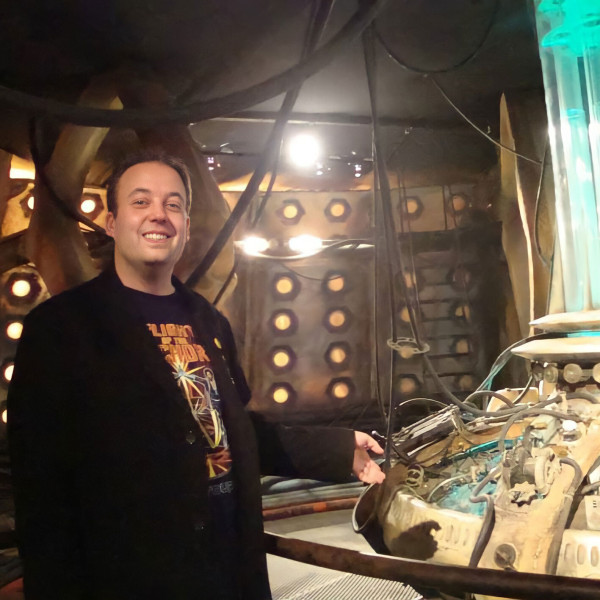 On 08 May 2014, Big Finish lost the much-loved Paul Spragg; producer's assistant by role, but a vital contributor across the company as a whole and to the people working within it.
His death led to the creation of an annual Doctor Who short story competition in his memory, aimed at writers new to Big Finish, hoping to encourage them in the same way that Paul often did through his considerate caretaking of the enquiries emails, letters and social media posts.
Each year, the winning entry is produced as a Doctor Who - Short Trip audiobook and released as a free download from the Big Finish website on 29 December, Paul's birthday.
The judging panel (Nicholas Briggs, Big Finish's creative director, Alfie Shaw, producer of the Doctor Who - Short Trips range, Robert Shearman, writer and author, and Emily Cook, Doctor Who Magazine writer and Big Finish Doctor Who producer) chose Ninth Doctor adventure The Lichyrwick Abomination by Joe Vevers as the winner of the 2021 competition.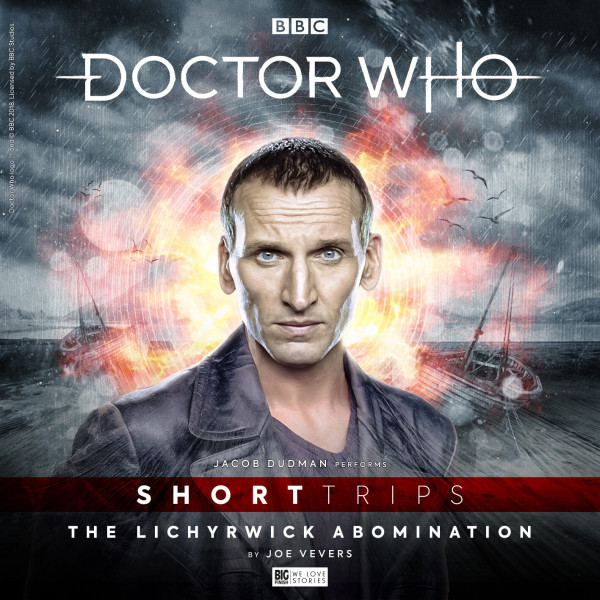 Robert Shearman said: "One of the things for a writer that makes playing in the Doctor Who sandbox so fun is the range of the stories you can tell – any storyteller can stamp their own mark upon it and make it as personal as they want it to be.
"This is such an exciting debut for Joe – this tale of dread written with such wit and such command of atmosphere. Doing what Doctor Who can do best, extraordinary horror colliding with everyday heroism. It's been such a hard year for all of us, and it was genuinely moving to see the bravery and optimism as so many writers submitted their tales to us. Joe Vevers seemed to me to capture the moment breathtakingly well, that with courage we will soon come out of the darkness."
Emily Cook added: "What really stood out for me with Joe's entry was just how atmospheric it was. His description of the story's location – the old Scottish fishing town of Lichyrwick – was a setting I could instantly hear. In my head it sounded evocative and eerie, and very Doctor Who.
"Joe's written well for the Ninth Doctor. When the Doctor arrives, he's simply looking for chips to cheer up his friend but, as is always the case with the Doctor, he stumbles across trouble, when he meets a young boy. Joe has created a great character in Malcolm. I love it when we meet the Doctor through the eyes of a child and Joe explores their encounter wonderfully. There were lots of good entries this year. But this is a lovely, traditional Doctor Who story, well conceived and well executed – a winning combination! I hope fans enjoy hearing it brought to life."
Alfie Shaw said: "It was a delight working with Joe on The Lichyrwick Abomination, which is a very different style of story from previous winners of the Paul Spragg Opportunity. It leans more into the horror elements of Doctor Who, with the eponymous town of Lichyrwick under nightly siege from a terrifying creature. Joe Vevers has flawlessly managed to balance the horror and the emotional heart of the story in the character of Malcolm, as well as superbly capturing the Ninth Doctor's voice."
Doctor Who – Short Trips: The Lichyrwick Abomination, read by Jacob Dudman, will be released as a download exclusively from the Big Finish website on 29 December 2021.
The five previous winners of the Paul Spragg Memorial Short Trips Opportunity, all available to download for free, are: