For The Love Of StoriesBig Finish produce fantastic full-cast audio dramas for CD and download.
Write a Big Finish Adventure!
20 May 2021
Big Finish today opens its annual Short Trips writing opportunity, seeking new writers to create a Doctor Who short story to be released as an audiobook at Christmas 2021.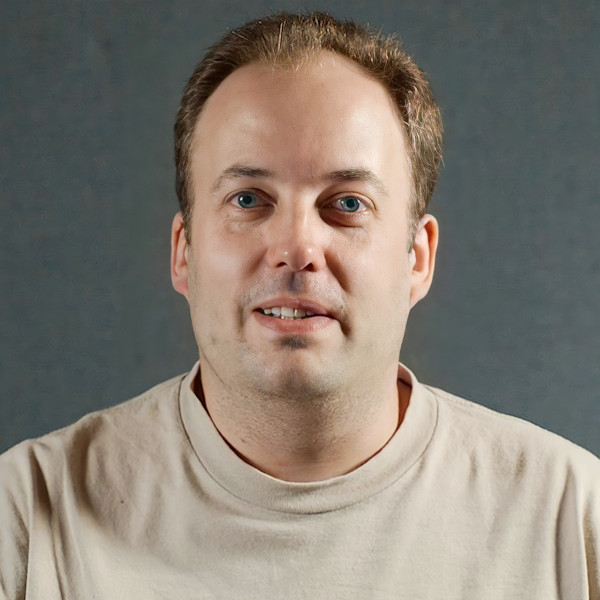 The Paul Spragg Memorial Short Trips Opportunity honours the memory of the cheerful, much-loved person at the heart of the Big Finish production office, who passed away suddenly on 8 May 2014.
Now in its sixth year, the competition is open again from today until the end of June. The full list of terms & conditions can be found here on the website, and should be read by anyone planning to send in a new story submission over the coming weeks.
Big Finish creative director Nicholas Briggs said: "Big Finish's senior producer David Richardson and I reflected recently on how very often we think of Paul, and how our remembrance of the legendary 'Spragg' always brings us joy. So it's with that very much in mind that I'm delighted that it's once again time for us to encourage new writers, in the tradition of Paul's kindness, enthusiasm and good humour. His Memorial Writers' Opportunity is always successful in bringing new, exciting talent to Big Finish. So, let the writing commence!"
Prospective entrants should listen to previous winning entries, to understand what kind of adventures the judges are looking for.
The first winning story, selected from over a thousand submissions in 2016, was Forever Fallen by Joshua Wanisko. The finished production, narrated by Nicholas Briggs, can be downloaded for free from the Big Finish website. The subsequent four winning stories, Landbound by Selim Ulug, The Last Day at Work by Harry Draper, The Best Laid Plans by Ben Tedds, and Free Speech by Eugenie Pusenjak are also excellent starting points.
Please note that we have made some updates to the Memorial Writers' Opportunity this year.
Here are the guidelines for the opportunity:
1. All entries must be submitted electronically either as Word-compatible documents or PDF pages, sent to competitions@bigfinish.com.  Entries must consist of two parts: a synopsis and an opening excerpt from the story.
2. The synopsis must be a single page (this tends to be approximately 500 words).
3. The opening excerpt from the story should also be a single page (again, approximately 500 words). This is to give a flavour of the writer's ability and intentions, which can change if the story is commissioned. See below for how to download some examples from previous years.
4. Both pages should be marked with the writer's name and a contact email address. The submission should not include any details of your background or previous writing experience – the submission should speak for itself.
5. Submissions can be set in the universe of Doctor Who in the Classic Series and the New Series, i.e. at any time in the lives of the Doctor from his first incarnation in An Unearthly Child up to and including his twelfth in Twice Upon a Time. The only exception to this is the War Doctor. Due to licensing agreements we cannot include the War Doctor in stories submitted for this opportunity, so please don't use this character.
6. No established monsters (for example, Daleks, Cybermen, and so on) or villains (for example, the Master, the Rani, and so on) can be used, nor established Doctor Who characters (including those from the Worlds of Doctor Who; for example, UNIT, Jago & Litefoot, Counter-Measures, and so on). Most television companions from the New Series (2005 onwards) cannot be used, except for Rose Tyler, Martha Jones and Donna Noble. However, classic series companions (excluding K-9), plus companions created by Big Finish (such as Charlotte Pollard, Hex, Evelyn Smythe, etc.) can be used. (Note: do not create a new companion for the Doctor in your story).
7. The story should not have been published anywhere before, nor should the entry have been submitted before.
8. The winner will be informed by the end of July, and will be officially contracted to deliver a 5,000 word Short Trips story. As with all Big Finish writers, they will be expected to agree and meet all conditions, especially with respect to meeting deadlines and accepting input from producers. For guidance purposes, it is expected a first-draft would be due early in the Autumn of 2021.
9. The BBC have the right to approve or veto the content of a selected story. Should there be unforeseen issues with the work, the writer will be invited to submit a new idea.
10. Please note that no correspondence can be entered into and the judges' decision is final.
11. Entry is open only to people who have never written for Big Finish before.
12. For the 2021 Memorial Writers' Opportunity, any entrant can send one submission. Multiple entries will be disqualified.
13. If you've never heard a Doctor Who - Short Trip before, it's recommended that you give one a listen to get a sense of how they sound and what can be done in the format. These are the stories previously published as part of the Paul Spragg Memorial Short Trips Opportunity:
2016: Doctor Who: Forever Fallen by Joshua Wanisko
2017: Doctor Who: Landbound by Selim Ulug
2018: Doctor Who: The Last Day at Work by Harry Draper
2019: Doctor Who: The Best Laid Plans by Ben Tedds
2020: Doctor Who: Free Speech by Eugenie Pusenjak
All these stories are available as free downloads and adding them to your account will also unlock downloads of Joshua, Selim, Harry, Ben and Eugenie's initial entry submissions, along with copies of the final scripts, as bonus content.
14. Entry into this competition requires that you have read and accepted the full terms and conditions. By entering, you indicate that you have done so. Submissions should be emailed to competitions@bigfinish.com – formatted as per the guidelines – before 23:59 (UK time) on 30 June 2021.