For The Love Of StoriesBig Finish produce fantastic full-cast audio dramas for CD and download.
I Am The Master - out now
27 October 2018
Written and narrated by Geoffrey Beevers, who first played the Master at Big Finish, I am the Master in the Short Trips range is one of the most terrifying tales ever made by Big Finish.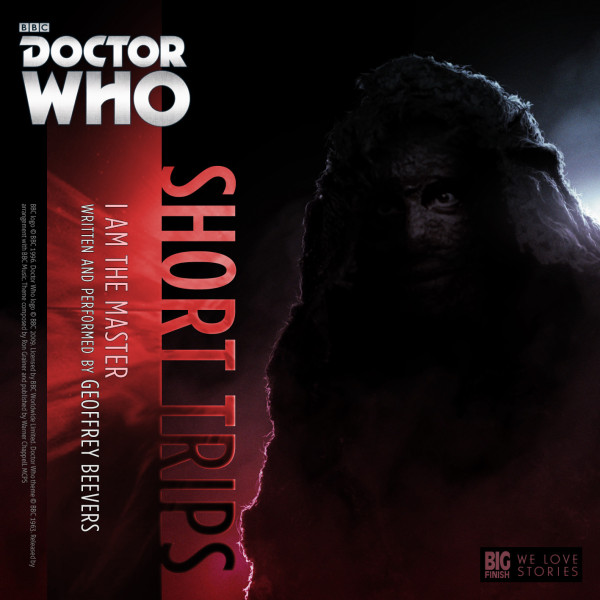 Continuing our Happy Horror Days celebration, Doctor Who Short Trips – I Am The Master is out now.
There is a message for you. It comes from a long way, from a dying world. No, not a dying world. A killed world. And the message is from the killer.
Please attend carefully. The message that follows is vital to your future...
However much longer that may be.
Ian Atkins told us how he got the Master himself into the recording studio: "Right from the off with the Short Trips I wanted one both written and recorded by the same person, to get a real inside perspective of one of the Doctor Who characters as the actor saw them. But getting under the skin of the Master – albeit the burnt skin of a dying, cadaverous villain – was more than I dared hope.
"I'd spoken in the Green Room with Geoffrey while recording And You Will Obey Me about his writing in general and whether he wanted to work within the worlds of Doctor Who. What he came back with was inspired; a first person, intimate speech of a story and one which is incredibly funny, while also terrifying, in equal measure. He has a lovely eye for macabre detail, and I still shudder at the thought of night time dressing gowns!"
And Geoffrey Beevers discusses this Short Trip in the latest issue of Doctor Who Magazine: "I suppose I wanted to put the Master's point of view, and the way I, as an actor, see the Master in my imagination. His character, what he likes, what he doesn't like, how he operates… I wanted to explore his relish in being evil, his lust for power, and the fact that he can take the long view."
You can get this new adventure for £2.99 on download only out now from Big Finish. Or you can save money with a bundle of the Short Trips range and get 12 stories for £30 a year.
Coming out next in the Short Trips range is a classic murder mystery with a Doctor Who twist! Sarah Sutton narrates a story from the time of the Fifth Doctor, Nyssa and Tegan.
Welcome to Mistpuddle.
"I'm sure you're all wondering why I've gathered you here. I'm sure you're all wondering why the village is home to woodland creatures with a taste for tea, cakes and secrets. And I'm sure you're all wondering where the Doctor has vanished to. The truth is not as quaint as the pretty cottages and mostly cute residents would have you believe.
Murder has come to Mistpuddle. And no-one is leaving until we uncover whodunnit."
And more on next year's Short Trips are coming very soon indeed, with our new producer for the range, Alfie Shaw. Read about the announcement here.