For The Love Of StoriesBig Finish produce fantastic full-cast audio dramas for CD and download.
Jackie Tyler returns in Doctor Who Short Trips
30 September 2017
Back next year for two adventures, Camille Coduri will return as Jackie Tyler in two adventures with a very unfamiliar Doctor†¦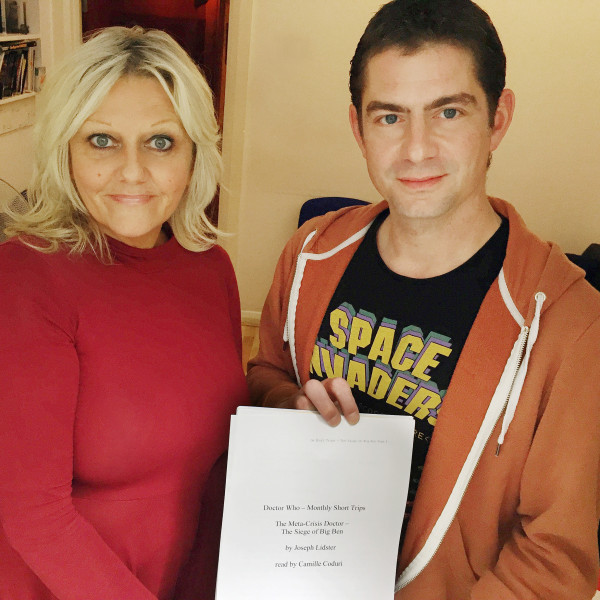 In March and May next year, the Doctor Who Short Trips range visits the New Series era courtesy of writer Joseph Lidster and Jackie Tyler herself, actor Camille Coduri. But although it's the Jackie we all know and love, the setting brings us into contact with someone who's almost a stranger: the Meta-Crisis Doctor...†¨
Producer Ian Atkins explains: "The Short Trips range always offers a nice chance to nip about and look at eras and people it's harder to visit with other ranges. As soon as I'd heard Camille was happy to return to the role with Big Finish, I started talking to Joe Lidster about whether we could visit Pete's World and see how things are going after Journey's End. We got permission from Russell T Davies, and then Joe's imagination took flight – as indeed do the Doctor and Jackie at one point – and came up with two exciting, funny and sad tales which Camille just knocked out of the park.
†¨†¨"In the first, The Siege of Big Ben, we find how Jackie is settling into a life that's nearly, but not quite, her own – and when danger comes calling, can she rely on this new Doctor as she would have done the old?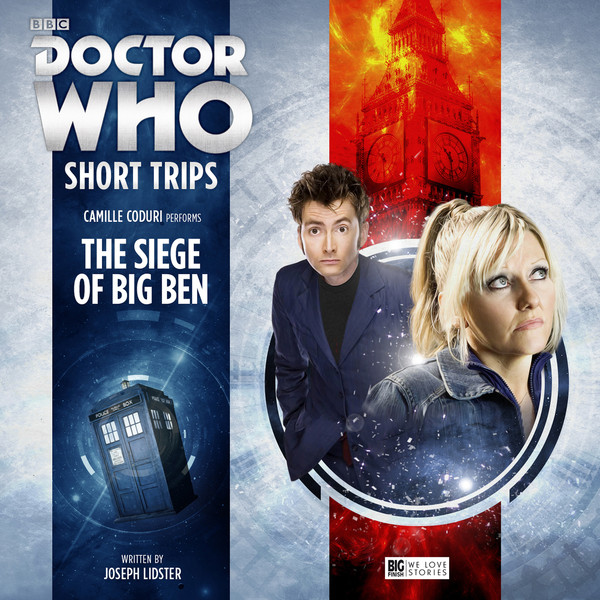 "The second story Flight into Hull! takes place some time after, when Jackie and the Doctor seek to resolve some unfinished business between them – but a luxury Zeppelin ride isn't going to be as smooth as it should be... As with Joe's last Short Trip – A Full Life – it balances character and action beautifully, and although this is very much Camille's show, the take on this broken, 'born in battle' Doctor couldn't be more perceptive."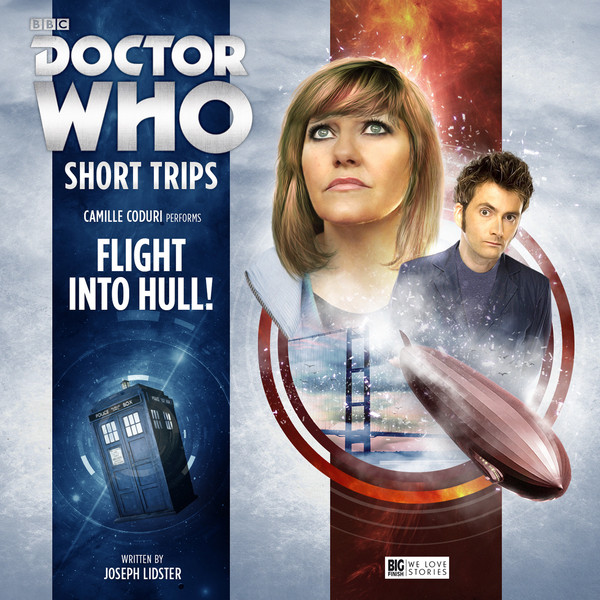 †¨†¨Also announced today is April's The Turn of the Screw by Eddie Robson, which brought TV movie companion Yee Jee Tso into studio for a solo Eighth Doctor story. "Yee Jee got in touch last year to say he'd be in the UK for a convention and would love to work with us again." says Ian. "I still had a Short Trips slot, and we thought it would be fun to have his Warrant Officer Charlie Sato encounter the Eighth Doctor in a hectic, high-stakes adventure tale. It's Yee Jee's first Short Trip, and he really went for it. He's got a lovely dry sense of humour, and Eddie's script finds Charlie on his own, chased by bad guys, with his only chance of help being someone claiming to be UNIT's scientific adviser…"
Make sure you pre-order all three of these tales today, all at the bargain price of £2.99 a download each.
And don't forget we still have special offers on our other Short Trips and the Short Trips Rarities running until midday UK time on Monday 3rd October. Click here for full details.