For The Love Of StoriesBig Finish produce fantastic full-cast audio dramas for CD and download.
New to Doctor Who at Big Finish? Start here!
7 July 2017
Missing the new series of Doctor Who? Or just looking for a good audio drama or audiobook? Big Finish is here!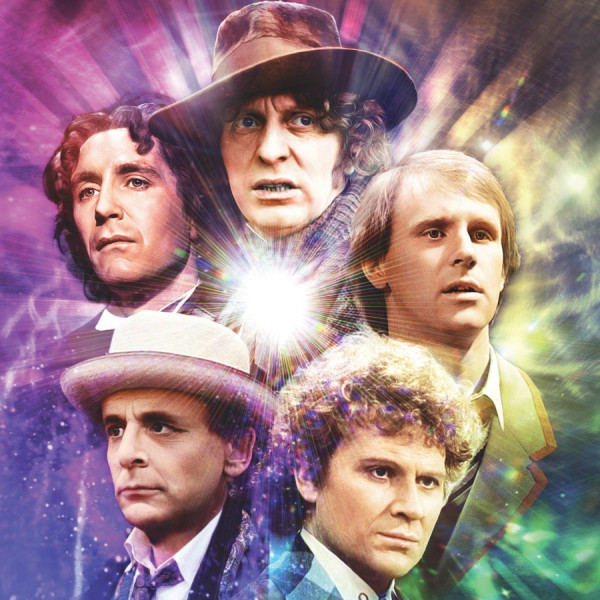 Big Finish Productions is a production company and publisher of the finest audiodramas. We produce CDs, downloads and books. We are perhaps best known for our Doctor Who ranges of plays (with its various spin-offs) but we also produce a wide range of audio drama featuring the characters from Sherlock Holmes, Blake's 7, Dark Shadows, 2000 AD (Judge Dredd and Strontium Dog), Terrahawks, Captain Scarlet and the Mysterons, The Avengers, The Prisoner, Survivors, The Omega Factor and more.
If you've come to Big Finish for the first time, you may find there's a startling amount to choose. If you need any beginner suggestions to listen to Doctor Who, then read on!
There are many exciting releases coming up soon, such as David Tennant and Billie Piper reunited in The Tenth Doctor Adventures Volume 2, out in November, the return of the War Master in December, played by Sir Derek Jacobi.
Or fans of Torchwood may be interested in the continuation of the Torchwood series after Miracle Day, Torchwood Series 5: Aliens Among Us. You can pre-order these now on the Big Finish website, which at pre-order or the exclusive Big Finish price after launch is great value, before the price rises upon general release.
Big Finish started recording Doctor Who stories back in 1999 (before Doctor Who even returned to our TV screens in 2005 with Christopher Eccleston and Billie Piper!). These first releases (now called the Main Range or the Monthly Range) starred the Fifth, Sixth and Seventh Doctors, played by Peter Davison, Colin Baker and Sylvester McCoy, shortly joined by Paul McGann two years later.
Although no longer available on CD, the first 50 of these adventures are each available at £2.99 on download (which works well with the Big Finish app!). You could start with the very first Big Finish Doctor Who story, The Sirens of Time, featuring three doctors! Other favourites among Big Finish fans are Spare Parts that tells the origins of the Cybermen (and was the basis of the TV return of the Cybermen to the new series of Doctor Who back in 2006), the Chimes of Midnight (with Paul McGann and his companion Charley Pollard, played by India Fisher) or Jubilee, the story that became the TV episode Dalek.
One of the best ways to save at Big Finish is by purchasing in bundles - check each release page for which bundles you can get with each release.
Or for the monthly main range, you can get a subscription, which will normally save you 30% off the price, and also you receive free specially recorded Short Trips, PDFs of the script and extended download extras!
And to get a taste on some smaller adventures, you can try Short Trips. At £2.99 per download, there is a whole mix of characters, narrators and Big Finish writing talent. Have a listen to our next Short Trip, Flashpoint, set with Paul McGann's Eighth Doctor, and narrated by Sheridan Smith, who plays companion Lucie Miller from Blood of the Daleks (which is another good starting point if you're a big McGann fan)!
Or to get a taste of several Doctors at once, try Clasic Doctors, New Monsters! Pairing Doctors from before the return of the series in 2005, and monsters created by Russell T Davies and Steven Moffat, you get four Doctors for the price of one! Or pre-order Classic Doctors, New Monsters 2, at £23 on CD and £20 on download.
We always have more announcements on our Doctor Who ranges, so keep checking back on the Big Finish website or follow our social sites, Facebook, Twitter and Instagram.
And for more ideas or reccomendations, check Big Finish for Free or New to Big Finish? for further listening!