For The Love Of StoriesBig Finish produce fantastic full-cast audio dramas for CD and download.
News Updates - Week Commencing 06 June 2022
6 June 2022
Check here for this week's news and all the latest updates from Big Finish.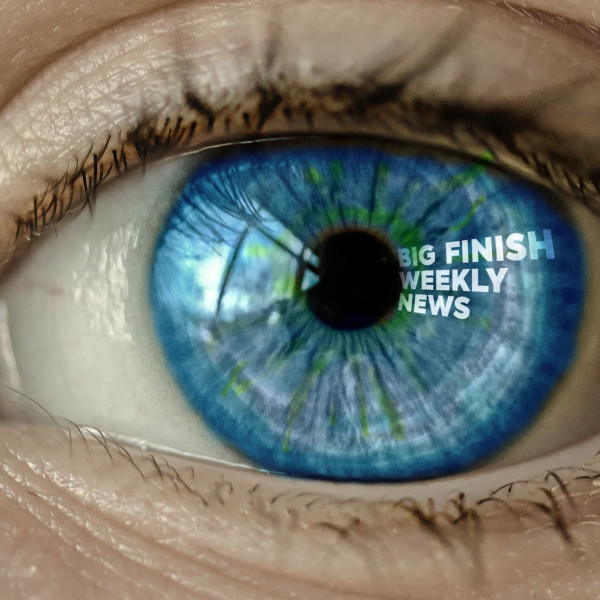 [Last updated 10 June 2022]
Monday 06 June
◉ PODCAST | The latest FREE Big Finish podcast is now live. Featuring... Nick and Benji chatting at Benji's bedside… Behind-the-scenes and Drama Tease: Doctor Who - Out of Time 3: Wink (David Tennant and Colin Baker)… Also available: Gerry Anderson's Five Star Five. Plus 25% off a randomly-selected audio adventure. Get it at the podcast page here or wherever you normally subscribe to your favourite podcasts.
◉ WEEKLY DEAL | For a limited time, selected Jago & Litefoot audio dramas are on offer. Click here to get up to 50% OFF the infernal investigators' adventures on CD while stocks last. Discounts expire at 23:59 (UK time) on 12 June 2022.
Tuesday 07 June
◉ COVER REVEAL | The fantastic Tom Newsom cover artwork for Gallifrey War Room: Allegiance has been revealed, featuring the return of Richard Armitage as Rassilon. Click here to pre-order the box set on collector's edition CD or download.
◉ BRAND NEW THEME | Composer Borna Matosic makes an epic debut at Big Finish with the theme to UNIT: Brave New World. Hear the blistering new track, and watch the cover artwork assembly at the Big Finish Twitter channel.
Wednesday 08 June
◉ NEW RELEASE | Colin Baker stars alongside David Tennant in Doctor Who – Out of Time 3: Wink, a full-cast audio drama featuring the return of the terrifying Weeping Angels. Big Finish listeners can save money by purchasing the Out of Time bundle, containing all three volumes in the series, for just £27 (as a collector's edition CD) or £24 (as a download).
◉ HAPPY BIRTHDAY, COLIN BAKER | Celebrating Ol' Sixie and the man who plays him, selected Sixth Doctor Adventures and other audio releases are now discounted up to 66% off. Click here to browse the selection. Offers end at 23:59 (UK time) on 12 June 2022.
Thursday 09 June
◉ COVER REVEAL! Christopher Naylor has produced an awesome artwork for the Big Finish Classic, Jekyll and Hyde, starring John Heffernan and due for release in August. Click here to see the artwork and pre-order.
◉ NEW VORTEX | The latest issue of Vortex (Big Finish's free magazine) can be downloaded here.
Friday 10 June
◉ SURPRISE! Celia Imrie and David Warner return for more murder mysteries in Shilling & Sixpence Investigate. Click here to read more and pre-order the new series.
◉ FIRST LISTEN | The Tenth Doctor meets Ace, Leela, Nyssa and K9 in the audio trailer for Doctor Who - Tenth Doctor Classic Companions. Click here to listen and pre-order the box set on collector's edition CD and download.