For The Love Of StoriesBig Finish produce fantastic full-cast audio dramas for CD and download.
News Updates - Week Commencing 30 May 2022
30 May 2022
Check here for this week's news and all the latest updates from Big Finish.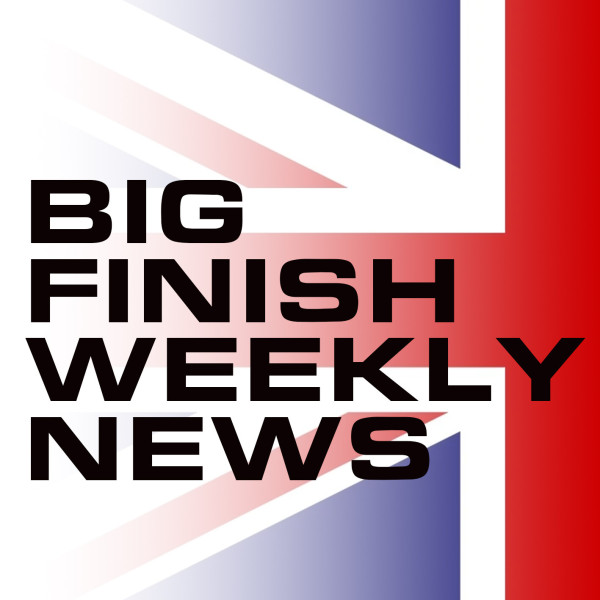 [Last updated 31 May 2022]
Sunday 29 May
◉ 31 DAYS IN MAY | Every day a different deal! Check this page for updates on the goodies up for grabs! Hurry! This offer ends at 23:59 (UK time) on 01 June 2022.
Monday 30 May
◉ PODCAST | The latest FREE Big Finish podcast is now live. Featuring... Nick and Benji chatting about Survivors… Good Review Guide: Doctor Who - After the Daleks… Preview: Survivors Crusade… Also available: Survivors Revelation… Drama Tease: Survivors (Benji's favourite episode). Plus 25% off a randomly-selected audio adventure. Get it at the podcast page here or wherever you normally subscribe to your favourite podcasts.
◉ WEEKLY DEAL | For a limited time, selected Third Doctor Adventures are on offer. Click here to get 40% OFF Doctor Who: The Third Doctor Adventures Volumes 1-3 on CD while stocks last. Discounts expire at 23:59 (UK time) on 05 June 2022.
◉ NEW RELEASE | Carolyn Seymour narrates Survivors: Crusade, written by Doris V Sutherland, a new five-hour epic audiobook now available to own as a digital download for just £9.99, exclusively here.
◉ LAST CHANCE AT PRE-ORDER PRICES | The following audiobooks, box sets and downloads will be going up to RRP on 01 June 2022. Grab them quick with their pre-order discounts:
Doctor Who: The First Doctor Adventures: The Outlaws
Doctor Who: Stranded 4
Doctor Who: The Companion Chronicles: The Second Doctor Volume 03
The Eighth of March 2: Protectors of Time
The Worlds of Blake's 7 - Heroes and Villains
◉ NEW TORCHWOOD | Cast and story information has been revealed for the debut Torchwood Monthly Range adventures by two new writers to Big Finish. Restricted Items Archive Entries 031-049 by Maddie Wilson is due for release in July, and Suckers by Alexander Stewart is due in August 2022.
Tuesday 31 May
◉ UFO MISSION DETAILS | Story details and full cast info are today revealed for the first of two audio drama box sets reimagining the beloved Gerry Anderson ITV series UFO. UFO: Destruct Positive! is now available to pre-order for just £19.99 (collector's edition CD box set + download) or £16.99 (download only), exclusively from the Big Finish website.
◉ NINTH DOCTOR NEWS! Christopher Eccleston v. Sontarans! The Ninth Doctor Adventures: Into the Stars is now available to pre-order as a collector's edition 4-disc CD box set (+ download for just £24.99) or a digital download only (for just £19.99) exclusively here.
Doctor Who – The Ninth Doctor Adventures triple LP vinyls are strictly limited to a pressing of 1,000 per volume, and can be pre-ordered at £35.99 each, or £132 for the bundle of all four albums.
◉ HUGE DOCTOR WHO DOWNLOAD SALE | All Doctor Who Monthly Adventures 1-100 are just £1.49 on download for a strictly limited time. Plus, there are bundle deals.
Hurry, though. This offer ends at 23:59 UK time on 06 June 2022.