We love StoriesBig Finish produce great full-cast audio drama for CD and download, featuring many popular television fantasy series.
Omega Factor Series 2 Reviews Round-up
9 June 2017
Check out the latest reviews for the Omega Factor Series 2!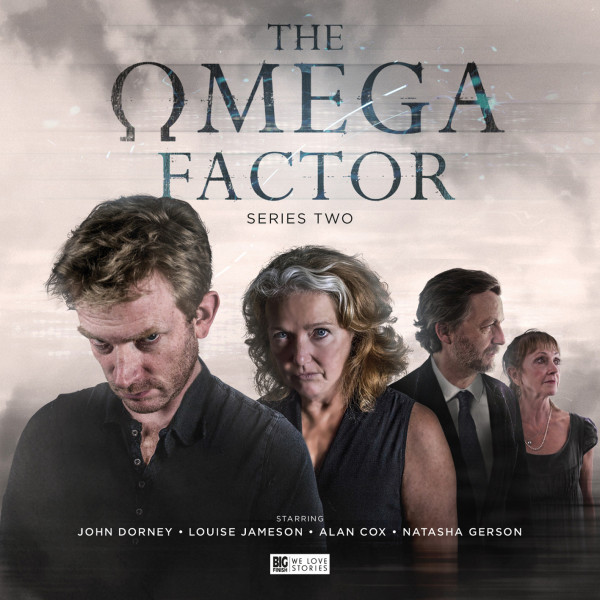 Fans have been loving the return of Anne Reynolds and her team, who continue to investigate the preternatural and supernatural threats, 30 years on from the original TV series. Starring Louise Jameson as the defacto leader of Department 7, she continues to look into the paranormal. And joining her is John Dorney as Adam Dean, son of the original lead character Tom Crane (an investigative journalist who was played by the late James Hazeldine).
Sci Fi Bulletin gives the series a glowing 9/10 "I was listening to it on a bright April day and got shivers at certain scenes – the combination of Phil Mulryne's script, Dorney and Jameson's acting, Steve Foxon's sound design (which on numerous occasions is at the forefront of the storytelling) and Nick Briggs' music score made for some extremely disturbing moments."
"It is very difficult to do The Omega Factor justice by mere words and reflection on what I have listened to, this is a series more than any other that has to be experienced, all the episodes are intensely personal and the listener almost feels like an intruder eavesdropping on private conversations or being privy to information that they really shouldn't know." Planet Mondas urges listeners to emerge themselves into the stories "– scripts are one thing, but bringing those scripts to life is another, so we as listeners are privileged to have an astounding leading duo in Louise Jameson and John Dorney, they make everything so real, they are utterly believable characters not genre tropes, both flaws, both imperfect, but with a bond that in some ways is stronger than family."
And Indie Mac User says the second series stands alone, and is easily enjoyable with or without series one, "The Omega Factor excels thanks to a combination of smart scripts and a pair of engaging lead actors. Louise Jameson is always highly believable, and it is interesting to hear her play her age as I am so used to her pitching herself younger for Leela. John Dorney convinces as an everyman, struggling to cope with these emerging powers and trying to survive their impact, primarily on instinct and it is easy to root for him."
We were also lucky to grab a word with the cast of The Omega Factor. Louise Jameson was delighted with the feedback: "I am thrilled that Big Finish have picked up Omega Factor and allowed the charcater of Anne Reynolds to be 30 years older than when it was aired on BBC1. The casting of John Dorney is genius, he is so much a part of the Big Finish fabric, and working closely with him is a joy. I'm not a religious person at all, but have never given up on the idea of something 'other' and art has always been a safe plave to debate dangeroud issue. I hope we achieve this, whilst provding a good, old-fashioned scary piece of storytelling!"
"I'm so glad that the Omega Factor has gone down as well as it has." co-star John Dorney tells us, "I was honoured to be asked to be involved, and hope I've repaid David and Ken's faith in me. I try to avoid hearing about the storylines and scripts in advance so I can enjoy them when they arrive and they've never let me down! It's a great series to work on, because of Ken and David and Matt and all the writers, but particularly because of Lou who is the best doctor a companion could have. Hopefully it will continue for a long time."
Catch the second series of The Omega Factor online from Big Finish. The second series is available on CD for £30 and on Download for £25.
If you've never tried The Omega Factor, or entered the ethereal world of Department 7, you can download for free one of the early episodes from The Omega Factor- Series 1, From Beyond here, exclusively on the Big Finish website.