For The Love Of StoriesBig Finish produce fantastic full-cast audio dramas for CD and download.
7 December 2018
It's the battle of the century: friends become foes, and not everyone will survive†¦ In the next box set of UNIT - Incursions, Kate Stewart, Osgood and the team meet River Song†¦ but can she be trusted?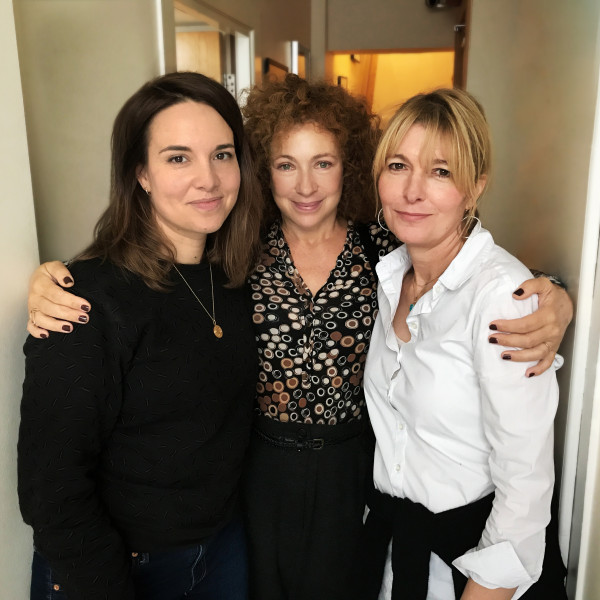 Kate Stewart (Jemma Redgrave), Osgood (Ingrid Oliver), Josh Carter (James Joyce) and Sam Bishop (Warren Brown) will be back in action as UNIT return next year. In these new adventures UNIT will be crossing paths with the Doctor's wife, Professor River Song (Alex Kingston). But she won't be playing on UNIT's side… Spoilers, Sweetie!
Three missions deploying April 2019:
This Sleep of Death by Jonathan Morris
Tempest by Lisa McMullin
The Power of River Song (a two-part story) by Guy Adams
This Sleep of Death by Jonathan Morris follows on from the Sixth Doctor's adventure Static, the Main Range release from December last year. What UNIT will encounter will surely conclude a truly terrifying story.
Deep in the heart of nowhere, near a place called Abbey Marston, there's a caravan site. The perfect place to get away from it all. Close by, there's a stone circle they used for human sacrifice in olden times. A little further afield, there's an old RAF research station, where they did hushhush things in the War.
There's only one rule: the use of radios, cassette recorders and portable televisions is strictly forbidden. People come here to get away from it all, you see.
No-one wants to hear the noise. No-one wants to hear the voices in the static…
No-one wants to hear the ghosts.
Tempest by Lisa McMullin sees the UNIT team on a mission in Scotland where oil rigs are under threat in the Hebrides, and there's a chilling breeze in the air…
And The Power of River Song by Guy Adams will find the UNIT team helping a scientific project for total renewable energy, led by a mysterious curly-haired director. And on this mission, one of the team will make the ultimate sacrifice for time itself…
UNIT: Incursions will be released in April 2019 – more details soon.
Don't forget that the latest box set of New Series UNIT – UNIT: Revisitations is out now. In these three adventures, the UNIT team face off against Captain Chin Lee, the Wirrn, and a brand new threat – or so Kate Stewart thinks…
UNIT – Revisitations is available now at £23 on CD or £20 on download. Or you can save money with a bundle. Pre-order UNIT: Incursions (series eight) and buy UNIT: Revisitations (series seven) with UNIT: Cyber-Reality (series six) and UNIT: Encounters (series five) now, together at £90 on CD or £80 on download.
And you'll be able to catch Kate Stewart, Osgood and Osgood in The Eighth of March, coming on the Eighth March 2019.