For The Love Of StoriesBig Finish produce fantastic full-cast audio dramas for CD and download.
Sale! Decades of the Doctor - 1990s
23 August 2023
A selection of discounts on audio adventures set during the decade of Cool Britannia, lad mags and the Doctor Who TV movie.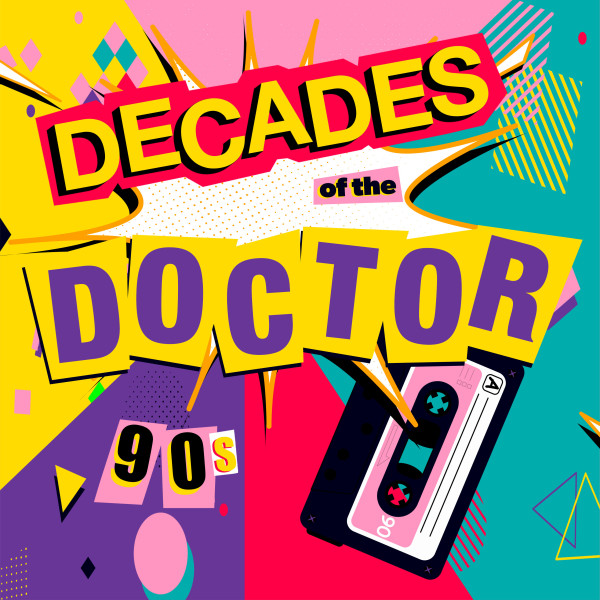 The Decades of the Doctor sale, celebrating a different era of the Doctor each month in the lead up to the 60th anniversary in November, continues today!
For one week only, save up to 50% on dozens of audio adventures featuring Doctors, companions and enemies from the 1990s!
Deals end 23:59 (UK time) 29 August 2023.
CLICK HERE TO ACCESS THE DEALS!
New to Doctor Who and aren't sure where to start? The titles in each sale are chosen to be exciting introductions to the worlds of Doctor Who, so you can dive in and enjoy some of the best adventures of the decade.
The Eighth Doctor (Paul McGann) continues on from the 1997 TV movie to have new adventures with companion Charley Pollard (India Fisher) to this day.
Enjoy Storm Warning, their first audio drama together, completely free, here!
Here's Robert Shearman (who wrote The Chimes of Midnight and Scherzo) talking about the early audio dramas.
Edwardian adventuress Charlotte Pollard has travelled with both the Eighth and Sixth Doctors, experiencing an amazing range of adventures - but after time spent working with the mysterious Viyrans, she's off on her own! Where will she go? What will she do? And why is she becoming one of the most wanted women in the galaxy?
For some the 1990s were the Dark Times, a period with no Doctor Who on television, and little hope of there ever being any more.
But creativity often will out, and through the efforts of Virgin Publishing, Doctor Who found a new lease of life in prose. Over the years a number of authors, subsequently well-known to Doctor Who fans (including Paul Cornell, Gareth Roberts and Russell T Davies), penned stories which captivated and excited. These are now available as audio adaptations.