For The Love Of StoriesBig Finish produce fantastic full-cast audio dramas for CD and download.
Shilling & Sixpence interview part 2
19 October 2018
Here is the second part of our interview with Nigel Fairs, creator, producer and writer behind the recent Big Finish Originals release, Shilling & Sixpence Investigate. Read on to find out what's behind-the-scenes at Morlington Hill...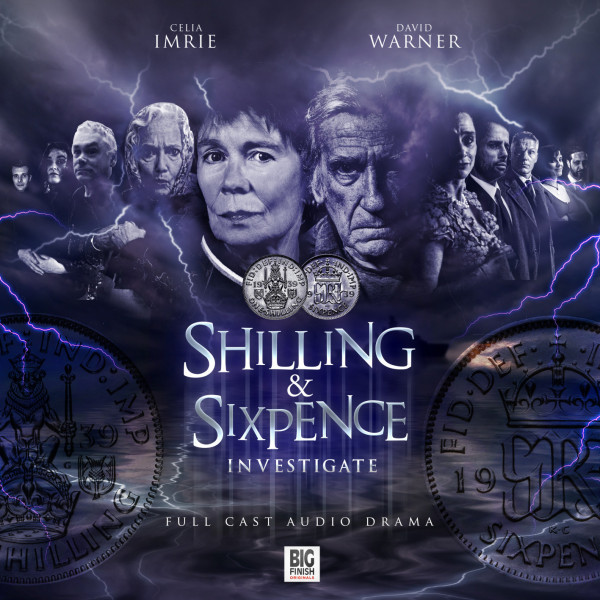 The first part of the interview with Nigel Fairs can be found here -> https://www.bigfinish.com/news/v/shilling-sixpence-interview
Big Finish (BF): Is there a reason why Shilling & Sixpence Investigate starts on the 3rd of September?
Nigel Fairs (NF): It's all to do with the audience knowing what will come with World War Two. We are aware but the characters are not, and it becomes increasingly more important as the story goes on. Although the series starts on the 3rd of September, it flashbacks to February of the same year, and then makes its way forward.
The lead up to the war is the last hurrah for that particular era, with this little Cornish village acting in a way it never will again, after the war.
BF: Some literary figure (sorry, we can't remember which one!) described the Second World War as the end of the age of magic because of the beginning of the atomic age. You almost feel it in Shilling & Sixpence Investigate…
NF: Superstition never dies in Morlington Hill! There are elements happening behind-the-scenes that will have an interesting further journey… If you re-listen and look out for elements and clues you can find out more…
BF: The world of Morlington Hill began on stage in your murder mystery plays. Did you, as a creative person, find audio or the stage more enjoyable to work with? What are the difficulties in each format?
NF: The audio format for this project is lovely as you can go further into detail, plus you can play with time and more time can pass. The stage versions, by the nature of what they are, all happen on one day while the audio series happens over months. Plus, you can get more intimate with the characters. They represent a different kind of truth.
BF: You can hear them much more intimately because you're closer by proximity and you overhear their private conversations.
NF: And because David Warner is narrating it: you do get that gorgeous voice telling you a story. But for me as an actor you can't beat theatre, the immediacy of it and the truth of it. There's nothing like it. In the rehearsal room you can find the truth of the character.
BF: Do you get that at all in audio?
NF: Well, you have rehearse-record, it's an immediate process. And it's still great fun! The actors, Max, Abi, Becky and myself, have been rehearsing this for 20 years, after all. We've done the work and rehearsed the characters, we know them backwards. There are extra dimensions to them... but I can't say for sure yet, you'd have to wait for a second series!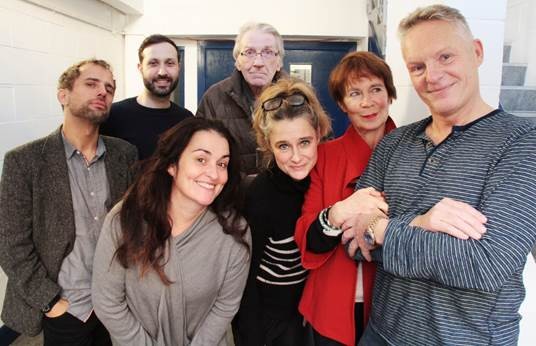 And whilst we talk of audio, I must comment on the music. Edward Patrick Wright's music is extraordinary. It's utterly beautiful, scored like a film. A truly exquisite experience, and you should pay close attention as the score isn't as simple as it seems...
BF: You've been working at Big Finish a while…
NF: Nine hundred and eighty two years!
BF: What's your Big Finish background?
NF: I knew Jason Haigh-Ellery, Nicholas Briggs and Gary Russell when they were making Doctor Who stories on video, and I wrote a few of those. I also worked with them in their second year of audiovisuals, acting opposite Michael Wisher (the first Davros), and had such a good time I came back time and time again.
BF: And then we pick up the Virgin New Adventures with Benny, where you star opposite Liz Sladen.
NF: Yes, I was an actor in one of the first Bernice Summerfield audios. And at the end (spoiler alert) we go off and travel the stars together!
BF: Lucky you, you lived everyone's dream!
Shilling & Sixpence Investigate is available as part of the Big Finish Originals range, a new wave of original drama launched to celebrate 20 years of award-winning audio publishing.
The eight-episode series is available on download (only) from Big Finish, still at its pre-order price of £17.
The complete Big Finish Originals range is also available in a pre-order Originals bundle for £135, as well as being available as individual downloads.
Why not listen to a free extract of episode one of Shilling & Sixpence Investigate, The Missing Year, by adding it to your shopping basket now.
And keep checking the Big Finish website for more information on the other forthcoming Big Finish Originals.