We love StoriesBig Finish produce great full-cast audio drama for CD and download, featuring many popular television fantasy series.
Short Trips Opportunity 2018
4 December 2018
We're delighted to announce the successful entry in the Paul Spragg Memorial Short Trips Opportunity 2018 is being released this month. The annual Short Trips Opportunity encourages new writing talent - talent that was always championed by the late Paul Spragg.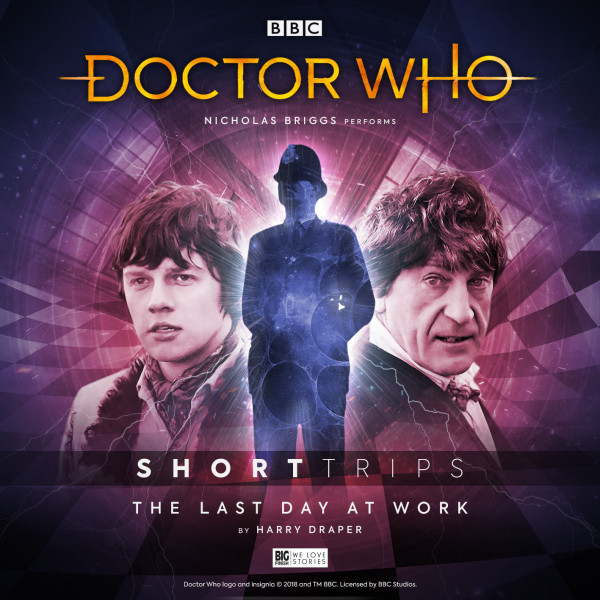 It's been over three years since Big Finish received the terrible news that Paul Spragg, the cheerful, much-loved person at the heart of the production office, had died suddenly.
In memory of Paul, Big Finish set up the Paul Spragg Memorial Short Trips Opportunity in order to find and encourage new writers. A phenomenal number of entries were received in 2016 and 2017, and this year it's gone from strength to strength.
Out of all the fantastic stories, many congratulations again to Harry Draper for his Short Trip, The Last Day at Work, which will be released this December absolutely free for Big Finish listeners.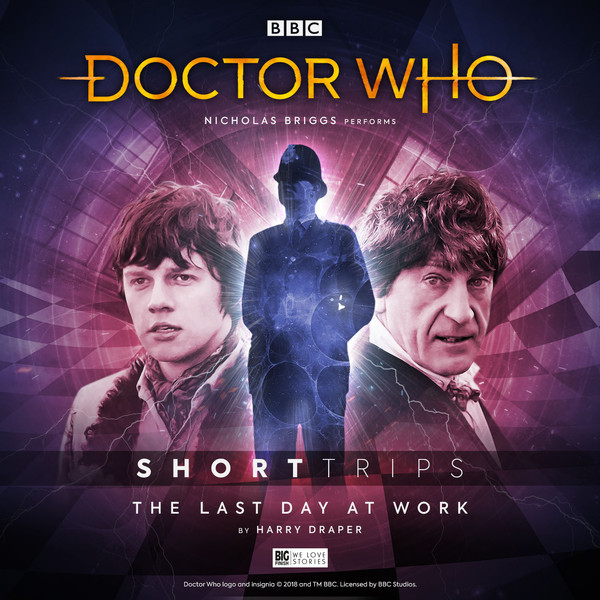 Constable Bernard Whittam is in for a special evening. Finally retiring from a lifetime in the police force, he's celebrating with friends, family and the woman he loves. It's all perfect. Apart from the noise in his head, the wheezing, groaning noise that has haunted his entire life. That and the unusual gatecrashers.
It's going to be a night to remember…
Harry told us about his love of Doctor Who and his Short Trips entry: "My passion for Doctor Who is the reason I became a writer. I'm currently studying at Edge Hill University in Lancashire for an MA in Creative Writing. I never expected that, during that time, I would be asked to write the words, 'There was a wheezing, groaning noise…'! On 8th July 2006, I caught Doctor Who on BBC One, as Daleks and Cybermen waged war in Doomsday, and only the Doctor could stop them. And after all this time, here am I – penning a Doctor Who adventure for Big Finish!
"This Short Trip is very much a love letter to the Doctor and the TARDIS – the two emblems of the show. It's particularly exciting that over fifty years since his debut, we're still telling stories about Patrick Troughton's Second Doctor. Above all else, it is an absolute pleasure, and indeed an honour, to contribute to the Short Trips Opportunity, and celebrate the memory of the wonderful Paul Spragg."
The Last Day at Work will be released later this month, free for all Big Finish listeners.
Previous winning entries of the Paul Spragg Memorial Short Trips Opportunity are also available on download from the Big Finish website. Why not try Forever Fallen, a Seventh Doctor and Ace story written by Joshua Wanisko:
Until now, an offered chance from the Doctor has never stopped the villain's schemes.
Until now, the android armies, the powerful space stations, the mind-control rays, have gone unchecked to disastrous effect.
Until now... ... but then what happens?
Or the 2017 winning entry Landbound written by Selim Ulug with the Third Doctor:
He was the captain of a ship once. Since being stripped of his authority, he is lost. Landbound. Then he meets a kindred spirit, a man who has also lost something.
In a small seaside town, both Ronald Henderson and the Doctor want to move forward, but one of them must first come to terms with his past...