We love StoriesBig Finish produce great full-cast audio drama for CD and download, featuring many popular television fantasy series.
Special Offers on Boo Finish!
31 October 2015
Happy Hallowe'en! Celebrate our most terrifying releases with a range of scarily good offers...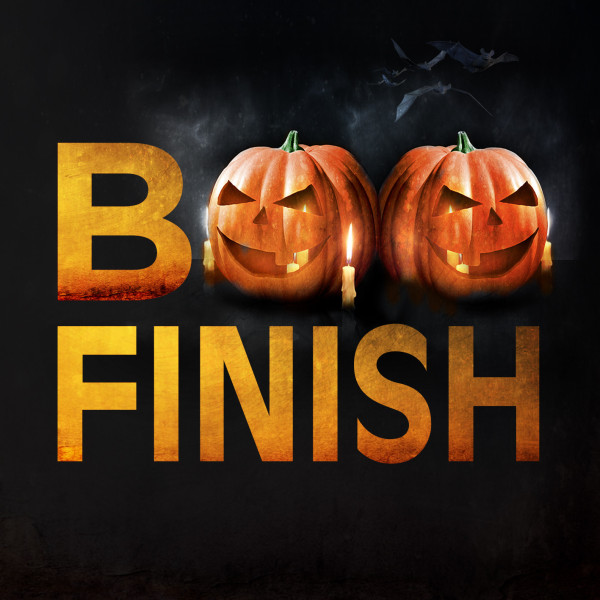 Get into the Hallowe'en spirit with our range of special offers on selected horrors from the Big Finish catalogue. We've chosen titles with the deadliest demons and maniacal monsters for you to enjoy – but don't get too frightened!
We start with special offers on the star of our own Hallowe'en special. The Confessions of Dorian Gray brings all new life to Oscar Wilde's classic anti-villain, as he takes on the darkest forces this world has to offer – and you can hear him take on an unwanted evening guest in our free download release The Confessions of Dorian Gray: Trick or Treat. You can also pick up The Confessions of Dorian Gray Series 1 & 2 on CD for just £20, while each episode is also available to download separately for just £2.50 each. Special bundles are also available.
(Please note, The Confessions of Dorian Gray Series 1 & 2 CD set does not come with complimentary downloads)
More terrors can be found in the town of Collinsport, with special discounts on our full-cast Dark Shadows adventures. All four stories from Series 1 and The Kingdom of the Dead can be picked up individually for just £5 each – with The Kingdom of the Dead Box Set also available for just £20. All eighth stories can be bought together in a bundle for just £35 on CD or £20 to download/
The special behind the scenes release Dark Shadows: The Legend Reborn is also available at £5.
Hot on the the heels of the announcement of Dracula, you can revisit another classic monster with special offers on Frankenstein: The Modern Prometheus, our full cast adaptation of Mary Shelley's classic tale. The standard edition is available for just £15 on both CD and Download while the limited edition CD, containing exclusive signed art cards from Arthur Darvil and Nicholas Briggs is available at just £25 on CD.
The Mary Shelley adventures don't stop there, as the author herself joins the Doctor for three horrifying tales in space and time! Doctor Who: The Silver Turk, Doctor Who: The Witch from the Well and Doctor Who: Army of Death see Julie Cox take on the role of the famed novelist alongside Paul McGann's Eight Doctor. The entire trilogy can be picked up together as a bundle for just £12 on CD and download, with free UK postage.
The Doctor and his friends oppose other fearful fiends elsewhere, with the Fifth Doctor (Peter Davison) coming face-to-fang with the real life Dracula in Doctor Who: Son of the Dragon, whilst the Seventh Doctor (Sylvester McCoy) solves a murder mystery on a haunted island in Doctor Who: Night Thoughts. Both adventure can be enjoyed for just £5 on CD or Download.
Further dangers await Jo Grant (Katy Manning) in Doctor Who: Ghost in the Machine and Leela (Louise Jameson) in Doctor Who: The Time Vampire. Trans-temporal Adventuress Iris Wildthyme (Katy Manning) takes a trip to a storybook world in Iris Wildthyme: The Land of Wonder, while Sarah Jane Smith (Elisabeth Sladen) investigates an unusual haunting in Sarah Jane Smith: Ghost Town. Each of these brilliant titles can be enjoyed for just £5 on CD or £2.99 to download.
A hundred years earlier, those infernal investigators Jago & Litefoot (Christopher Benjamin and Trevor Baxter) face a vampiric incursion in Jago & Litefoot: Series 2 – just £20 on CD and Download this weekend.
And that's just the start! There's even more horrors to be had across our entire catalogue. The Liberator crew is attacked by apparitions in Blake's 7: Ghost Ship. Sherlock Holmes (Nicholas Briggs) faces unnerving investigations in Sherlock Holmes: Holmes & The Ripper and Sherlock Holmes: The Tangled Skein. The Triffids resume their assault on humanity in The Night of the Triffids. And to deal with the very worst the underworld have to offer, Department 7 sets up shop in The Omega Factor by Jack Gerson, read by Louise Jameson.
These offers must end Noon Monday the 2nd of November, so order now!
For more frightening fun, check out our Textbook Stuff: Horror range – atmospheric readings of classic horror stories. Each volume is available to download for just £9.99 each and are performed by an amazing range of talents, including John Sessions, Peter Guinness, David Soul and Andrew Sachs.