For The Love Of StoriesBig Finish produce fantastic full-cast audio dramas for CD and download.
Survivors: Doctor Who stars join Series 5!
11 May 2016
Big Finish's post-apocalyptic series continues in November - with Neve McIntosh and Richard Hope joining the fight for survival!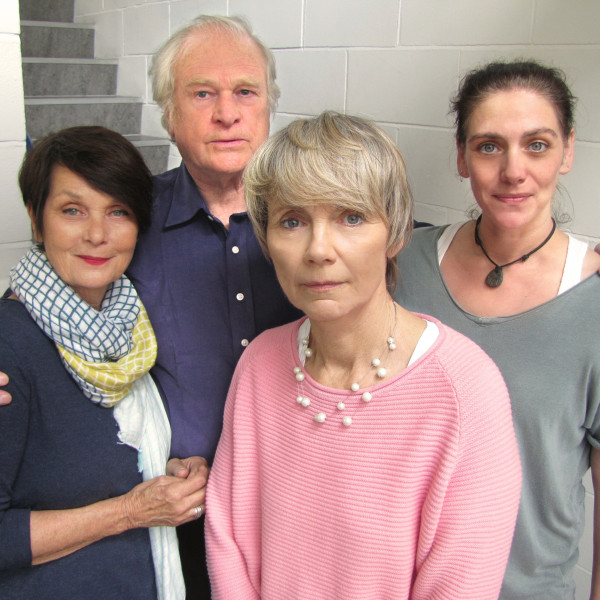 It begins with just a few people falling ill. Another flu virus that spreads around the globe. And then the reports begin that people are dying…
When most of the world's population is wiped out, a handful of survivors are left to pick up the pieces.
Cities become graveyards. Technology becomes largely obsolete. Mankind must start again. But viruses are survivors too...
Based on Terry Nation's classic television series, Survivors continues the story of a virus-ravaged Britain, featuring the cast and characters of the original program.
Ahead of the June launch of Survivors: Series 4, Big Finish is delighted to announce that recording is underway on November's Series 5, guest starring a pair of actors well known to Doctor Who fans!
Neve McIntosh and Richard Hope appeared together in the 2010 Doctor Who story The Hungry Earth/Cold Blood, portraying classic foes the Silurians. Since then they have become the recurring faces of the creatures for the series, with Neve memorably starring as Madame Vastra, the leader of the Paternoster Gang.
'We spent a lot of time thinking of potential names to play the pivotal character of Carol Baker in this set,' says producer David Richardson. 'And director Ken Bentley presented me with Neve - which I think is inspired casting. This will actually be Neve's second role for Big Finish. But what was the first? Ah, you'll have to wait for that announcement!'
Neve and Richard will join the fifth series of Survivors alongside regulars Carolyn Seymour, Ian McCulloch, Lucy Fleming and Fiona Sheehan. Also appearing will be Barnaby Edwards, Sean Biggerstaff, Andy Secombe, Fintan McKeown, Alex Clatworthy, Roger May and Elizabeth Payne with further cast members to be announced.
'Series 5 could be subtitled The Second Coming,' says David. 'It explores a really powerful storyline - what would happen if the plague broke out all over again?'
Survivors: Series 5 will contain four new stories, written by Andrew Smith, Christopher Hatherall and Simon Clark. It can be pre-ordered today for just £25 on CD or £20 to download.
Survivors: Series 4 will be released in June, continuing the story of the Whitecross community and guest starring Zoë Tapper as Evelyn Piper. You can listen to a trailer for the new box-set below:
Three previous series are still available to order, alongside an audiobook of Terry Nation's original novel, performed by Carolyn Seymour.