We love StoriesBig Finish produce great full-cast audio drama for CD and download, featuring many popular television fantasy series.
20 January 2019
This week saw a whole host of Tom Baker and Fourth Doctor this week, as we celebrate his 85th birthday today. Plus, more Missy details, the beginning of the Main Range with the Fifth Doctor and more details on Ravenous 3. Don't miss out on the news in the Big Finish roundup.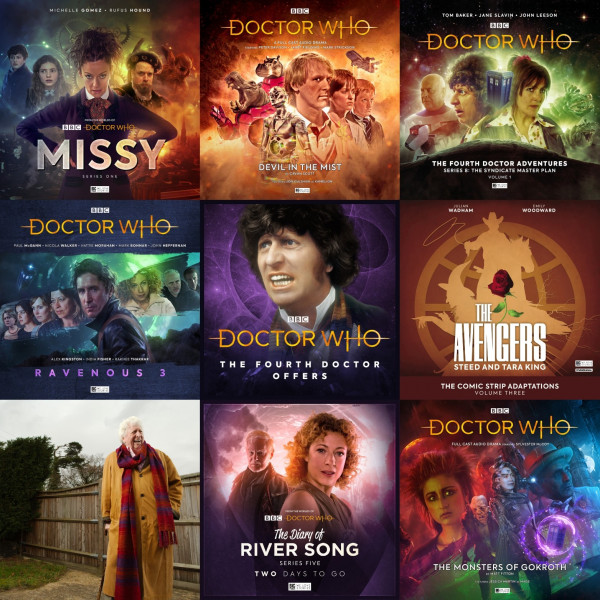 Happy Birthday Tom Baker! The great man is 85 today, and we wish him all the best.
This week saw the start of a new series of Fourth Doctor adventures. WPC Ann Kelso joins the Fourth Doctor and K9 in The Syndicate Master Plan – and we can't wait to see what happens! The Fourth Doctor's new companion is set to make a big impact…
The Fourth Doctor Adventures – Series 8: The Syndicate Master Plan Volume 1 is out now.
When the Doctor decides to trace an anomalous energy signature on twentieth century Earth, he stumbles into an assassination attempt.
Gangland thugs are trying to murder a seemingly innocent shopkeeper, and it's only the intervention of the Doctor and Ann Kelso – a WPC who happens to be on the scene – that prevents a tragedy.
But why do the gangsters want the shopkeeper dead? And what does this have to do with alien technology?
The first stages of a grand conspiracy are about to be revealed. And finding the answers will take Ann Kelso on a journey like no other.
Plus, to celebrate these new adventures, plus Tom Baker's 85th birthday, we have some special offers on many other releases starring the bohemian Time Lord.
To take advantage of all these Fourth Doctor special offers, head to page https://www.bigfinish.com/offers/v/fourth19 and enter access code WPCKELSO. These offers expire at 23:59 (UK time) on 24/01/2019, so don't miss out!
The first five of the Fourth Doctor Adventures series are available now at the special offer price of just £4.99 on CD or £2.99 each. And series 6 is available at the special offer price of £8.99 on CD or £7.99 on download each.
We're kicking off the new year with a bang as the first 2019 release of the Doctor Who Main Range is out now. The Fifth Doctor, Tegan and Turlough are joined by Kamelion, voiced by legendary impressionist Jon Culshaw, in Devil in the Mist.
Written by Cavan Scott, Devil in the Mist stars Peter Davison, Janet Fielding, Mark Strickson and Jon Culshaw.
The TARDIS deposits the Doctor, Tegan, Turlough and their android ally Kamelion aboard a prison ship. A ship with just one prisoner: Nustanu, last warlord of the Zamglitti – monstrous, mind-bending mimics able to turn themselves into mist.
A ship that's in trouble, and about to make a crash-landing...
On a planet of mists.
More details have been released about the most demented nanny in the universe! Missy – a very individual regeneration of the Master – is back in her own series of audio adventures next month.
Throughout her time on Doctor Who, Missy (played by Michelle Gomez) was a delightful devil, at one point sentenced to death for her terrible crimes against the universe. And now we'll be able to hear more of what she really is capable of.
Missy… alone, unleashed and unfettered. What does she get up to when the Doctor isn't around?
Well, Missy has a plan. And to carry it out, she's going to have to break some rules. And people. And planets.
Look out universe, Missy is on a mission. And nobody is going to stop her…
Hungry for more Eighth Doctor? Ravenous, even? Paul McGann, Hattie Morahan and Nicola Walker are officially joined by Mark Bonnar in the TARDIS as the Eleven becomes a companion… though surely this must be a trap? But when you're hunted by creatures from Time Lord nightmares, you need all the help you can get…
Ravenous 3 will be released in April 2019.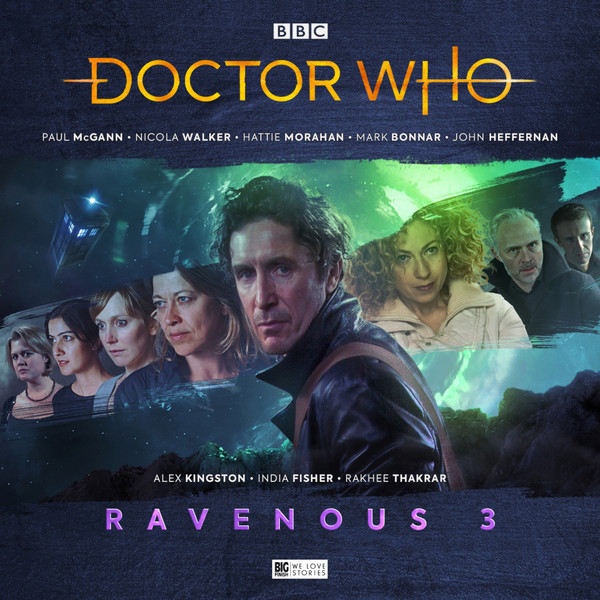 The Avengers are back in the third volume of The Comic Strip Adaptations – out next month. Based on the adventures of Steed (Julian Wadham) and Tara King (Emily Woodward) in the TV Comic Strips – here are more details on these latest Avengers adventures.
Out for release next month, The Avengers: The Comic Strip Adaptations Volume Three finds John Steed and Tara King continuing their capers in four fantastic stories: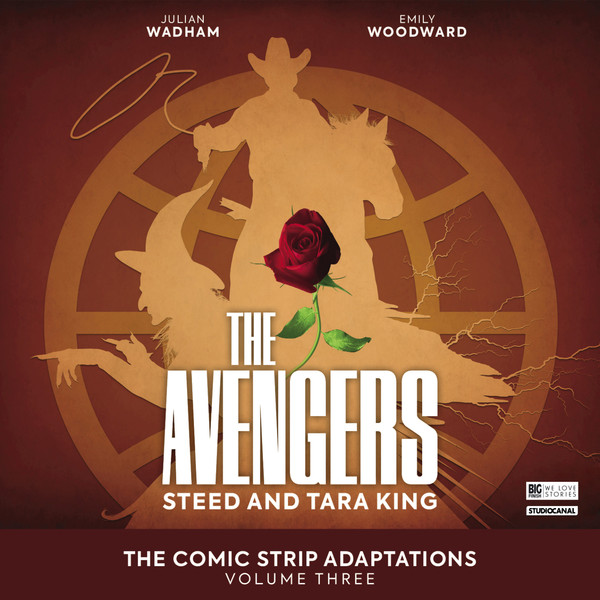 And that's the news this week. Keep in the know by following us on Facebook, Twitter and Instagram.