For The Love Of StoriesBig Finish produce fantastic full-cast audio dramas for CD and download.
An important update about Big Finish releases on CD
3 June 2018
Change my dear... Big Finish has an important announcement for listeners who enjoy CDs as well as downloads.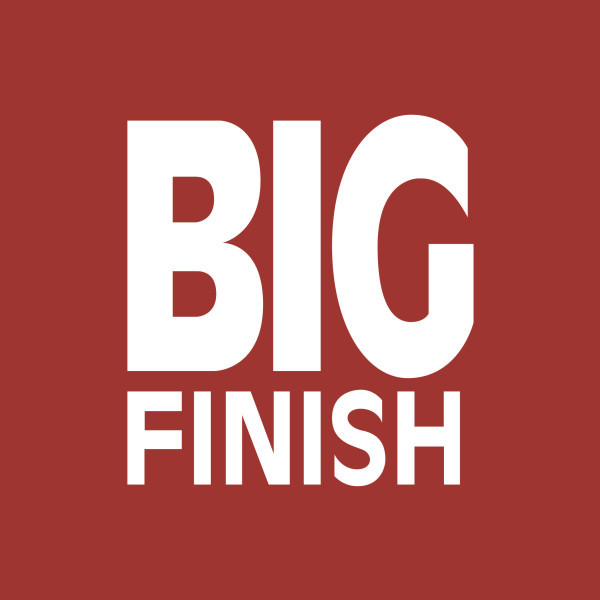 Big Finish remains committed to making as many of our productions available on both CD and as digital downloads as we can. However, in the last 18 months we have been observing some significant changes in the way our listeners are choosing to enjoy releases across our catalogue, with a strong increase in download-only purchases, and a corresponding drop in demand for physical box sets.
In the last five years, we're proud to say that we've managed to buck the general trend in the audiobook market specifically, where physical releases are now few and far between. But with physical production costs increasing and with 20 years of back catalogue to consider, we've been obliged to re-assess our approach in order to safeguard our ability to continue producing the stories you love.
As a result, today we're announcing a change in our general policy for pressing new releases on CD. Unless otherwise stated, all future titles with a physical release will remain available to purchase on CD for a minimum of 12 months following the Big Finish website release date. At the end of that window, we'll be reviewing demand and may decide to allow titles to go out of print on CD, but we'll always make sure any decision to move to digital-only is shared on our website and via social media.
In addition, you're likely to see a few more releases with a strictly limited CD pressing which we announce in advance – a recent example being Class. In these cases, we will make it clear from the outset the number of CD copies that will be available.
Big Finish has made these changes as a direct reflection of how our listeners are now choosing to acquire new content from us, and on balance, we'd very much prefer to invest in creating brand new stories rather than in stock which could end up gathering dust in our warehouse for a number of years.
Says our Chairman Jason Haigh-Ellery, "I'm an avid collector of physical merchandise and I know a lot of our customers at Big Finish are as well. I much prefer having a boxset with artwork to look at and a booklet to read, so I will always try to ensure that Big Finish continue to produce as many of our releases on CD as possible.
"However, Big Finish has not increased CD prices since 2004. During that time, CD production costs have inevitably increased. This change in policy will ensure that those that wish to buy physical copies will still be able to do so and will be alerted if a production is due to be discontinued on CD."
We'll always make sure any decision to move to digital-only is shared on our website and via social media, so make sure you follow us on Facebook, Twitter and Instagram and keep in the know with the Big Finish newsletter.