Page 1 of 1, showing 1 to 12 of 12 results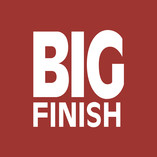 3 June 2018
Change my dear... Big Finish has an important announcement for listeners who enjoy CDs as well as downloads.
Read More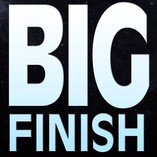 10 July 2016
The Big Finish website will be temporarily down for essential maintenance from 8am (UK time) on Monday, July 11th.
Read More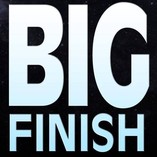 15 June 2016
The Big Finish Player is about to take a temporary break from the Android App Store.
Read More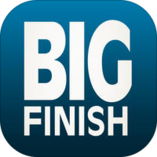 11 May 2016
A brilliant upgrade to our Big Finish App is now available – iOS users can download today and enjoy the simple way of listening to your favourite stories!
Read More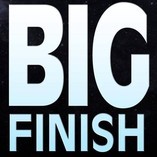 25 July 2015
All the news you may have missed from the Worlds of Big Finish...
Read More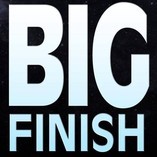 7 July 2015
This Wednesday (July 8th 2015) the Big Finish Website will be closed for maintenance from 08.00 until approximately 11.00 GMT.
Read More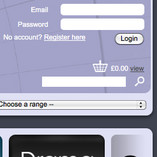 6 May 2012
Here's the latest news on issues concerning downloads in your accounts, ebooks and podcasts on itunes.
Read More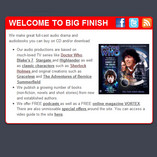 2 May 2012
It is finally here! The new BigFinish.com is revealed. Please have a good look round and let us know your thoughts.

There are some similarities and some differences between this and the old site. For example, subscriber bonus material can now be found listed under the release with which the material came, rather than as a separate entity. However, now there are more ways to filter and search your account, you should be able to find things much more easily.
Read More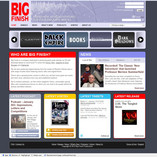 1 May 2012
Our video website guides is now up to introduce the new site to you and help you find your way around.
Read More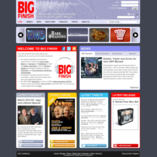 28 April 2012
As you will be aware, we will be launching the new Big Finish website on Monday 30th April. Ahead of that, we thought it would be good to take you through the stages of that launch so there is no confusion or frustration.
Read More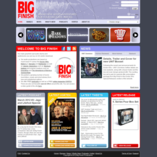 11 April 2012
As Nick said might be the case in last week's podcast, we are sorry to have to announce a delay to the launch of our new website. At Big Finish we are always striving to make things better for you, our loyal listeners, and while in the final phase of testing the new site we realised that we had an opportunity to do just that.
Read More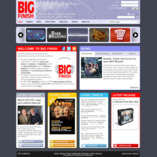 23 March 2012
Big Finish is pleased to announce that our new website will be launched on the evening of 11th April 2012, and you can get a sneak peek of the homepage over to the left!
The new site has been carefully designed and built with the user in mind. We have taken on board many of our customers' comments and have tested the new site to ensure that you can do the things you want to do and find the things you want to find quickly and simply.
Read More
Page 1 of 1, showing 1 to 12 of 12 results