We love StoriesBig Finish produce great full-cast audio drama for CD and download, featuring many popular television fantasy series.
The Prisoner Volume 02 - Review Roundup
8 September 2017
†œI'm not a number! I am a free man!† We look at the incredible reviews for The Prisoner Volume 02 in the month of its 50 year anniversary.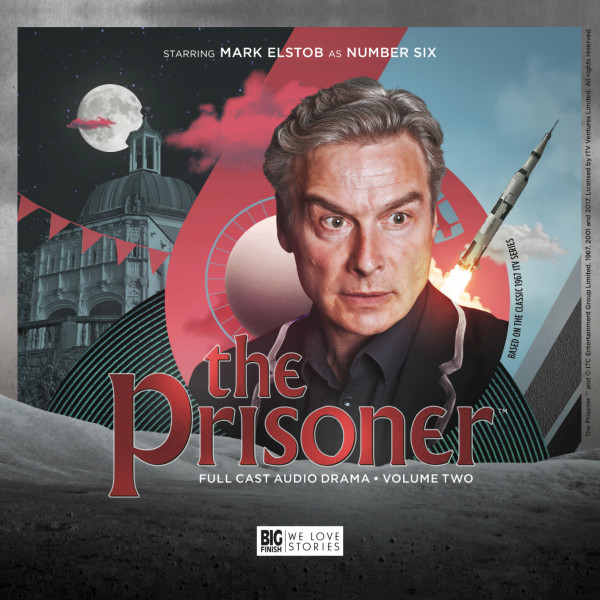 The Prisoner Volume 02 is here, going further than ever before, pushing the boundaries of audio.
This series takes Number 6 out of the Village, with more twists, challenges and tests – in and out of the studio! The first episode of this audio adventure was particularly a challenge as it was based on an episode of the 1960s television series which began with no dialogue... but it gets 10/10 from the reviewers!
From Blogtor Who: "The first episode is I Met a Man Today adapted from Anthony Skene's Many Happy Returns. And to every Prisoner fan reading, this is the same televised episode that was noteworthy for having not a single word of dialogue during the first twenty minutes. Even those who adored the first box set were wondering how Big Finish would accomplish this episode on an audio remake.
"But Big Finish has proven them wrong, creating a brilliant episode that takes the original, moves it around a bit so that it works for audio, but every last detail from the original is still present and is still unmistakably classic and new at the same time."
"It's clear Nick has thought long and hard about The Prisoner," says Starburst magazine, "and where the original show was (in the eyes of some viewers) surreal, ambiguous and anarchic, this set of adaptations has a clear vision of how everything works and can join together lots of dots to form a coherent whole. Here and there Nick shares this vision, drops hints for future directions of travel, but for some fans might dilute the mystery a little.
"It all sounds brilliant, and the Jamie Robertson soundtrack feels very assured and of the era, with Iain Meadows's sound work bringing it all to life wonderfully. Nick's writing and directing brings several performances to the fore (as mentioned), but most of all this is Mark Elstob's set; his Number Six is stubborn, angry and suave when needed. Patrick McGoohan would be proud."
Planet Mondas commends the series: "There is just so much to praise about this set, the acting, the sound design, the writing, the direction all ooze class, care and attention to detail, the Village is safe in the hands of Big Finish and Nick Briggs and long may Number Six remain there. A definite contender for Big Finish release of the year and an unreserved 10/10."
And Indie Mac User praises the continuation of the series from The Prisoner Volume 01: "Far from any notions of a difficult second album, this second volume of audio adventures are strong and engaging. The adaptations take the original stories in new directions, but remain faithful to the spirit of the original, and this is aided by the immersive period sound design by Iain Meadows.
"Jamie Robertson's score adds an additional layer too, with breezy jazzy interludes adding to the familiar sounding music cues, and he provides a wonderful, upbeat reworking of the theme – the 'Out of this World' version – for the fourth episode. Mark Elstob's Number Six remains a dominant force throughout, as he should, but there is plenty to surprise and wrong foot him, with each of the new Number Twos providing a fresh challenge and the delightfully fruity Michael Cochrane making a welcome return as well.
"Whilst keeping its 1960s sensibilities, it is pleasing to hear a good gender balance in the stories too; with complex, fascinating roles for female characters that do not automatically place them as 'femme fatales' or 'damsels' to be rescued. 9/10"
Make sure you order a copy of this fantastic series. You can pick up a copy on download at £20 or CD for £25 from www.bigfinish.com.