We love StoriesBig Finish produce great full-cast audio drama for CD and download, featuring many popular television fantasy series.
1 May 2016
Catch up on a week of reveals and releases from the worlds of Big Finish!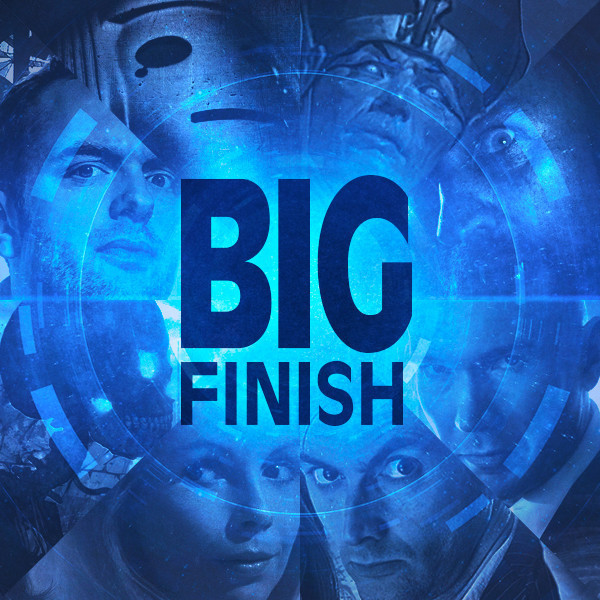 The last week of April turned out to be the busiest of the month at Big Finish Towers, with three new releases and special reveals from across our entire catalogue. Let's dive straight in!
Monday morning saw Terrahawks: Volume 2 rocket into our ears, with eight new adventures for Dr. Tiger Ninestein (Jeremy Hitchen) and his team!
Based on the classic children's TV series by Gerry Anderson and Christopher Burr, this gripping new set pits the Terrahawks against both Queen Zelda (Denise Bryer) and some terrifying new enemies. Featuring some of the most spectacular battles to feature in a Big Finish production, you can order your copy today for just £25 on CD and £20 to download.
Next up, another group of heroes take on a new enemy in Pathfinder Legends – Mummy's Mask: The Slave Trenches of Hakotep. Starring Ramon Tikaram as Sky Pharaoh Hakotep, this new audio by Mark Wright sees the undead despot poised to invade the land of Osirion. With cities crumbling across the nation, it's up to Valeros (Stewart Alexander), Ezren (Trevor Littledale), Harsk (Ian Brooker) and Merisiel (Kerry Skinner) to defeat this ancient menace – if they can survive!
This double-disc story is based on Paizo Inc's beloved role-playing game, and can be yours today for £14.99 on CD or £12.99 to download. As with the majority of Big Finish releases, a complimentary digital download is included with CD orders. You can also subscribe to the whole run of six Mummy's Mask audios, or catch up with the first epic quest with our bundle of Rise of the Runelords.
Our final April release sees a Time Lord's ancient vendetta come to Earth in Jago & Litefoot: Series 11; featuring Christopher Benjamin and Trevor Baxter alongside Geoffrey Beevers as the Master!
Containing four new stories by Nigel Fairs, Matthew Sweet, Simon Barnard, Paul Morris and Justin Richards, this five-disc box-set also sees the return of Colin Baker as the Sixth Doctor, racing to aide the detectives against his old enemy. Get your copy today for only £30 on CD or £25 to download and explore the Infernal Investigator's previous cases on the range page here.
While that may wrap up April's releases, we still found time to bring you new details on some of our exciting upcoming titles!
Alexander Vlahos' penultimate adventure as Dorian Gray has been revealed, part of The Confessions of Dorian Gray: Series 5. The Valley of Nightmares by David Llewellyn will see the return of Sarah Douglas as Dorothy Parker, who first appeared in Series 2's The Confessions of Dorian Gray: Murder on 81st Street. The new story will see the pair head to 1940's Hollywood to face a sinister conspiracy. Pre-order your copy now before its release in October.
Next we uncovered details of our next Doctor Who Main Range trilogy, starring Sylvester McCoy as the Seventh Doctor, Bonnie Langford as Melanie Bush and Sophie Aldred as Ace – appearing together for the first time since 1987's Dragonfire!
July's Doctor Who: A Life of Crime by Matt Fitton will find Mel on the run on the paradise planet Ricosta, where the galaxy's biggest criminals are comfortably retired. August's Doctor Who: Fiesta of the Damned by Guy Adams will see the TARDIS landing in the midst of the Spanish Civil War and September's Doctor Who: Maker of Demons by Matthew J Elliot finds the Doctor forced to face the consequence of an earlier adventure to the planet Prospero.
Each of these new double-disc titles are available to pre-order now for just £14.99 on CD or £12.99 to download. For extra savings, you can subscribe to the Main Range in either six or twelve month runs, which include a range of exclusive extras. Click here for more details.
This summer will also see Big Finish celebrate 50 years of the classic horror-soap opera Dark Shadows and this week we were delighted to uncover an extra celebratory release – Dark Shadows: Echoes of the Past! Featuring four brand new stories performed by some of the series' biggest stars, this new two-disc set is a must have for any Collinsport collector.
The four stories included are Lunar Tides, written by Phillp Meeks and performed by Kathryn Leigh Scott, Old Acquaintance by Matthew Waterhouse, performed by David Selby, Confession by Paul Phipps which is performed by Lara Parker and Trask the Exorcist, written and performed by Jerry Lacey. You can pre-order this double-disc release for £14.99 on CD or £12.99 to download.
Last, but absolutely not least, we've been pleased to premier the trailer for Torchwood: Broken, featuring John Barrowman as Captain Jack Harkness and Gareth David-Lloyd as Ianto Jones.
You can pre-order this exciting new title by Joseph Lidster today on its own, or as part of a subscription to Torchwood: Series 2.
That's all for this week! But don't forget that for the rest of this bank holiday weekend, you can save on the first three box-sets of The Avengers: The Lost Episodes, starring Julian Wadham as John Steed and Anthony Howell as Dr. David Keel! Click here for more details.