For The Love Of StoriesBig Finish produce fantastic full-cast audio dramas for CD and download.
10 November 2017
To celebrate 40 years since the first television broadcast of Blake's 7, Big Finish will be releasing The Way Ahead in January 2018.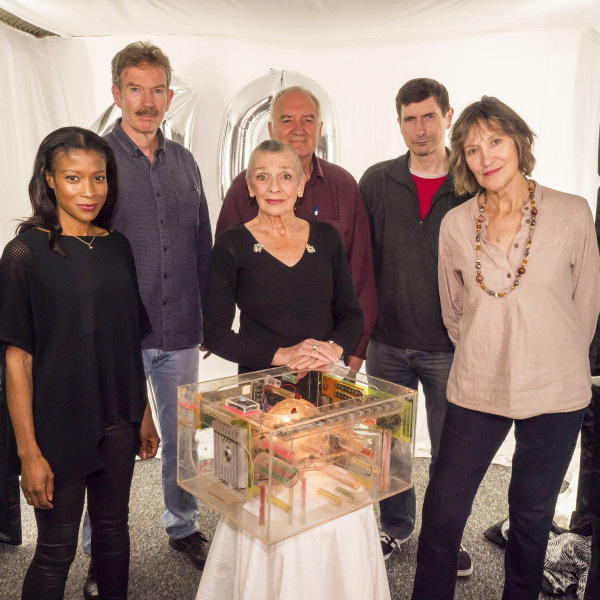 The Way Ahead marks 40 years since Blake's 7 – the brainchild of Terry Nation (creator of the Daleks and Survivors) – was first transmitted on our television screens.
The original series followed Roj Blake (played by Gareth Thomas) as he led the fight against the corrupt Federation that controlled the majority of the galaxy. He quickly formed a ragtag team of rebels, refugees and renegades who became the crew of salvaged ship, The Liberator. Although some members of the team – including Blake himself – would leave, the fight against the Federation, personified by Servalan (played to much acclaim by Jacqueline Pearce), continued for four series of adventures.
The Way Ahead, by Mark Wright, is the perfect celebration of the television show, with the action taking place in three different time periods all linked by the popular character of Avalon who first appeared in the TV episode Project Avalon.
"It's been a particular honour and pleasure to be responsible for the story that celebrates 40 years of Blake's 7," producer and director John Ainsworth tells us. "We've done our best to include all of the regular characters from the TV series, and I think Mark Wright has written a brilliant script which manages to encapsulate the essence of Blake's 7, as well as being very dramatic and exciting."
Joining Paul Darrow, Michael Keating, Jan Chappell, Steven Pacey, Yasmin Bannerman, Alistair Lock and Jacqueline Pearce are Stephen Greif, who returns as Travis, and Sally Knyvette who once again plays Jenna. And for the first time since the TV series ended, Glynis Barber returns to Blake's 7 playing a new character (due to licence restrictions, we were unable to use Glynis' original character of Soolin).
Avalon is played by Olivia Poulet who Big Finish listeners will recognise as Emma Peel from The Avengers: Steed and Mrs Peel audio releases.
The Way Ahead, a double-length drama that will be released in January 2018, is available for pre-order today at £14.99 on CD or £12.99 on download. Don't forget that all CD purchases unlock a download exclusive from the Big Finish App and the Big Finish website.
Blake's 7 fans can also continue listening to the new series of audio adventures for The Liberator crew in Crossfire, set during the third TV series.
Blake's 7: Crossfire Part One is available on CD at £28 or on download for £25. Crossfire: Part Two will be released in January 2018, following the release of The Way Ahead.
You can also save money by getting all three Crossfire box sets as a bundle for £84 on CD or £74 on download. Or combine Crossfire in a bundle with The Spoils of War box set for £100 on CD or £80 on download.
Keep checking for more details about this anniversary release on the Big Finish website and our social media channels: Facebook, Twitter and Instagram.