We love StoriesBig Finish produce great full-cast audio drama for CD and download, featuring many popular television fantasy series.
Big Finish Audie nominations revealed!
23 February 2021
Big Finish is proud to announce that two of its productions have been nominated in the Audio Drama category of the Audie Awards 2021.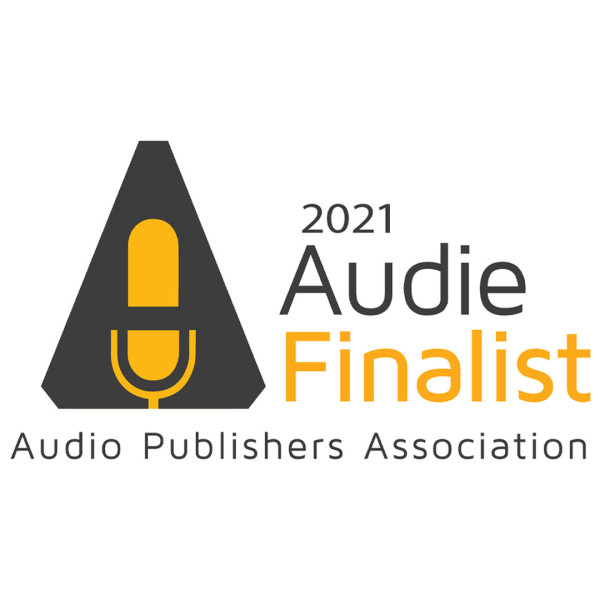 The Audie Awards® is the premier awards program in the United States recognizing distinction in audiobooks and spoken-word entertainment.
The two Big Finish nominees are:
The award winners will be announced at an online ceremony on 22nd March 2021.
The first of these nominations is Doctor Who: Stranded 1, which sees the Eighth Doctor, Liv Chenka and Helen Sinclair seeking refuge in Baker Street after the TARDIS has gone. Stranded in one time and place, the Doctor and his friends face their greatest challenge yet: living one day after another, in 2020 London.
David Richardson, producer of Stranded, said of the series: "The Doctor goes into lockdown! Little did we know, when we started planning Stranded some two years ago, what the future would hold for us all. But Stranded, of course, isn't about the real 2020 - it's about a Time Lord and his two friends, one from the past and one from the far future, learning to settle down and live in London in the 21st Century. Sure, there are aliens and threats and science fiction, but at its heart we were aiming to tell a story about friendships and a community of diverse characters who have so much in common, and nothing to divide them."
Matt Fitton, writer and script editor, added: "With Stranded, we took Doctor Who in something of a new direction - and were delighted when listeners happily came along for the ride. Because, actually, the ride's broken – the Doctor and friends, with no TARDIS, living one day after another in modern London. In a flat. With neighbours! Stranded is all about characters and relationships, the urban 'families' joined by circumstance, facing whatever life throws at them together. With the Doctor out of his comfort zone, humans come into their own – and it's wonderful that people have embraced a different way of telling Doctor Who stories."
The second of these nominations is ATA Girl 2, a drama inspired by the real women of the Air Transport Auxiliary during WWII. These stories saw the female pilots caught up in one of the most historic air raids of WWII, and facing 'battles' closer to home.
Director, writer and actress Louise Jameson said: "Helen Goldwyn and I have been collaborators for nearly 20 years, so when Big Finish accepted my pitch for ATA Girl, she was a natural partner in crime. It seemed fitting to honour these women, ordinary women in many ways but living extraordinary lives with the Air Transport Auxiliary during WW II. Spear headed by Pauline Gower (beautifully portrayed by Kate Copeland) we've looked at their loves, their losses, their bravery and their inspirational legacy. It has been a labour of love and a privilege. I'm genuinely thrilled we're finalists in the Audie Awards."
Producer, writer and actress Helen Goldwyn added: "What a thrill to learn that ATA Girl 2 is a finalist in the Audies. It's an honour to be recognised by this prestigious award programme; especially when the project has been such a labour of love! I'm extremely grateful to Big Finish for the opportunity to produce and co-write both series and I look forward to more people listening and learning about the amazing real-life women who inspired them."
For a limited time, Big Finish listeners can get 2021's nominated releases for up to 33% off! Click HERE for ATA GIRL 2 and HERE for Stranded 1! All offers expire at 23:59, UK time, 28 February 2021.