We love StoriesBig Finish produce great full-cast audio drama for CD and download, featuring many popular television fantasy series.
Big Finish Summer Listening offers!
31 July 2017
Big Finish - we love summer! Try some of our handpicked Big Finish releases, with 20% off and some glowing recommendations from the Big Finish team.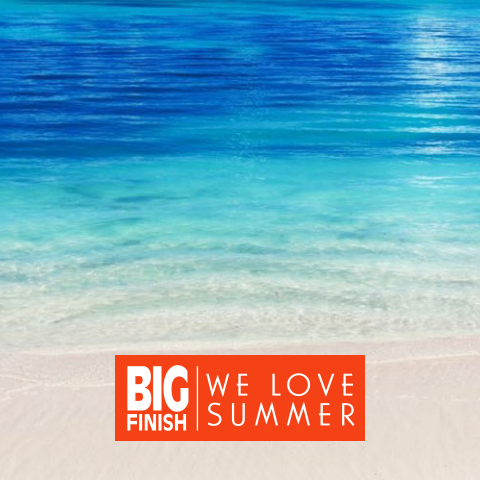 Use the code "hotstuff" at this Special Offer page on some of our specially selected titles to enjoy a 20% discount until 23:59 (UK time) on 14th August.
From today until the 14th August, you can save 20% off some of our favourite stories. We asked the whole Big Finish team what they would recommend to listen to on a summer holiday - the responses were varied and wonderful! We look at the first batch of recommendations.
'I'm not a number. I'm a free man!'
January 16th, 1967... A secret agent resigns, then wakes up to find himself imprisoned in 'The Village' — a bizarre community with a cheery veneer, but an underbelly of mystery and threat. All occupants of The Village have numbers instead of names, with our secret agent forced to accept the mantel of Number Six.
Kris Griffin, Marketing Consultant (@KristheScript)
"Having spent some fantastic summer moment in Portmeirion, there's no better summer recommendation than our very own Prisoner volume one box set. Immerse yourself in the village, let the soundscape and drama unfold around you and brace yourself for Volume Two… (out this month)"
Mark Plastow, Graphic Designer (@SugaryTea)
"A marvellous interpretation of a classic with a barnstorming central performance."
Starring Mark Elstob, John Standing, Celia Imrie, Ramon Tikaram and Michael Cochrane, you can pick up Volume 1, now available at £32 on CD or £28 on download.
2 - Doctor Who Companion Chronicles - The Scorchies
Paddy Freeland, Marketing Executive (@PaddyFreeland)
"Whilst working my way through the Big Finish catalogue, this story with the lovely Jo and these colourful critters caught my eye. When I told the team I hadn't heard it yet, they chased me down with torches and pitchforks! It has an amazing performance from Katy Manning, with her passion, care and ingenuity, and once you hear the Scorchies sing, you'll never watch Sesame Street in the same way again… Reminded me of summer holidays watching cartoons - perfect!"
Starring Katy Manning as Jo, and Melvyn Hayes as The Scorchies, this release is now available at £7.19 on CD or £6.39 on download
3. Doctor Who Main Range - Red Dawn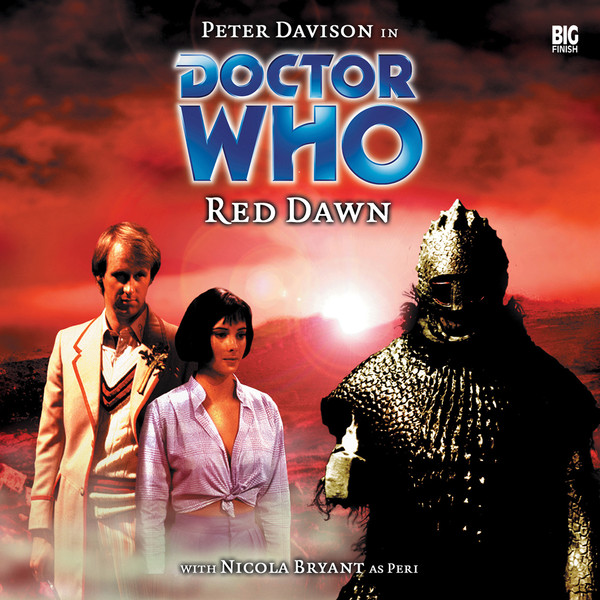 Ares One: NASA's first manned mission to the dead planet Mars. But is Mars as dead as it seems?
While the NASA team investigate an 'anomaly' on the planet's surface, the Doctor and Peri find themselves inside a strange alien building. What is its purpose? And what is frozen inside the blocks of ice that guard the doorways? If the Doctor has a sense of deja-vu, it's because he's about to meet some old adversaries, as well as some new ones…
Andrew Smith, Writer (@Andr3wSmith)
"Number 8 in the Doctor Who Main Range, released in 2000, Red Dawn remains one of my all-time favourite Big Finish releases. And what better time to become (re)acquainted with it than after the telly broadcast of the cracking Ice Warriors story The Empress of Mars? In Red Dawn, the 5th Doctor and companions also find Ice Warriors in tomb-like chambers under the surface of Mars. The story is one that I can clearly imagine having been produced in BBC TV studios in the 80s, and presents the Ice Warriors in an interesting and compelling way, filling in some of their cultural back story."
Starring Peter Davison and Nicola Bryant, and as one of the earliest Big Finish releases, you can now download this tale for just 99p!
Ian Atkins, Production Executive
"They get to go on their holidays, so why don't we?"
Lisa Bowerman, First Lady of Big Finish (@TheLisaBowerman)
"All aboard the Fata Morgana! Perfect listening for a cruise…"
With Christopher Benjamin and the late and much missed Trevor Baxter, pick up Series 9 of Jago & Litefoot on CD at £28 or download at £24.
5 - Doctor Who Companion Chronicles - The First Doctor - Volume 2 - Across the Darkened City
David Richardson, Senior Producer (@RichardsonBF)
"In my view, an absolute classic Dalek story, - dark, mesmerising, with the focus almost entirely set on Steven Taylor and one ruined Dalek. Play it again and again."
Benji Clifford, Sound Designer (@la_bonj)
"A beautifully crafted journey back to the 1960s! Lovely stuff!"
This adventure, with Peter Purves as Steven Taylor, is available in The First Doctor - Volume 2 boxset, and also stars Maureen O'Brien, Anneke Wills and Elliot Chapman. Grab it today at £20 on CD or £16 on download.
David Richardson, Senior Producer (@RichardsonBF)
"A very sobering box set to make, in which a white supremacist extremist thug tries to take control in a world devastated by plague. Paul Thornley was so convincing and upsetting as Vinnie - some dark listening for a bright summer day."
Joseph Lidster, Writer (@joelidster)
"Survivors - all of it! The series just feels so different to everything else Big Finish produces. It's dark without being unpleasant, scary but also there's a real sense of warmth to it. Strong characters and great performances as well!"
Starring Carolyn Seymour, Richard Heffer, Chase Masterson, John Banks, Andrew French, Paul Thornley and James Joyce, get Survivors Series 3 for £24 or £20 on Download.
To access all of these releases at these special prices, click through to this page and enter the code hotstuff, then add them to your basket in the usual way.
These offers expire at 23:59 (UK time) on 14th August 2017. Check back at the Big Finish site and follow our social pages, Facebook, Twitter and Instagram for more special summer offers coming soon.