We love StoriesBig Finish produce great full-cast audio drama for CD and download, featuring many popular television fantasy series.
Doctor Who: Dark Eyes and Doom Coalition
15 July 2017
Explore the further adventures of Paul McGann's the Eighth Doctor, only at Big Finish!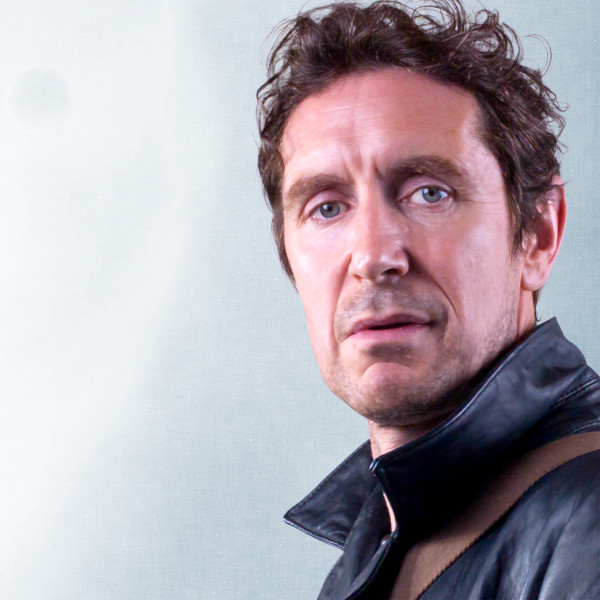 'Recently, on TV, we saw how the Paul McGann Doctor died - now it's time to find out how he lived.' Steven Moffat
Before his death on the planet of Karn, in Doctor Who: the Night of the Doctor mini episode from 2013, the Eighth Doctor had many other adventures, and mentioned many of his former companions. Why not meet them all?
As we started our special offers on Paul McGann's Eighth Doctor yesterday, which will last for a week, we look into fan favourite and critically acclaimed story arcs, Dark Eyes and Doom Coalition.
Try Dark Eyes 1, the continuation of Paul McGann's adventures at Big Finish after the Eighth Doctor Adventures.
After the shocking end of The Eighth Doctor Adventures: To the Death, The Doctor is a man dealing with loss and hunting for new meaning in his life. He found some solace in the company of Molly O'Sullivan, a voluntary aid detachment First World War nurse, but where will his travels take him next, who will he meet, and what enemies will he be facing?
Dark Eyes 1 won Best Online Audio in the BBC Audio Drama Awards, as a "People's history, fantasy and high drama. The winning entry was outstanding in every respect: a complex, gripping narrative made visible through three-dimensional characters in believable relationships, some fine acting, and a superbly orchestrated soundscape which never overdoes the atmospherics or signposting of changes in time and place. Above all, it manages its historical and fantastical elements seamlessly and, for a brief period, time is suspended for the listener."
Nicholas Briggs told us about how he continued the Eighth Doctor's adventures after Lucie Miller (played by Sheridan Smith!), 'Obviously, after Lucie had left the TARDIS, we knew we had a real challenge on our hands. We had to re-launch the Eighth Doctor, so script editor Alan Barnes and I had many conversations on how to do it. Eventually, I shut myself away and just went for it with Dark Eyes. A new companion — Molly O'Sullivan — and a rollicking four-hour adventure with the survival of the Time Lords themselves at stake! I'm so pleased that it won an award and spawned three more box sets. Great adventure is what it's all about!'
You could also try Doom Coalition, bringing the Eighth Doctor, alongside Liv Chenka, played by Nicola Walker and introduced in Dark Eyes 2, new companion Helen Sinclair played by Hattie Morahan, and Professor River Song, played by Alex Kingston, against the greatest threat to the galaxy yet - the Eleven, an insane Time Lord that still retains the personalities of his previous regenerations (all the regenerations played to high acclaim by Matt Bonnar).
After the apocalyptic events of Doctor Who: Dark Eyes, the Eighth Doctor and Liv Chenka continue their adventures in space and time. But an ancient danger is stirring under the citadel of Gallifrey.
The Eleven. A Time Lord whose previous personalities live on in his mind: arguing, plotting, jostling for supremacy... He is also Gallifrey's most dangerous criminal. And he has escaped. The Doctor is recalled to his homeworld to lead the hunt.
As they search the Capitol's corridors of power, the Academy halls and the cells of the highest security penitentiary, Liv realises the worst monsters may be among the Doctor's own people. For inside his fractured mind, the Eleven has a plan. And its deadly consequences will extend through space and time...
Check out the reviews for the multi-award winning Doom Coalition in the latest review trailer above!
Until the 21st July at 23:59 UK time, you can save 50% off any CD or download purchase in the Eighth Doctor Adventures, Doom Coalition or Dark Eyes, with the offer code EIGHT50.
You can get each volume of Dark Eyes or Doom Coalition for £20 on CD or £17.50 on download, or you can save when purchasing together with a bundle.
And you can save on bundles for the Doctor Who Main Range stories featuring Paul McGann and his companions Charley, history's Mary Shelley and many more! The code EIGHT50 is not applicable to bundles (which have been discounted from their normal rate accordingly), and for these main range stories the individual prices are not part of this promotion.
Don't forget that each CD purchase unlocks a digital download, which works perfectly with the Big Finish app.
Don't miss out on these releases on the run up to the greatly anticipated Time War series, with new companion Bliss, played by Rahkee Thakrar!