For The Love Of StoriesBig Finish produce fantastic full-cast audio dramas for CD and download.
18 October 2016
Big Finish are sad to announce a delay in the release of our next Dark Shadows serial, Bloodline: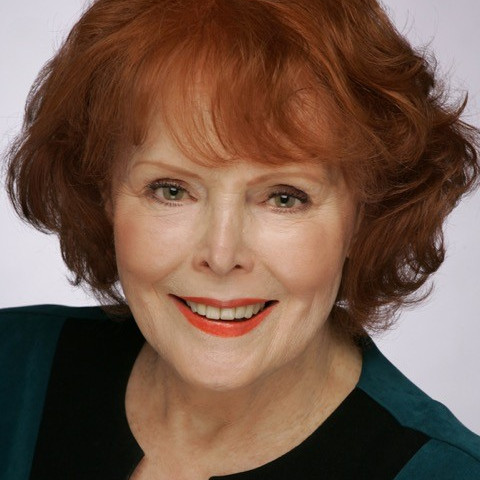 "With a project as big as this," says co-producer Joseph Lidster, "there are sometimes problems that are beyond our control. In this case, we can't get all of our actors in place to record their roles until later in the year. We've therefore decided to postpone the release of Bloodline until early 2017."
"To be honest, considering the number of people we're regularly attempting to co-ordinate from half a world away, I've been continually astonished and relieved that this hasn't happened before," says co-producer David Darlington. "But we hope this is the first and last time. We're so keen to ensure that Bloodline isn't rushed in any way, and that it's a worthy successor to Bloodlust – and we can only say we're sorry for any disappointment this delay may cause."
However, Big Finish are pleased to announce that, as well as Bloodline, 2017 will see the release of four more short story collections, following on from the success of Echoes of the Past. There's also a change for December's release with Kay Stonham's A Face From The Past replacing Matthew Waterhouse's Old Acquaintance which will now be released in 2017. A Face from The Past is read by Marie Wallace (pictured) and tells the story of Elizabeth Collins Stoddard meeting a man who resembles the one true love of her life.
"This is my first Dark Shadows story, and I found writing it both a joy and a challenge," says Stonham. "Although a very experienced radio writer I have not written an audio piece for one voice before and found the opportunity to explore secret backstory and internal emotion this affords very exciting. The story itself is based on my experience of seeing a familiar but long lost face in a dream. The conflicting feelings of exhilaration, grief and loss I experienced when I woke left a profound effect on me, and it is these feelings that weave so perfectly into Elizabeth's moving backstory. The wistful atmosphere of this story stayed with me for days after writing it, I hope it will stay with the listeners too!"
Marie is also performing Behind Closed Doors by Paul Phipps in 2017's Love Lives On which sees the return of local Inn landlady Jessica Griffin.
"Marie Wallace is such a wonderful actor," says Paul, "and the character of Jessica Griffin is now firmly established as one of the new shining stars of Dark Shadows. We've had hints about her life before she took over the Blue Whale, and I really wanted to explore the journey she's been on over the last few years - and the future she's now looking forward to. This is a woman with a past, and in true Dark Shadows style, everyone has to face their past one day. I'm thrilled that I've been given the chance to spend so much time with Jessica – even if it means I had to be the one to put her through her very worst nightmares. I thought my last story for Big Finish – Confession, in Dark Shadows: Echoes of the Past – was dark, but there are five words in Behind Closed Doors which terrify me on a completely different level..."
And as for the other short story collections…
"I've been working with the writers of these stories for the last couple of months," says Lidster, "and I'm so pleased with the results. We've used a mix of writers – some new and some old favourites – and we've a real mix of storytelling styles. Listeners are going to discover why Barnabas and Julia really went to Cairo, what happened when Doctor Robert Harper investigated a poltergeist, how Professor Stokes first met the iconic Madame Findley and even what happened to local petty crook Harry Johnson. Some of the stories are big fun adventures and others are haunting personal pieces. I genuinely think they're some of the best drama we've ever produced so I really want to thank our writers - *deep breath* - Rob Morris, Penelope Faith, Aaron Lamont, Ian Atkins, Ian Farrington, Alan Flanagan, Lila Whelan, Antonio Rastelli, Kate Webster, Paul Phipps, Daniel Hinchliffe, Cody Schell, Alan Ronald, Nick Myles and Antoni Pearce."
Further details for the four collections - Phantom Melodies, Dreams of Long Ago, Love Lives On and Shadows of the Night – will be announced over the coming weeks.
"We're also working on another two boxsets, hopefully to be released in 2017," continues Darlington, "which we'll be announcing once they've gone into studio. So rest assured that Dark Shadows is still very much undead and kicking."
A podcast interview with Daisy Tormé – who starred in Bloodlust and Blood & Fire is also available to listen to here. Check out the wide range of Dark Shadows releases available here.