For The Love Of StoriesBig Finish produce fantastic full-cast audio dramas for CD and download.
News Updates - Week Commencing 22 August 2022
22 August 2022
Check here for this week's news and all the latest updates from Big Finish.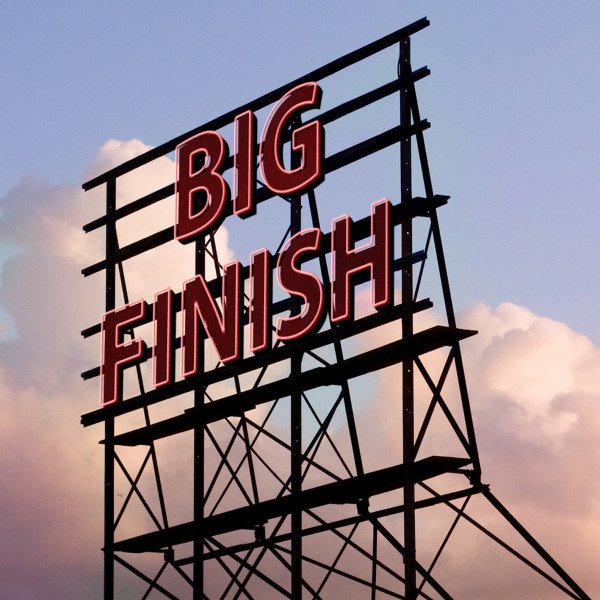 [Last updated 26 August 2022]
Monday 22 August
◉ PODCAST | The latest FREE Big Finish podcast is now live. Featuring... Chat with producer Heather Challands. Good Review Guide: Torchwood Soho: Ashenden. Behind-the-scenes and Drama Tease: Gallifrey: War Room 1: Allegiance. Also available: Torchwood: Suckers. Plus 25% off a randomly-selected audio adventure. Get it at the podcast page here or wherever you normally subscribe to your favourite podcasts.
◉ WEEKLY DEAL | Get up to 60% OFF on collectors' Get up to 60% off Gallifrey 1-8 on selected Collector's Edition CD and downloads, while stocks last! (Purchases made through the Big Finish website also include a digital download version.) Deals expire 23:59 (UK time) on 28 August 2022.
Tuesday 23 August
◉ ENTER THE GALLIFREY WAR ROOM! A new era has dawned for Gallifrey as the curtain is pulled back on its War Room – where the all-powerful Time Lords gather to plot their top-secret political manoeuvres. Gallifrey — War Room: Allegiance is now available to own as a collector's edition 4-disc CD box set (+ download for just £24.99) or as a digital download (for just £19.99), exclusively here.
Wednesday 24th August
◉ SALE! BBC AUDIOBOOKS | Discover lost episodes and adventures from the early TV series, go on brand new ones and enjoy dramatic readings of the Doctor's novelised exploits from both the classic Target days and more recent BBC Books releases. These BBC Audiobooks are available in a limited quantity, and once our allocation has been sold, the offer will be withdrawn. Click here for the offers. The sale ends at 23:59 UK time on 25th August 2022.
Thursday 25th August
◉ TOSH, INTERRUPTED | Naoko Mori stars in Suckers, which finds Tosh as a patient in a psychiatric unit, claiming it's infested with aliens!
Torchwood: Suckers is now available to own as a collector's edition CD (+ download) for just £10.99, or digital download only for just £8.99, exclusively here. Please note: This release contains adult content and themes regarding mental health topics, such as psychosis and anorexia and may not be suitable for younger listeners.
Friday 26th August
Story details revealed for the second full-cast audio adventure in Doctor Who: The Fourth Doctor Adventures Series 12: New Frontiers. Tom Baker stars as the Fourth Doctor — first encountering the Ice Warriors in the previously-announced Ice Heist! — alongside Louise Jameson as Leela and Nerys Hughes as the new companion Margaret Hopwood. Joining the cast in the second story, Antillia the Lost, is Anjli Mohindra, a hard-nosed reporter about to uncover the biggest story of her career. The Fourth Doctor Adventures: New Frontiers is now available to pre-order as a collector's edition 4-disc CD box set (+ download) for just £24.99, or a digital download for just £19.99, exclusively here.