For The Love Of StoriesBig Finish produce fantastic full-cast audio dramas for CD and download.
23 October 2017
We're pleased to announce the selected entry of the Paul Spragg Memorial Short Trips Opportunity today. Set up in memory of Paul, the Short Trips Opportunity encourages new writers, which Paul was always very keen to do.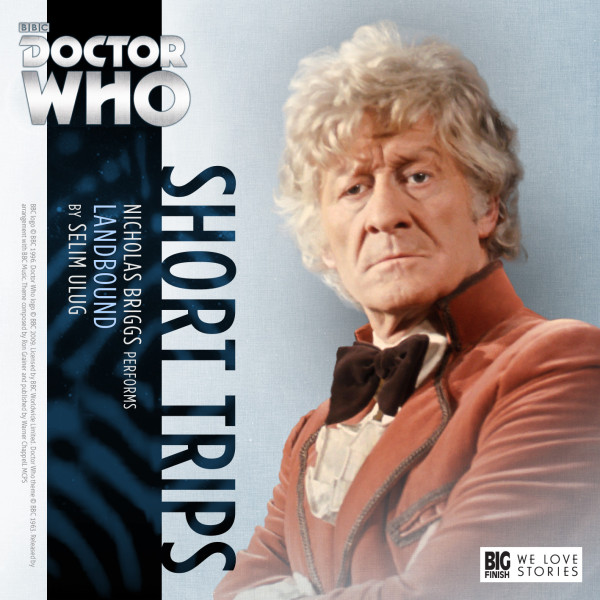 It's been over three years since Big Finish received the terrible news that Paul Spragg, the cheerful, much-loved person at the heart of the BF production office, had died suddenly.
'It was one of the worst days of my life,' remembers executive producer Nicholas Briggs. 'And in so many ways, I believe I am still in shock at the loss. He was always full of such happiness and positivity.'
Big Finish set up the Paul Spragg Memorial Short Trips Opportunity last year in order to find and encourage new writing talent. With an already phenomenal number of entries in 2016, this year it's gone from strength to strength.
The 2017 selected entry, performed by Nicholas Briggs, will be fully wrapped and ready for release later in the year. Congratulations to Selim Ulug, and his great new story, Landbound.
He was the captain of a ship once. Since being stripped of his authority, he is lost. Landbound. Then he meets a kindred spirit, a man who has also lost something.
In a small seaside town, both Ronald Henderson and the Doctor want to move forward, but one of them must first come to terms with his past...
Ian Atkins tells us more on choosing the selected story and writer: "The quality of submissions this year were – if possible – even higher than last year, and reducing the candidates to one was immensely hard work (indeed, five of the final six entries will be released as Subscriber Short Trips from next year). What finally swung it for me, aside from the quality of Selim's writing, was the period he set it in and how the story he told fitted.
"I've always thought that the Third Doctor's 'Earth Exile' period would be told in a much deeper way if done in the New Series, focusing much more on what it means to a character to be denied their freedom, the lengths they go to escape, and just how it affects their behaviour. Selim paints the Third Doctor beautifully in this by using another character as a mirror for what he's going through, while also stressing that while he now lives on Earth, he doesn't always quite 'get' humans."
You can hear last year's selected entry in the Paul Spragg Memorial Short Trips Opportunity, Forever Fallen by Joshua Wanisko, for free on the Big Finish site.
Until now, an offered chance from the Doctor has never stopped the villain's schemes.
Until now, the android armies, the powerful space stations, the mind-control rays, have gone unchecked to disastrous effect.
Until now...
... but then what happens?