For The Love Of StoriesBig Finish produce fantastic full-cast audio dramas for CD and download.
11 April 2018
Six brand new Doctor Who stories are available to subscribers of the Doctor Who Main Range, featuring tales from an array of the lives of the Doctors.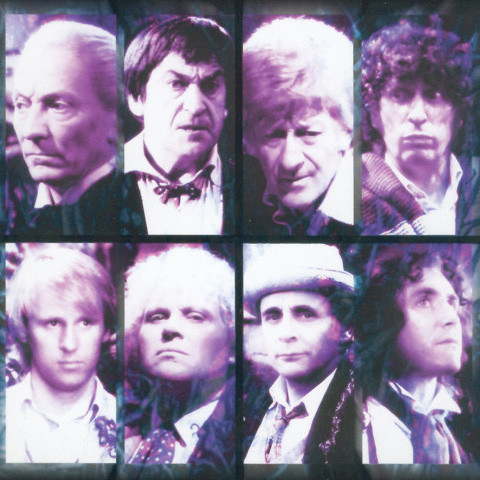 That's a wrap on next year's Subscriber Short Trips! Find out more about these exclusive Doctor Who stories, available to subscribers of the Doctor Who Main Range.
Producer Ian Atkins tells us more: "When we got to the final six stories in our short list for last year's Paul Spragg opportunity, it seemed unfair to let so many good stories go, and luckily as the Subscriber Short Trips hadn't yet been commissioned into 2019 we were able to make sure that all these stories would find an audience there.
"While Selim Ulug's Landbound was our free December release with reader Nicholas Briggs, we later went into studio with the other five, with reader Stephen Critchlow bringing his varied tones (and – shhh – Doctor Who fan credentials) to each story. The Subscriber Short Trips have always proved what a fertile and varied ground Doctor Who can be, and that's precisely the case here. This new batch range from the completely heart-breaking to the absolutely hilarious, across different Doctors and eras, and are the work of some brilliant new writers to Big Finish. I sincerely hope it won't be the last we hear of them!"
You can always save money by getting a subscription to the Doctor Who Main Range. When you subscribe not only do you get 13 adventures a year, you'll also get 30% off the price, free specially recorded Short Trips stories, PDFs of the scripts, and extended downloadable extras. You can subscribe for either 6 or 12 releases.
Coming out this month in the Doctor Who Main Range, the Fifth Doctor finds himself in his first adventure with a brand-new UNIT team in The Helliax Rift, an adventure unlike any Main Range arc heard before…
Daniel Hopkins thought he knew what he was letting himself in for when he joined the top-secret UNIT organisation as its latest Medical Officer.
Racing about the countryside, chasing strange lights in the sky? Check. Defending the realm against extraterrestrial incursion? Check. Frequent ear-bashings from UNIT's UK CO, the famously no-nonsense Lt-Col Lewis Price? Check. Close encounters of the First, Second and even Third kind? Check, check, check.
But he had no idea what alien beings were really like. Until the day of the Fallen Kestrel. Until the day he met the Doctor.
More information about this year's Main Range is coming soon, including an encounter with the Cybermen, more from UNIT, and the ultimate betrayal…