The Prisoner Volume 03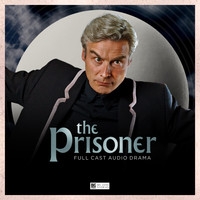 Out in May 2019
Prices
Pre-order CD
US $32.68
Pre-order Digital
US $20.00

Web Special Price!


Synopsis
See here for a special pre-order bundle (available until the end of September or while stocks last), where customers will get a free copy of Titan's The Prisoner comic, with exclusive, special cover art featuring Mark Elstob as Number Six.
Based on the classic ITV series.
'I'm not a number. I'm a free man!'
January 16th, 1967...
Number Six is still trapped in 'The Village'.
Do those who run this place want simply to extract classified information or do they have a darker purpose?
Number Six has to believe he will escape. And this time he begins to see a possible way out. But will the price of freedom be too high?
3.1 Free For All
3.2 The Girl Who Was Death
3.3 Do Not Forsake Me Oh My Darling
3.4 TBA
More story details to follow
Includes a making-of documentary as well as downloads of scripts, full music score and bonus documentary material
Written By: Nicholas Briggs
Directed By: Nicholas Briggs
Cast
Mark Elstob (Number Six)
More cast details to be confirmed
Writer/director Nicholas Briggs
Script Editor Jamie Anderson
Producer Scott Handcock
Executive Producers Jason Haigh-Ellery and Nicholas Briggs
© ITV Studios Global Entertainment