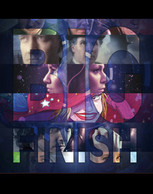 Monday - Big Finish Offers 2017
Until 23:59 on Monday 26th June (UK time) there's a wealth of discounts available on some of our Big Finish ranges - 40% on Bernice Summerfield and friends, up to a massive 60% off Sherlock Holmes' adventures!
For full details see the news item here - and hurry, as all offers must end at midnight!
And don't forget that our omnibus The Worlds of Big Finish release can also be bought for just £12 on Download or £15 on CD while this offer lasts...
Read more