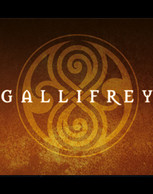 This Weekend - Gallifrey Special Offers!
Until mid-day (UK time) on Monday, make the most of our offers on collections of entire Gallifrey series and reductions on multi-disc sets:
From £16 for Gallifrey - Series 1 on CD, through to this year's Gallifrey - Enemy Lines back to its pre-release price of £13 on Download and £15 on CD, there are special offers across our whole range of Doctor Who spin-offs set on the Doctor's homeworld, starring Louise Jameson, Lalla Ward and many, many others.
For more details, see the news story here, or the Gallifrey range here.
Read more