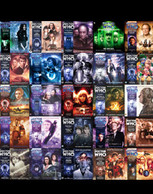 For a Whole Week: Discounts on our Popular Doctor Who Companion Chronicles!
Use the discount code DWCC50OFF until 23:59 (UK time) on Friday 25th August and you can get 50% off on almost all of our Doctor Who stories told by the Doctor's many fellow travellers.
For more information see the News Item here.
Read more