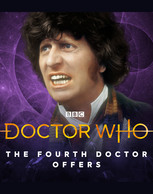 Fourth Doctor Special Offers
To celebrate the start of the eighth series of The Fourth Doctor Adventures, we're currently running special offers on earlier stories starring our favourite scarf-clad Time Lord, with prices starting at just £2.99.
Offers end 23:59 (UK time) on 24/01/2019.
Find out how to access the special deals page here...
Read more