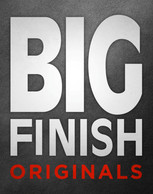 Coming soon… Big Finish Originals
A brand new range of full-cast audio dramas, available exclusively from Big Finish.
Pre-order all seven releases for just £99, until midday (UK time) on Monday 22nd January.
For more information, read the news announcement here, or view all the releases in the range here.
Read more