We love StoriesBig Finish produce great full-cast audio drama for CD and download, featuring many popular television fantasy series.
Muse of Fire and The Hunting Ground
11 December 2018
Two more releases wrap up the Doctor Who Main Range for 2018, and what a treat we have in store this month! The Seventh Doctor has a reunion with an old friend and the Sixth Doctor gets into wintery peril†¦
In Main Range release, Muse of Fire, the Seventh Doctor, Ace and Hex meet Iris Wildthyme and Panda in 1920s Paris – out now.
Oooh la la! It's been a long time coming, but the Doctor is about to be reunited with Iris Wildthyme! They're both in 1920s Paris and everyone's flocking to Iris's salon.
But wait...! What's that noise..? Thud thud thud...! It's the soft, approaching feet of a small and acerbic Art Critic Panda...!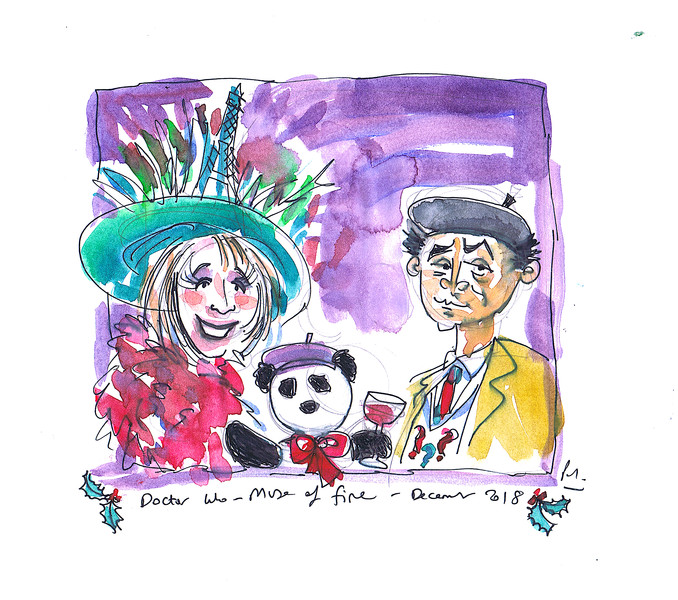 Above is a painting of both the Seventh Doctor and Iris Wildthyme by writer Paul Magrs!
And in The Hunting Ground, the Sixth Doctor jumps into the world of Scandi-noir with a Doctor Who twist…
The Doctor arrives in present day Iceland and receives a frosty reception from Inspector Yrsa Kristjansdottir when he becomes the chief suspect in a murder enquiry. But the Doctor knows that the real killer is of extraterrestrial origin.
Joining forces with Yrsa, the Doctor goes in pursuit of a ruthless alien that is hunting humans for sport. Yrsa unearths a dark conspiracy which reaches back into her own past.
Determined to expose the truth and prevent further deaths, the Doctor and Yrsa soon find themselves running for their lives, prey on the hunting ground.
Both of these releases are available now at £14.99 on CD or £12.99 on download. All CD purchases unlock a download option via the Big Finish app and the Big Finish website.
Or you can save money by getting a subscription to the Doctor Who Main Range. When you subscribe you'll get 30% off the price, free specially recorded Short Trips stories, PDFs of the scripts, and extended downloadable extras. You can subscribe for either 6 or 12 releases.
What a year it's been in the Doctor Who Main Range! It started with three stories for the TV season 19 TARDIS team of the Fifth Doctor, Tegan, Nyssa and Adric. Then the Sixth Doctor picked up a new companion, went to the Industrial Revolution and fought the Cybermen, and the Seventh Doctor went off for three more adventures with Mel and Ace. Plus, we had our incredible UNIT trilogy throughout the year as well!
The next six releases in the Doctor Who Main Range will make an exciting start to 2019. First off there's a trilogy of stories with the Fifth Doctor, Tegan and Turlough, along with – in a Big Finish first – Kamelion, voiced by Jon Culshaw.
These will be followed by a trilogy of stories reuniting the Seventh Doctor and Mags (played by Jessica Martin) from The Greatest Show in the Galaxy.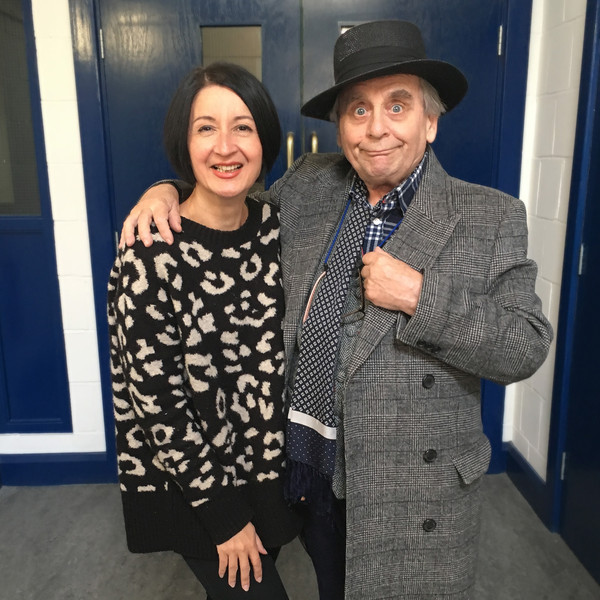 Here's to 2019!