We love StoriesBig Finish produce great full-cast audio drama for CD and download, featuring many popular television fantasy series.
8 July 2018
We boldly go where Big Finish hasn't gone before, we return with a new series in Callan, there are great opportunities for any budding artists and a whole host of spies and thrillers. Don't miss out with the Big Finish roundup.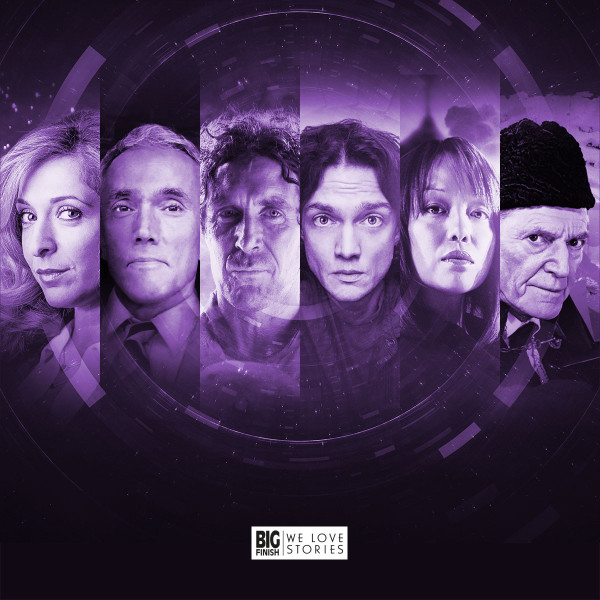 Callan – the sixties spy classic – returned on audio on Thursday at Big Finish, starring Ben Miles and Frank Skinner. Four new files open for Callan in these audio tales adapted from series creator James Mitchell's Sunday Express Short Stories by his son Peter Mitchell.
On Wednesday we announced that Big Finish is boldly going into the Star Trek universe! Out now are two audiobook readings of adventures featuring the USS Prometheus, released in association with Bastei Lubbe.
Originally published in Germany in 2016 to celebrate the 50th anniversary of Star Trek, the Star Trek Prometheus trilogy was written by Bernd Perplies and Christian Humberg. Now translated into English, Big Finish are delighted to beam aboard the Star Trek universe and boldly take on the unabridged audiobooks of this epic series, featuring the adventures of the USS Prometheus under the command of Captain Richard Adams.
Star Trek Prometheus is narrated by Alec Newman, who featured as Malik in Star Trek: Enterprise. Big Finish listeners will recognise him from numerous releases in our catalogue, including Dark Shadows: Clothes of Sand, Dark Shadows: The Ghost Watcher, Dark Shadows: Kingdom of the Dead, Dark Shadows: Bloodlust, Doctor Who: Blue Forgotten Planet and Doctor Who: The Silent Scream.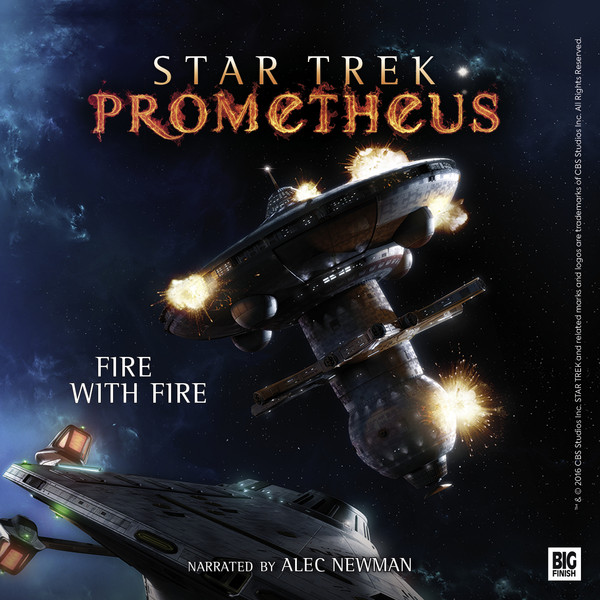 This September, River Song meets the Fourth Doctor and faces a threat that only River could hope to defeat. It's another time-twisting adventure in Series Four of The Diary of River Song.
More details for The Diary of River Song – Series Four were released on Tuesday. But is River ready to defeat another time-hopping species? And when she meets another professor from Luna university who knows River well, can River handle it?
If you've never stepped into the world of spy thrillers before at Big Finish, now is the perfect time. With the release of Callan this month plus more spy thriller releases coming up soon, why not try a tale of agents, intelligence and subterfuge? We looked at all the different spy thrillers we have at Big Finish on Monday.
The audio teaser for Class arrived on Saturday. The trailer and cover art for August's two volumes of Class audios have now been released, and we're very excited to hear what the original television cast get up to in these six new tales set in Coal Hill Academy.
Set during the television series, Class is back in session with the original cast this August. With the Class cast crossing paths with Ace, played by Sophie Aldred, and the Daleks – we can't wait to hear what happens!
Calling all artists! If you've ever wanted to design something for Big Finish, have some incredible fan art that you want to showcase, or have always wanted to design a front cover of a magazine – on Friday came your chance!
For the September issue of Vortex, the free magazine given away with every purchase, we're looking for a design for the back cover of the magazine – artwork, drawings and/or pictures – but not photo manipulations. We're looking for artwork which features your favourite Big Finish character, story, moment – or even a selection of them! Full competition details are here.
And that's the news, stay tuned for all the latest on the Big Finish site, and on our social media Facebook Twitter and Instagram.