For The Love Of StoriesBig Finish produce fantastic full-cast audio dramas for CD and download.
Alex Kingston is back in The Diary of River Song Series Three
21 September 2017
Hello, Sweetie! The Doctor's wife, archaeologist, crack shot with an intoxicating kiss and time traveller River Song returns for a third series of adventures to be released in January 2018.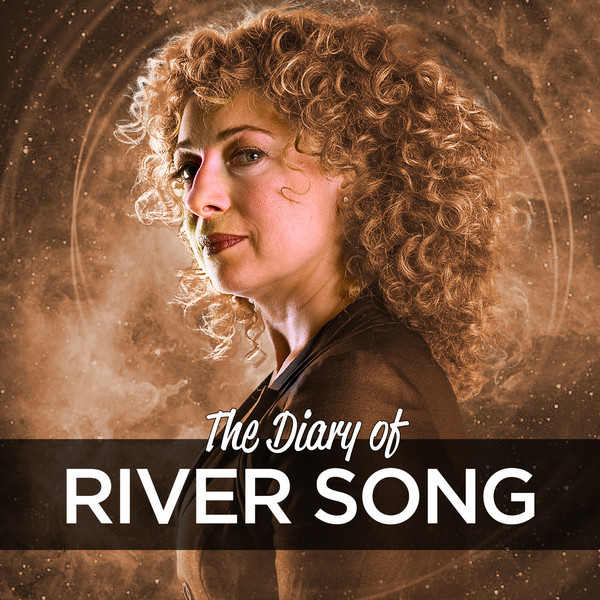 Alex Kingston kicks off 2018 at Big Finish continuing River's adventures in The Diary of River Song Series 03. After encountering the Eighth Doctor (played by Paul McGann), and the Seventh and Sixth Doctors (Sylvester McCoy and Colin Baker, respectively), who is on the next page of River's Diary?
Joining River is the Fifth Doctor (played by Peter Davison), and they'll encounter River's cunning adversary and the most terrifying midwife in Doctor Who history! Madame Kovarian, played by Frances Barber, faces off against the Fifth and River Song in this new box set.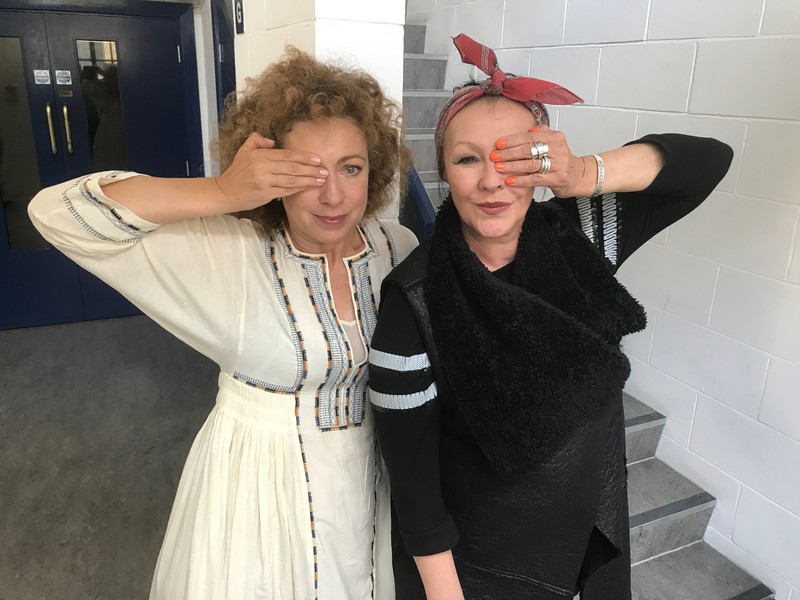 River Song, daughter of the Eleventh Doctor's companions Amy Pond and Rory Williams, and the Doctor's wife, has had a complicated timeline. From being raised to kill the Doctor by Madame Kovarian, to falling for him and creating an alternate timeline just for their wedding. All the way to her first encounter with the Doctor (the Tenth, played by David Tennant) being the day she died, it's been a wild ride from the start. And with Big Finish, we've been lucky enough to find out all her secrets (including her adventures in Doom Coalition with Paul McGann's Eighth Doctor!).
†¨
†¨These four new tales come from favourite Big Finish writers:
3.1 – The Lady in the Lake by Nev Fountain
3.2 – A Requiem for the Doctor by Jac Rayner
3.3 – My Dinner With Andrew by John Dorney
3.4 – The Furies by Matt Fitton
David Richardson, producer of this series, tells us all about this new box set: "River has been on a journey through the lives of past Doctors, and in Series Three, she meets the Fifth Doctor (having encountered his Sixth and Seventh incarnations in Series Two, and the Eighth in Series One). So what a treat to throw Madame Kovarian into the mix too, and have Alex, Peter and Frances working together in studio. There was, I'm sure you won't be surprised to hear, much joy and laughter between takes."
You can pre-order these adventures in time for the New Year from today. Available at £23 on CD or £20 on download. Don't forget that all CD purchases get a download exclusive as well, available on the Big Finish app.
Keep checking for more details coming soon, including cover art, synopses and further cast details. Announcements will be made on the Big Finish website and our social media channels: Facebook, Twitter and Instagram.
If you've yet to tune in to the adventures of River Song at Big Finish, catch the trailer for Series Two below. The Diary of River Song Series Two can also be purchased in a bundle with popular releases Classic Doctors, New Monsters Volume 02 and The Churchill Years Volume 02 on CD or download for £60.