We love StoriesBig Finish produce great full-cast audio drama for CD and download, featuring many popular television fantasy series.
Blake's 7 returns in January
6 December 2018
We're returning to the Blake's 7 universe this coming January in Restoration Part 1 - four brand-new full-cast audio adventures set during the TV series' third season; plus a new audiobook/hardback novel, Uprising. And you can check out the artwork for both of these releases now.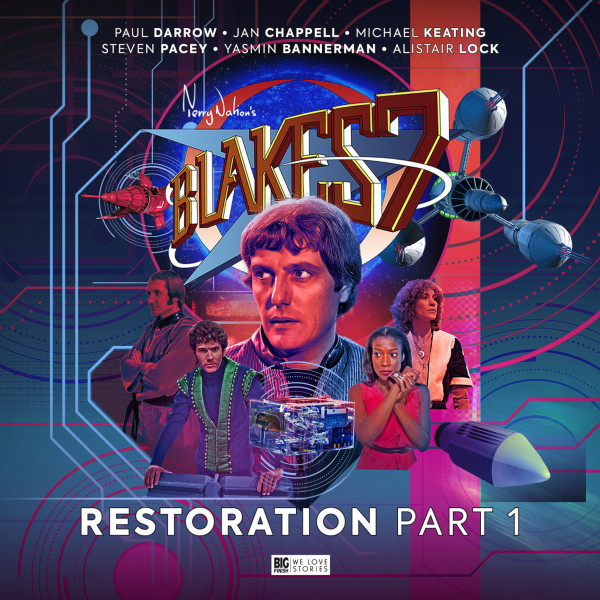 Blake's 7: Restoration, a new series of 12 episodes, follows directly on from events in the Crossfire trilogy. After the cliffhanger ending to Crossfire Part 3, with Avon shot, Cally unconscious and the Liberator critically damaged, we can't wait to find out what happens next!
Paul Darrow, Jan Chappell, Michael Keating and Steven Pacey all return to their roles from the classic TV series, while Alistair Lock provides the voices of computers Orac and Zen, and Yasmin Bannerman plays the role of Dayna.
In Restoration Part 1, to be released in January 2019, four new adventures see the now vulnerable crew of the Liberator desperately attempting to repair their crippled ship and avoid capture by the Federation.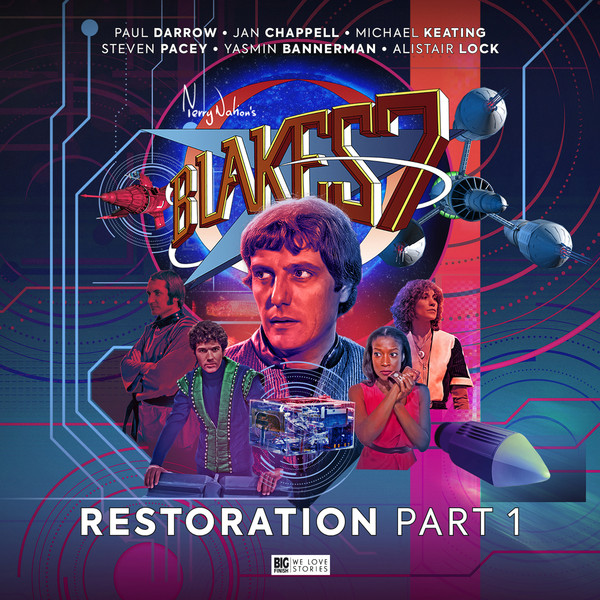 Damage Control by Trevor Baxendale
The Hunted by Iain McLaughlin
Figurehead by Scott Harrison
Abandon Ship by Steve Lyons
Producer and director John Ainsworth told us more about this fantastic new series: "The war between the presidents may be over, but the Liberator crew are now faced with the pressing problem of repairing their badly damaged ship. Until they can do that, they are vulnerable and easy prey for Federation forces and the new president."
Blake's 7 fans will also be delighted to know that Avalon returns in episode 3, Figurehead.
Restoration Part 1 will be released in January 2019, with Part 2 released in July 2019 and the concluding Part 3 in November 2019. Each release will be available from Big Finish at £28 on CD or £25 on download.
Or you can save money with a bundle. Get all three parts of Restoration on pre-order in a bundle at £78 on CD or £72 on download. And don't forget each CD purchase unlocks a download option from the Big Finish app or directly from our website.
Also released in January 2019 is Blake's 7: Uprising by Christopher Cooper. This brand new Blake's 7 novel will be available in hardback and as an audiobook read by Stephen Greif.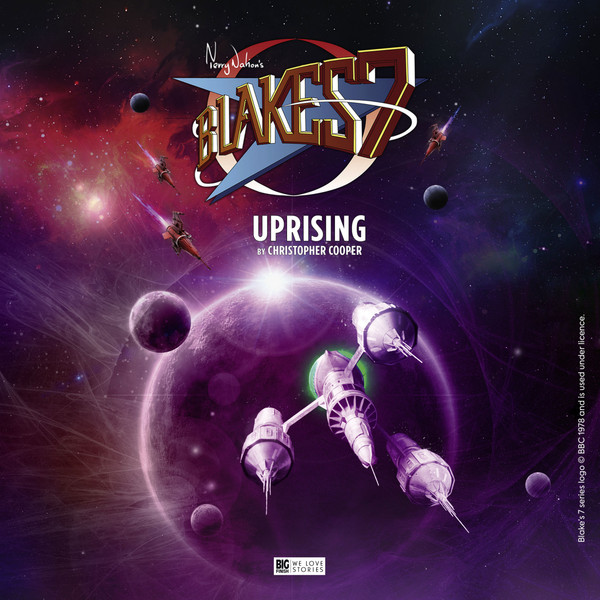 Blake persuades the Liberator crew to join an uprising on the planet Istria, a vital supplier of food to the Federation. He hopes to hit the Federation where it hurts – and send a powerful message of unity to rebel groups everywhere. But with the odds stacking up against him, and Space Commander Travis in hot pursuit, even Blake starts to wonder who he can trust.
Is he right to put so much faith in the Istrian rebels and their mysterious hired mercenary? It's clear that Jade is a deadly killer with a secret past, but what is her hidden agenda – and how has Gan fallen so completely under her spell?
Blake's 7: Uprising will be available on hardback at £16.99, as an online copy at £12.99 and on audiobook at £9.99.